Validate Your Experimental or Predicted Structures Using Experimentally-Derived, Peer-Reviewed Data
Mogul derives the quality of intramolecular geometries and can display distributions of important geometries based on the bond lengths, angles, ring geometries, and torsions of the expertly curated structures in the CSD. Academic researchers and industry leaders use it to validate the geometry of experimental or predicted structures and predict the likely chemical conformations before a structure has been determined.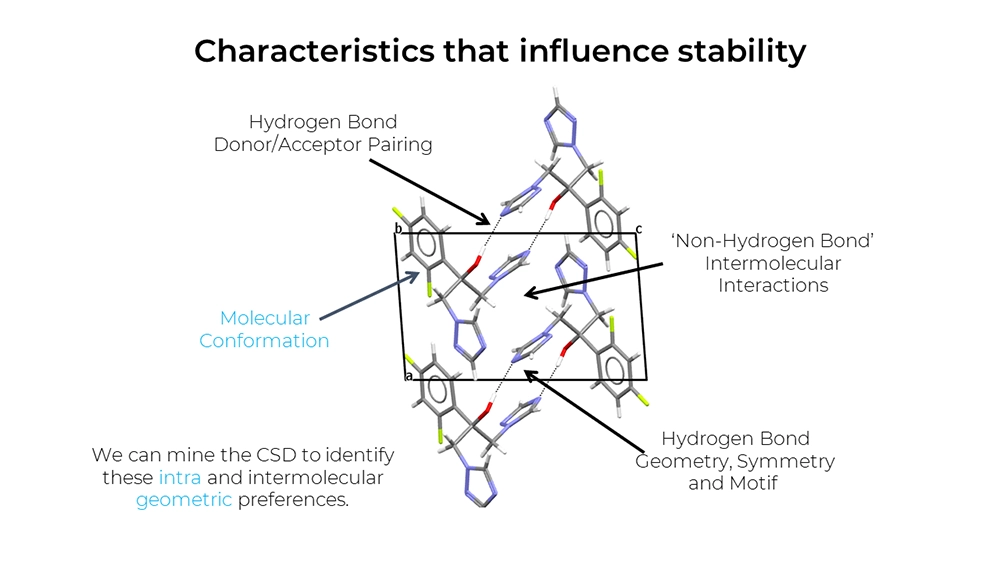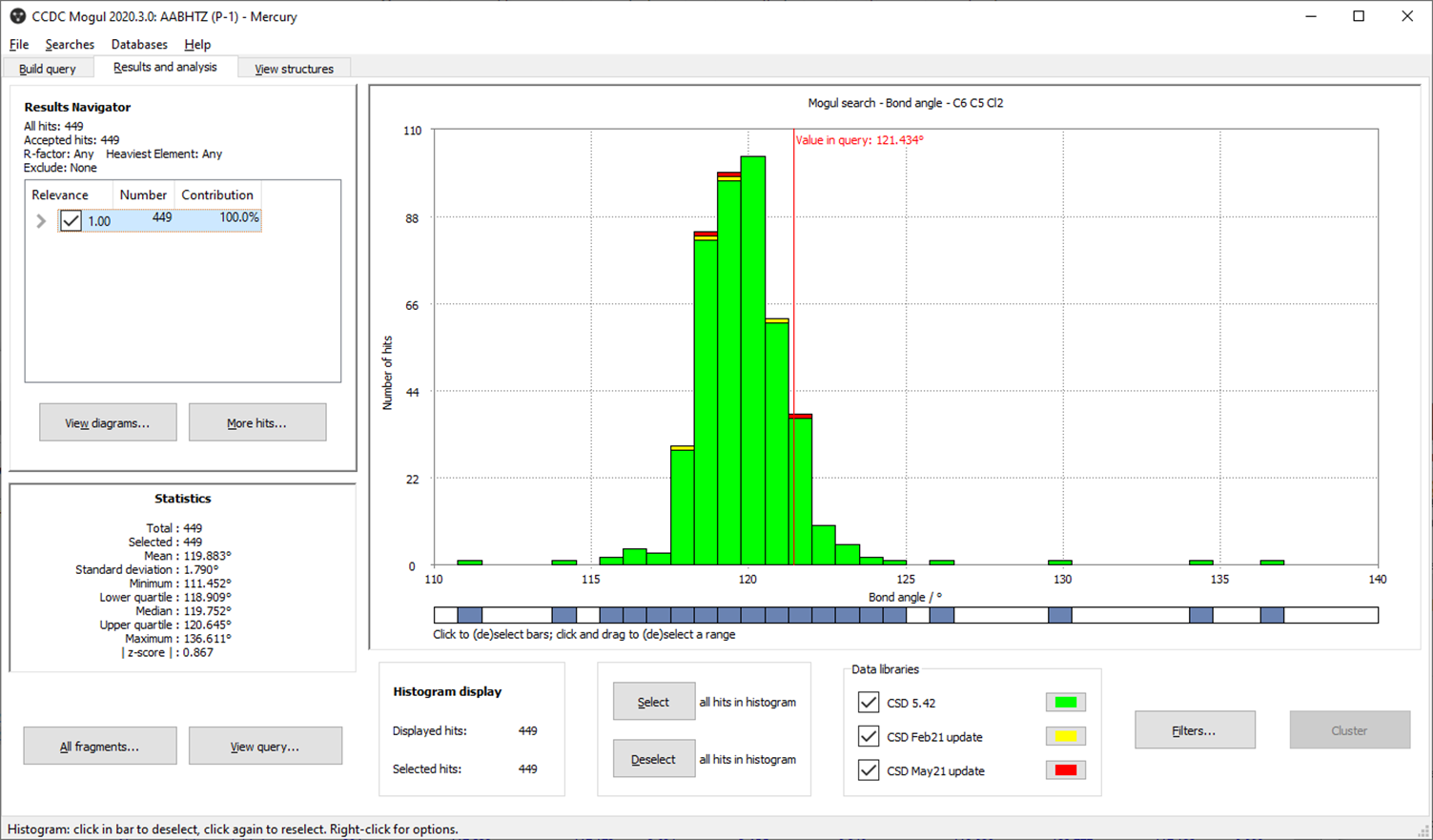 Features
View distribution of molecular geometries found in the CSD
Build confidence in your structures by quickly identifying any unusual features, like torsions.
Drill into each of the individual structures behind a distribution
Develop a deep understanding of your structure with quick access to each experimentally derived, peer-reviewed structure that is behind an analysis.
Visually display the distribution of the geometrical features in easy-to-read, sharable histograms
Compare observed features in your structure to averages found in the CSD. Have confidence in your results, which are based on up to 10,000 randomized structures from the CSD. Leverage the latest data in your analysis with the Mogul library, which is updated quarterly.
Focus on the individual features of a molecule or generate reports on your whole structure
Tailor your analysis to a general or targeted review based on your research goals.
Colour code potentially concerning features for further analysis
Understand what parts of the structure are unusual at a glance.
Run reports programmatically via the CSD Python API or use CCDC's Mercury or Hermes visualization tools
Assess the quality of intramolecular geometries as part of a standard workflow or run custom checks.
Fields
Academic Research

Agrochemical Software

Crystallography

Pharmaceutical Software
Use Cases
End-to-End Molecular Design

Search, Visualise and Analyse Known Small Molecules
Learn more
See our complete and up-to-date technical FAQs in our knowledgebase at the link above.
FAQs
Can I include my own in-house database alongside the CSD as a supplemental knowledge base?
How does Mogul describe unusual torsion angles?
How does Mogul's "generalized" search functionality work?
How do I know what structures Mogul used for a particular distribution?
What file formats does Mogul accept? Can you draw a molecule for Mogul?