The latest WebCSD improvements driven by you!
As we described earlier in the year, alongside our Access Structures/WebCSD system we launched a WebCSD Ideas voting page where you can log in and identify which features you'd most like to see added or improved in the interface. We're continuing to prioritise improvements to WebCSD directly driven by your input and feedback in this voting page and in person when we meet you at events. We launched the first of these directly user-driven improvements (full screen 3D viewer) earlier in 2018 and two more are now available in WebCSD (formula searching and structure search templates).
The most popular WebCSD improvement idea, as voted by users, during the Summer of 2018 was an option for formula searching, so we chose this as the next area to work on. There is now a new search tab in WebCSD that allows you to define a molecular formula as the basis of a database search. Users can now run a search based on molecular formula and this will find any structures in the database containing a matching molecular component with the formula. You can choose to either require an exact match of the formula or allow other elements to be present in the molecule.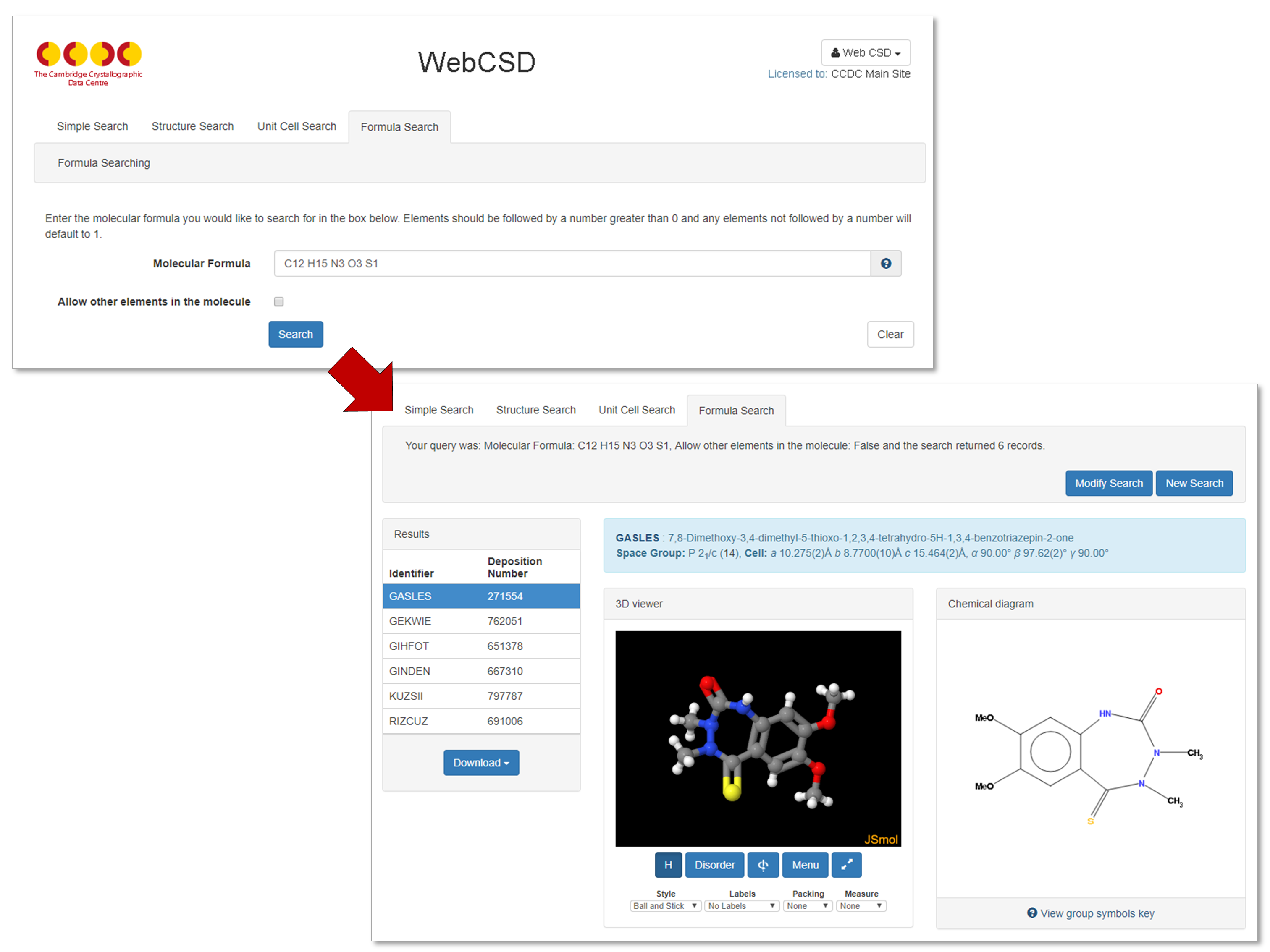 The new WebCSD Formula Search interface illustrating a molecular formula search query and some of the matching results in the CSD.
The second improvement that we've introduced in this latest release is a series of new substructure templates available in the Structure Search section of WebCSD – you can access these using the final icon at the top right of the sketcher labelled 'Select template'. Using the substructure templates already available in ConQuest as our inspiration, we have now added 46 new substructure search templates in WebCSD covering such new areas as boron cages, carbohydrates, macrocycles, nucleic acid bases and charge transfer molecules to name just a few. These are all already defined with the appropriate bond typing to correctly match the chemistry in the CSD.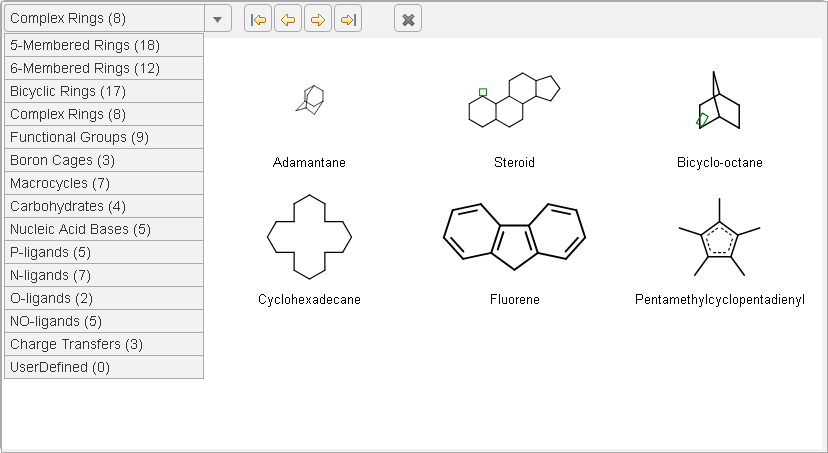 The WebCSD Structure Search interface illustrating the range of new templates available for use as structure search queries on their own, or as the starting point of queries.
Do let us know what you think of these new features for formula searching and easier substructure searching. Remember there are a range of other improvement ideas captured on the WebCSD Ideas page, so please do sign in to vote on which you'd like to see us work on next. We'll continue to review the votes and the comments on this page, using this information to help prioritise our on-going developments. We're always happy to be contacted via or our social media channels (Facebook, Twitter and LinkedIn).
Pete Wood, Product Manager for the CSD-System