Pharmacophore data mining for drug discovery: updates to CSD-CrossMiner for the 2021.2 CSD Release
Our software CSD-CrossMiner matches molecules to targets through pharmacophore-based data mining. Here we explain how it's improved in our 2021.2 CSD release.
What is CSD-CrossMiner?
CSD-CrossMiner is a software that can simultaneously mine the Cambridge Structural Database (CSD) for small molecules and the Protein Databank (PDB) for proteins using a pharmacophore query. This allows you to explore scaffold hops to improve a drug's properties or explore new chemical space and identify alternatives to a known ligand. It is available to everyone with a CSD-Discovery licence or higher, including all academic CSD licence holders.
Originally developed in collaboration with Roche in 2016, CSD-CrossMiner is now used by medicinal chemists and computational chemists around the world in hit identification and lead optimization. For example, it can be used to explore alternative scaffolds of a drug-like product or to identify target proteins for a newly developed molecule.
See a quick preview of CSD-CrossMiner in our two-minute video here.
What's changed for CSD-CrossMiner in this release?
Based on feedback from users, we wanted to improve the visibility, flexibility, and usability of CSD-CrossMiner.
To improve visibility, the main CSD Portfolio installer now includes CSD-CrossMiner. There is also better integration between CSD-CrossMiner and Hermes.
To improve flexibility, we have provided customizable excluded volume to mimic a "NOT" in your search relating to a particular atom or group (e.g. NOT phosphate). There is also now the option to exclude metal-organic structures from your results.
To improve usability, we updated the user interface, the styling and colouring of the components, and the reference molecule and hits.
Overall, these changes should give all users a simpler and clearer experience.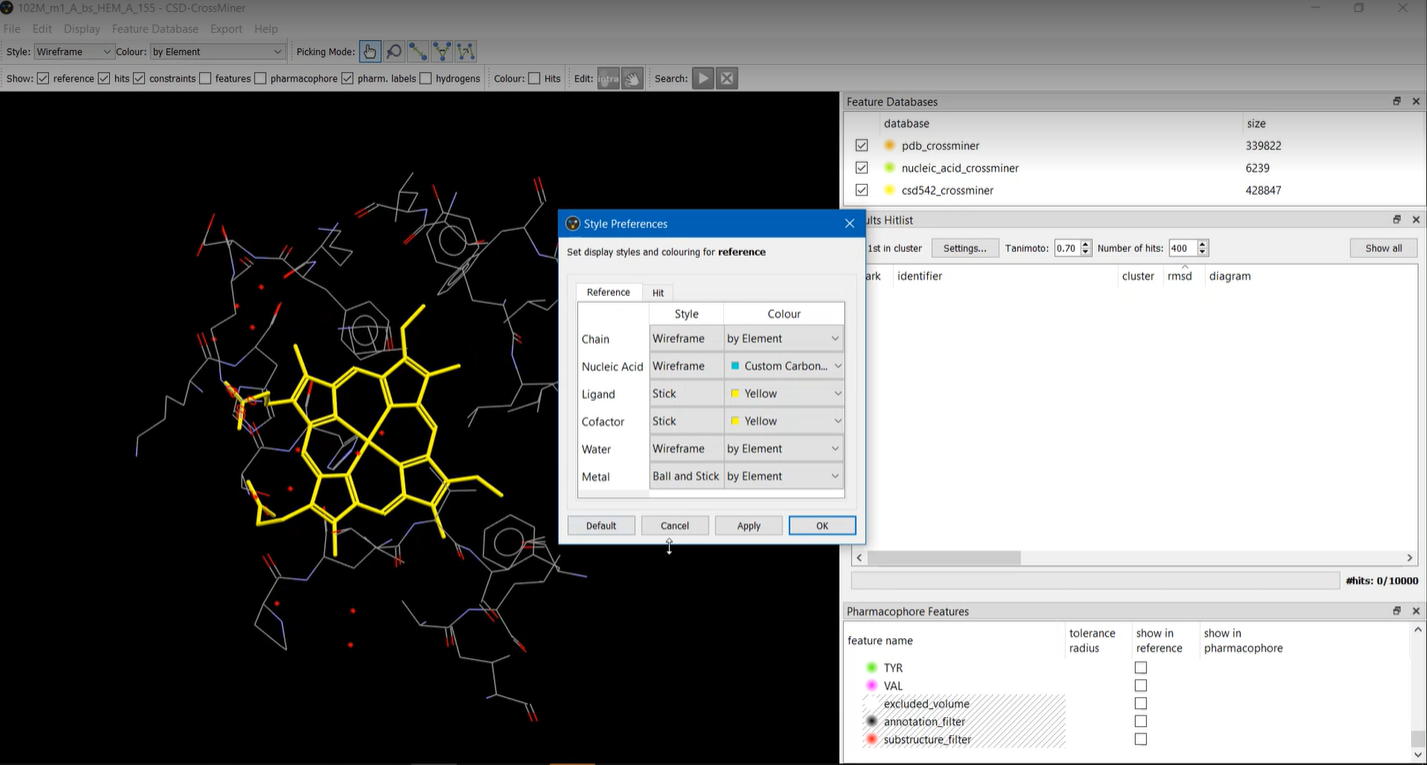 Better usability: custom colouring of the reference and hit molecules for clarity.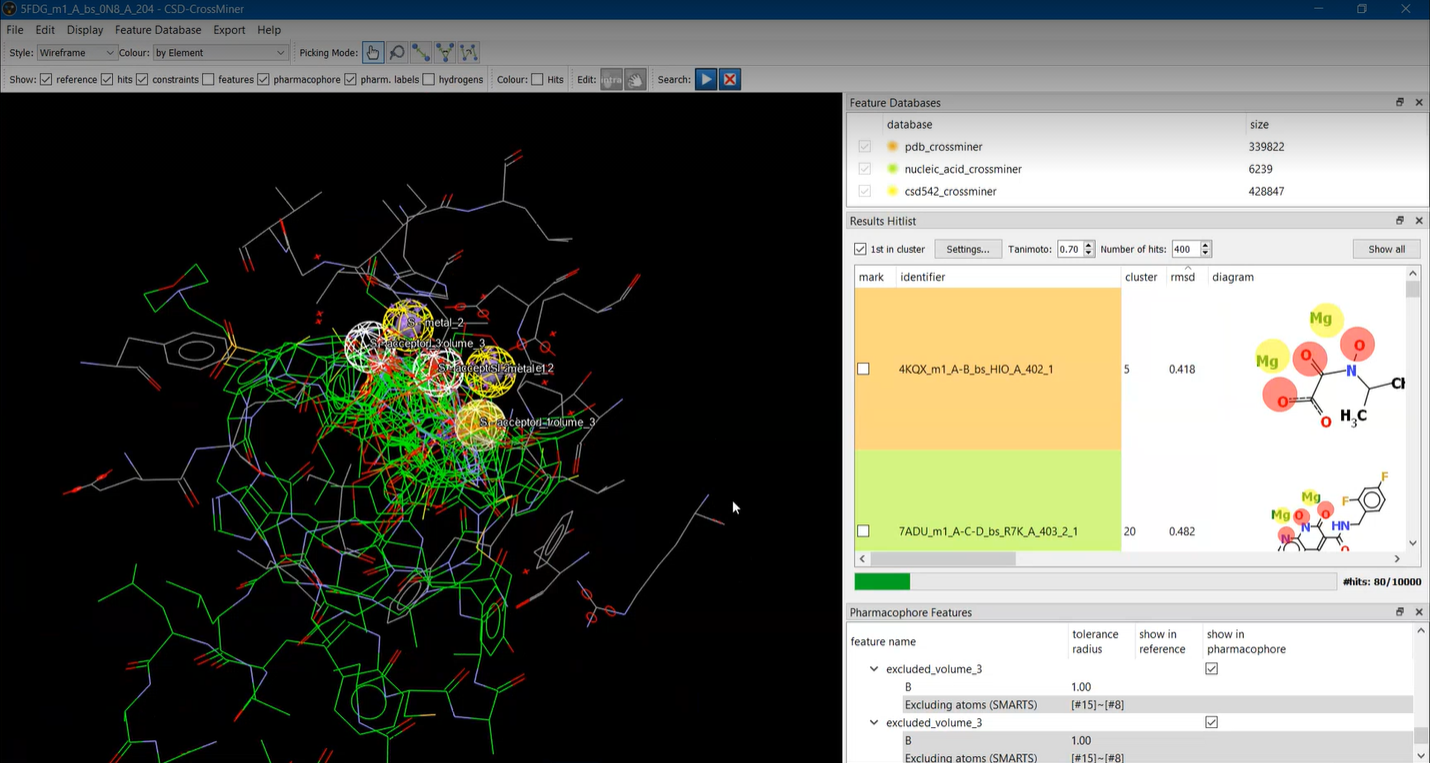 Better flexibility: customizable excluded volume acting as a "NOT" in your search.
In this case, it prevents phosphate groups from being returned in the area defined.
How can you get the new CSD-CrossMiner?
Update to the CSD 2021.2 Release by checking for updates in Mercury or Hermes (under Help > Check for Updates) or from the downloads page.
After updating, CSD-Enterprise and CSD-Discovery users will have CSD-CrossMiner software installed and a new icon on their desktop.
Note that you will only get the software. Download and install the feature database when opening a CSD-CrossMiner session.
This updated CSD-CrossMiner installation directory will appear in the CSD-Discovery directory of the CSD Portfolio package.
The installation process will not uninstall a previous version of CSD-CrossMiner. You must uninstall any older version of CSD-CrossMiner or you will be left with multiple versions.
We hope that this update makes it even easier for more people to identify hits and optimize leads in your drug discovery research.
Learn more about CSD-CrossMiner here.
Stay up to date on new developments with our monthly newsletter—register here.
Tags
CSD-CrossMiner (12)
Drug Discovery (59)
Pharmacophore (7)
Release 2021.2 (2)