Inspiring the Next Generation of Scientists with Rock Candy and Crystal Gardens
Project Update from the First Winners of the CCDC Engagement Grants
In summer 2022 we launched the CCDC Engagement Grants, a new programme to support outreach activities in our structural science community. The winners of the first grants (more will be awarded later this year!) were announced in December.
Here we update you on the progress of the winning projects – the output is both varied and creative! Read on for crosswords and drawings, stereochemistry board games, videos, crystal gardens, and even edible rock candy.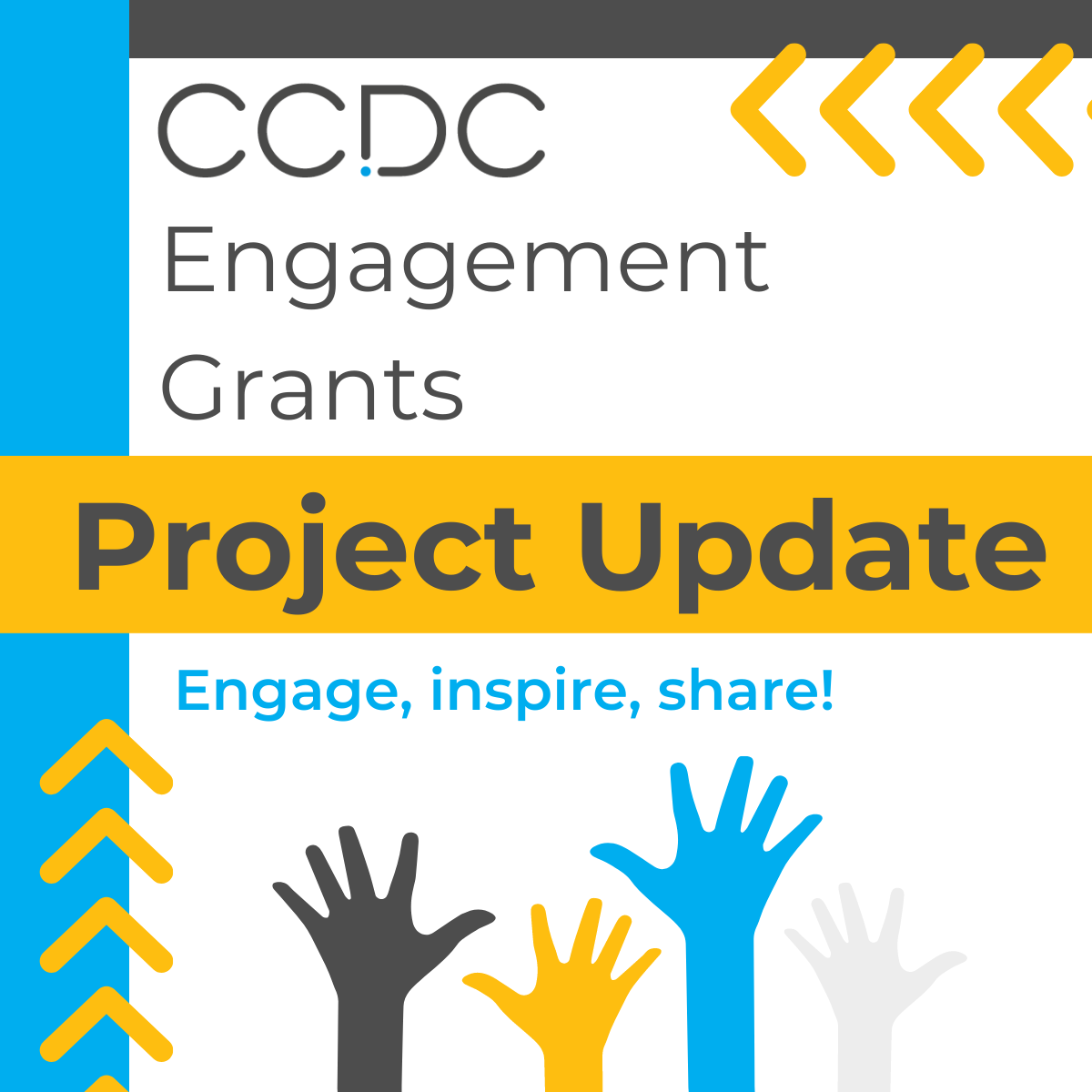 There's (Crystallo)chemistry Between Us!
Giuditta Cicconi and the team at the University of Parma (Italy) are creating a booklet of activities and fun games, including crosswords and drawing activities, to introduce children to chemistry and crystallochemistry. Educators might also be interested in these activities for their classroom. The booklet will be available in English, Italian, German, and French, and the answers for each activity will also be included.
Where can you find it: A PDF for each translation will be available on our website, with the first two coming very soon on our outreach webpage. A printed version in Italian will also be available during the European Researchers' Night (last Friday of September each year) at the Museum of Crystal-Chemistry of the University of Parma. The team will also share the booklet at other school events.
"That's the Point (Group)!"- a Roll and Write Board Game
Crystal symmetry can be a challenging topic. To help address this, Ewa Patyk-Kaźmierczak and Michał Kaźmierczak at the Adam Mickiewicz University in Poznań (Poland) are working on a game to make learning about stereographic projections of space groups and symmetry elements fun. A print-and-play board game is being designed for high school and undergraduate students. A resource to explain the scientific background of the game, with definitions and explanations, will also be provided.
Where can you find it: The game will be available in July from our outreach webpage.
cREELStallography
With a young audience active on social media in mind, Leonardo Feletto and Luana Scampuddu are creating a collection of short videos (reels) for social media. The six videos will cover a variety of crystallographic topics including stories of scientists behind important discoveries in the field, with particular focus on protein crystallography. The videos will be published both in English and in Italian.
Where can you find it: The videos will be published on Tiktok, Instagram (@leofeletto in English, @popcorn_lab in Italian), and YouTube (@leofeletto in English, @popcornlab in Italian). The first three episodes will be published once a week in March and the next three episodes are planned for June.
The Candle Light Project
The Candle Light Project (CLP) is an in-person outreach activity led by Samuel Tetteh (University of Cape Coast, Ghana) in Ghana. The project is designed for high school and undergraduate students (aged 16 – 22) to learn more about chemistry and its applications in different fields and the career options available. The students will learn about the basics of crystallography, providing a link between the microscopic and macroscopic materials. High school tutors will also receive training in crystallographic concepts to fully deliver the project to their students.
Where can you find it: The activities will be in-person. After the events, where appropriate, some of the materials will be made available on our outreach webpage.
National Crystal Growing Competition: 10 Years Spreading Crystallography to all Corners of the Country
Natalia Alvarez and team from the Universidad de la República (Uruguay) will expand the long-running National Crystal Growing Competition to students in rural areas and in reclusion centres. The aim is to spread interest in science and crystallography to an audience that would have otherwise limited or no access to similar events and opportunities. The activities will be in person, either growing a large single crystal or growing crystal gardens to promote active learning.
Where can you find it: The activities will be in-person. After the events, where appropriate, some of the materials will be made available on our outreach webpage.
Recounting an Ancient Story of Crystallization: Saffron Rock Candy
Mohammad Salehian and team from the University of Strathclyde (UK) are creating a hands-on learning experience exploring science and history for primary and secondary school students. Students will learn about crystallization by creating rock candy, while also learning cultural and historical aspects of crystallization science.
Where can you find it: A number of self-learning experimental kits will be delivered to schools within the Greater Glasgow area and nationwide in the UK. Where appropriate, some of the material will be made available on our outreach webpage.
CCDC Engagement Grants to Create STEM Outreach Resources and Activities
The CCDC Engagement Grants provide funding for the realization of a project that aims to engage with young students and non-experts to discover and be inspired by the wonders of crystallography. This programme is part of our charitable mission to advance structural science for the public benefit.
To expand further the reach and impact of the activities supported by a CCDC Engagement Grant, the creators, where possible, will make the material publicly available for others to use in their own teaching activities, further spreading the impact of the materials to the community.
Are You Working on an Outreach Project?
Although the 2022 CCDC Engagement Grants have now closed, applications for the 2023 Grants will open later this year. Sign up for our newsletter so you can be the first to hear when applications re-open. We would love to help you to inspire and engage young learners and curious people in science, chemistry, and crystallography.
Tags
Education (4)
Education and Outreach (24)
Engagement Grants (2)