New industry report asks – are we due a data revolution?
With every challenge, there is opportunity. Looking into the vast challenge that is COVID-19 it can be difficult to see this, but the pandemic has forced us to contemplate new possibilities in all areas of life, including scientific research.
The world turned to the pharmaceutical industry for help, and the variety of responses makes us question; how did some get ahead while others struggled?
The Drug Discovery landscape
As much as we may refer to "the industry" as one entity, the reality of pharmaceutical discovery and development is a complex landscape of organisations; large and small, old and new, end to end or specialising in one area. In this landscape the virus wreaked havoc, forcing clinical trials and lab work to shut down, as attentions turned to one area only. This is where differences began to emerge.
One thing about the vast and varied landscape, is that you don't always notice one individual plant – until it starts to bloom. We quickly saw that progress did not always come from the most experienced, well-funded or biggest organisations – it seemed that an understanding of data, and ability to effectively handle and interpret is what gave some players the edge.
With global scientific efforts focused on one goal, a mountain of data came available. Thousands of papers were made openly available, grassroots crowd-sourced efforts designed new molecular entities every day, and companies dusted off historical records of long-forgotten drug candidates. Organisations able to handle this shone through – with emerging techniques in AI and informatics showing their strengths in picking out promising leads.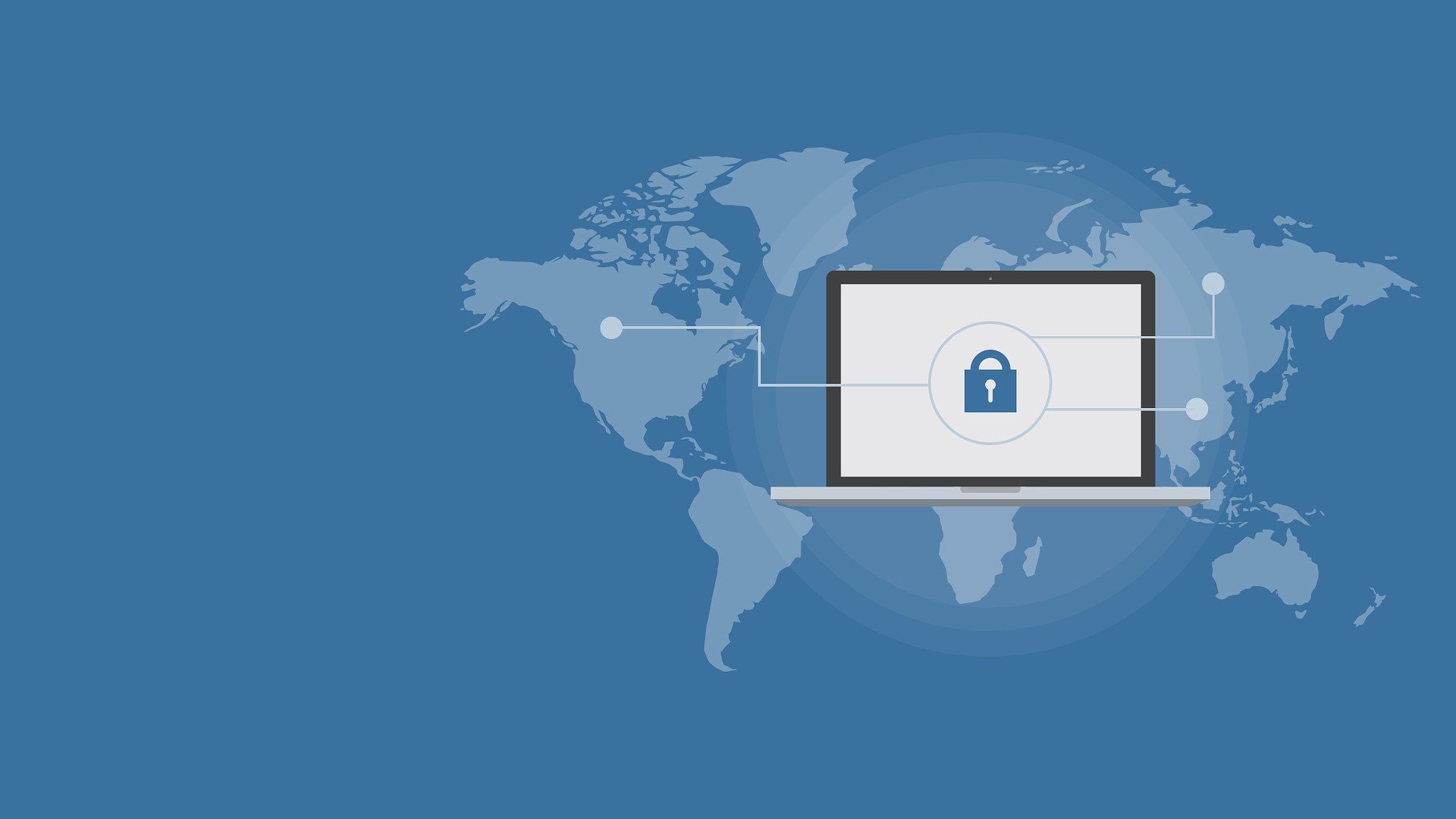 Looking to the future
Our new industry report builds on these observations, and asks if now is the time for a data revolution in drug discovery with thoughts from two leaders.
Joe Donahue is the Head of Life Sciences at Accenture, but his career has spanned many areas across biotech, pharma and life sciences. In this time he has seen how data handling has grown and changed, and how some organisations have struggled to keep pace with the increasing volume and complexity. Jurgen Harter is CEO of CCDC, who support large and small academic and commercial organisations in accessing, analysing and interpreting small molecule structural data effectively.
The report draws on their experiences and lays out practical steps drug discovery organisations can take to ensure they are better equipped. Making data FAIR (Findable, Accessible, Interoperable and Reusable) is part of this, a principal the CCDC has long advocated for – but many of the recommendations also focus on questioning norms and re-thinking how data is managed as a whole.
You can download a copy of the report here.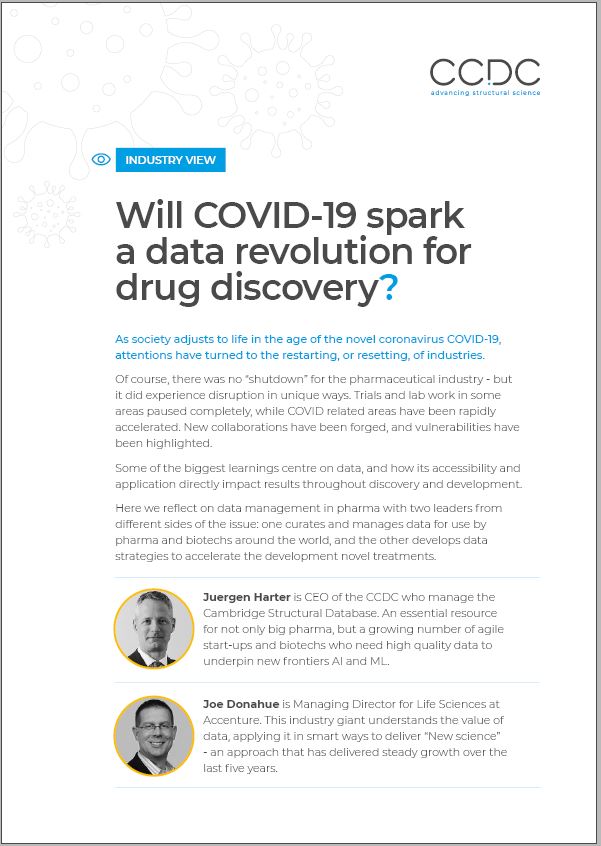 To make drug discovery faster, with clear evidence reducing risk at every stage, we must continue to evolve. Let's use this challenge to see an opportunity, and change for the better.
Tags
AI (6)
Data Revolution (2)
Drug Discovery (56)
Pharmaceutical Discovery (35)