White paper: from crystal structures to patients
How do crystal structures underpin commercially viable new medicines?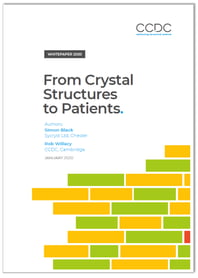 Patients need medicines that are safe and efficacious, and on their behalf Regulators demand the same safety post-launch as required in clinical trials. As such it is vital that Manufacturers ensure this safety and efficacy whilst adjusting to changes in equipment, suppliers, regulations and commercial considerations.
In this white paper we present the Matwall, a common framework that provides a link between materials properties, process development and tech transfer for commercial production, providing the context for crystal science in drug development.
Download the white paper to learn about:
The purpose of the Matwall;
How it can be used to guide drug development, enabling effective risk identification and management;
How each layer of the Matwall corresponds to the different stages of the development process.
DOWNLOAD YOUR COPY