Thulium: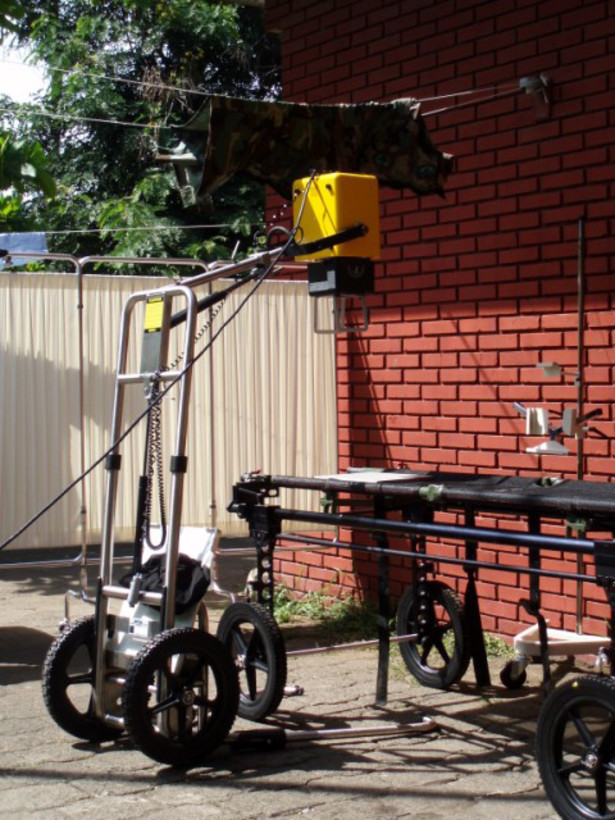 Image of a portable x-ray device which utilizes thulium as a radiation source to capture images.
Facts about Thulium:
Thulium:

Thulium is a malleable and lusterous silver-grey metal.

Fun fact about Thulium:

Thulium is used in surgical lasers to efficiently cut through tissue. It is also found as a marker in euro banknotes and appears blue under UV light.

Chemical symbol:

Tm

Atomic number:

69
A crystal structure containing Thulium: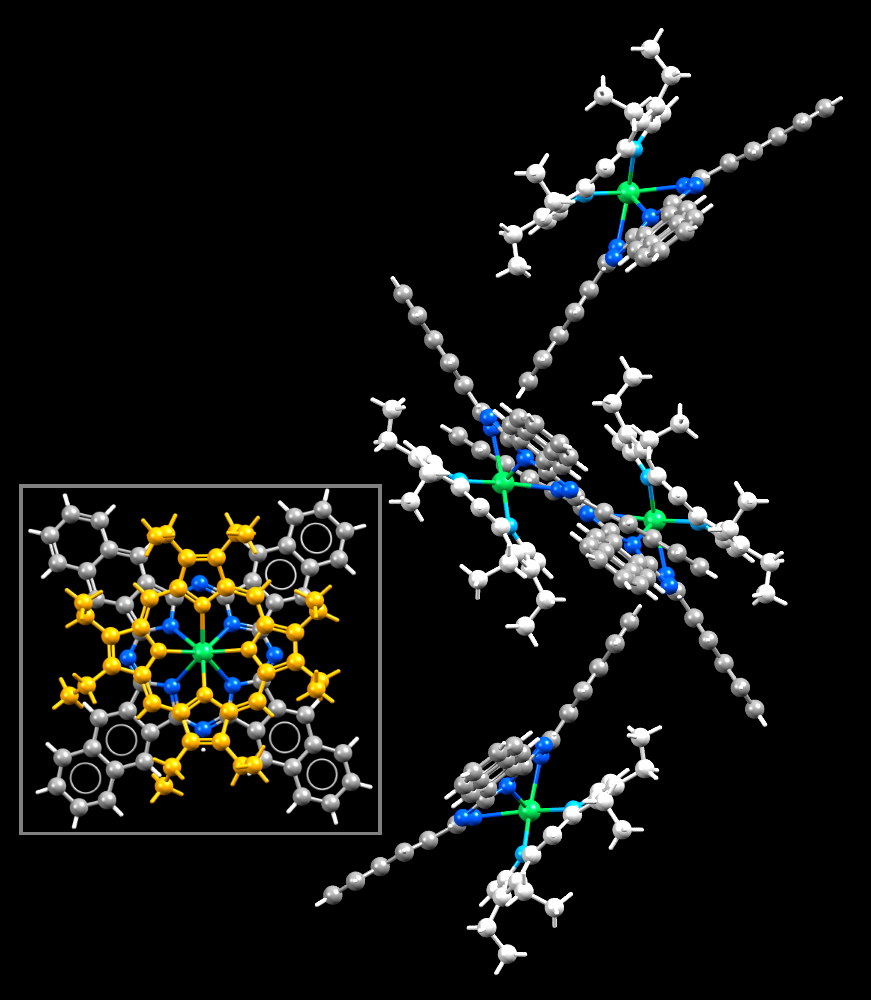 Image showing thulium (green sphere) as a central metal atom in a organometallic complex that includes a polyporphyrin ring. Inset: the ligand as viewed has been coloured in orange to show it distinctly from the other ligand.
Facts about this structure:
Formula:

C84

H68

N12

Tm

Structure name:

(2,3-Naphthalocyaninato)-(2,3,7,8,12,13,17,18-octaethylporphyrinato)-thulium(iii)

Fun fact about the structure:

This thulium double decker complex is just one of nine lanthanide (iii) structures that share the same orthorhombic crystalline formation.

CSD refcode:

BASMAK (What's this?)
Associated publication:

Yongzhong Bian, Daqi Wang, Rongming Wang, Linhong Weng, Jianmin Dou, Dongyuan Zhao, D.K.P.Ng, Jianzhuang Jiang

,

New Journal of Chemistry

,

2003

,

27

,

844

, DOI:

10.1039/b209882m
More info:
Thulium was discovered in 1879 by Swedish scientist Per Teodor Cleve, who also discovered holmium. In nature it is not found in pure form, so it needs to be purified. The mineral it most commonly appears in is gadolinite that we know of today. It does have several mines across many countries, however, it is most common in China. Thulium is only beaten by promethium in being the least abundant lanthanide. Many applications of thulium are often used in lasers. It is a material used in an active laser, which provides very high efficiency. Thulium has very low coagulation depth in both air and water, making it a better fit for surgeries that need to utilize lasers. Thulium is also utilized in X-ray devices. Thulium can also be utilized in superconductors, microwaves, arc lightning, and is also used to prevent counterfeiting in some cases. When it comes to the dangers of thulium, thulium that is insoluble is actually completely nontoxic.
More info about the International Year of the Periodic Table (IYPT) in crystals project:
This project (#IYPTCrystals) is part of the International Year of the Periodic Table celebration (#IYPT2019), read more about the project here. You can follow us on social media using #IYPTCrystals and learn more about the wonders of crystals by following the CCDC on Twitter @ccdc_cambridge on Facebook ccdc.cambridge, on Instagram ccdc_cambridge or on YouTube CCDCCambridge.
If you want to find out more about some of the terms and concepts we have a Frequently Asked Questions Page.
A visualisation showing the structure containing Thulium alongside other structures published in the same scientific article:
---