Nickel: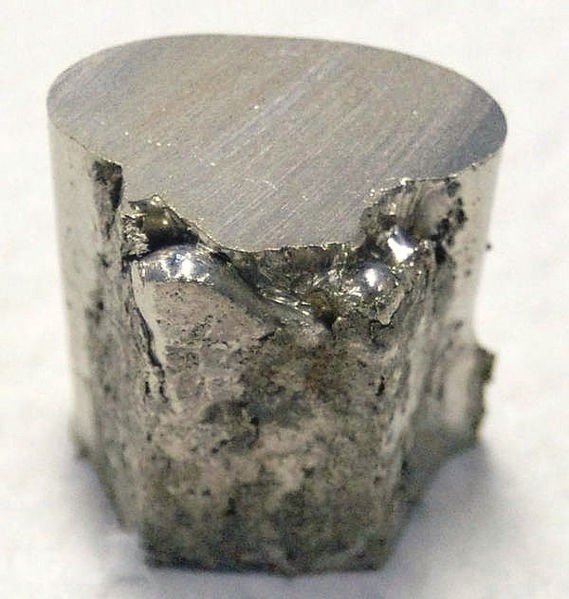 Image showing a hard silver-coloured chunk of nickel metal, with the surface cut flat
Facts about Nickel:
Nickel:

Nickel is a metallic element with a silvery-white, shiny appearance at standard temperature and pressure (STP)

Fun fact about Nickel:

Nickel is magnetic at room temperature. (ref: Nickel Institute)

Chemical symbol:

Ni

Atomic number:

28
A crystal structure containing Nickel: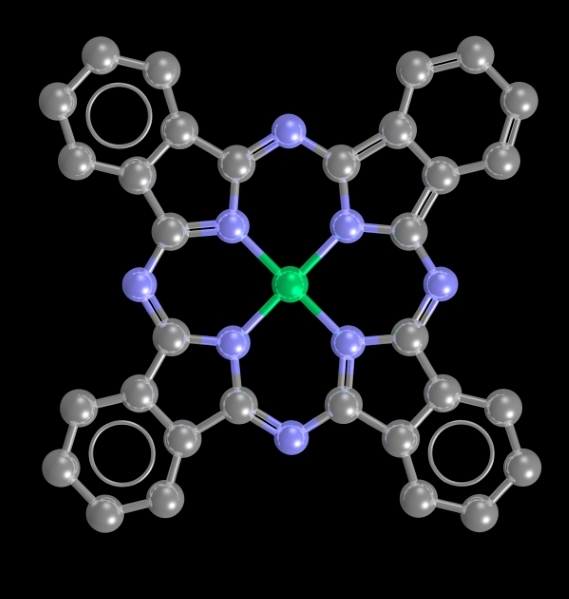 Image showing a structure containing nickel. Nickel is the central atom shown in green.
Facts about this structure:
Formula:

C32H16N8Ni

Structure name:

(phthalocyaninato)-nickel(ii)

Fun fact about the structure:

This structure was the first nickel-containing structure that was added to the CSD with 3D coordinates.

CSD refcode:

NIPHTC (What's this?)
Associated publication: J. Monteath Robertson, Ida Woodward, Journal of the Chemical Society, 1937, 219, DOI: 10.1039/JR9370000219
More info:
Nickel is the 5th most common element on the Earth with the concentration of nickel in the Earth's crust being 80 parts per million. More than two thirds of the global nickel production is used to produce stainless steel which is useful in many different applications. Nickel(ii) phthalocyanine has the appearance of dark blue / purple powder or crystals and is used in thin film technology which has applications in gas sensing and electronic devices.
More info about the International Year of the Periodic Table (IYPT) in crystals project:
This project (#IYPTCrystals) is part of the International Year of the Periodic Table celebration (#IYPT2019), read more about the project here. You can follow us on social media using #IYPTCrystals and learn more about the wonders of crystals by following the CCDC on Twitter @ccdc_cambridge on Facebook ccdc.cambridge, on Instagram ccdc_cambridge or on YouTube CCDCCambridge.
If you want to find out more about some of the terms and concepts we have a Frequently Asked Questions Page.
A visualisation showing the structure containing Nickel alongside other structures published in the same scientific article:
---