Iodine: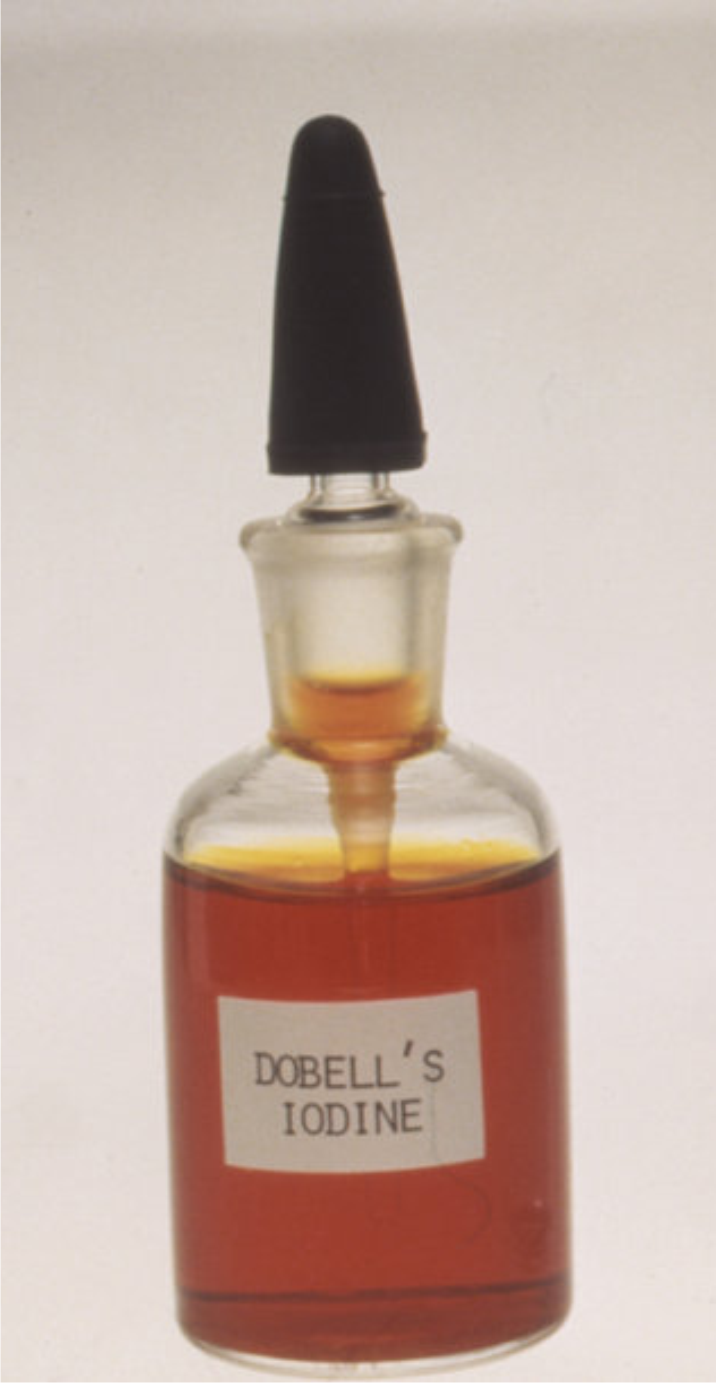 Dropper bottles of iodine used in a parasitology laboratory. Picture credit: Dr. Mae Melvin, courtesy of the Public Health Library
Facts about Iodine:
Iodine:

Lustrous metallic grey solid at room temperature, violet as a gas when heated

Fun fact about Iodine:

In early periodic tables, iodine is often given the symbol J, for jod, its name in German

Chemical symbol:

I

Atomic number:

53
A crystal structure containing Iodine: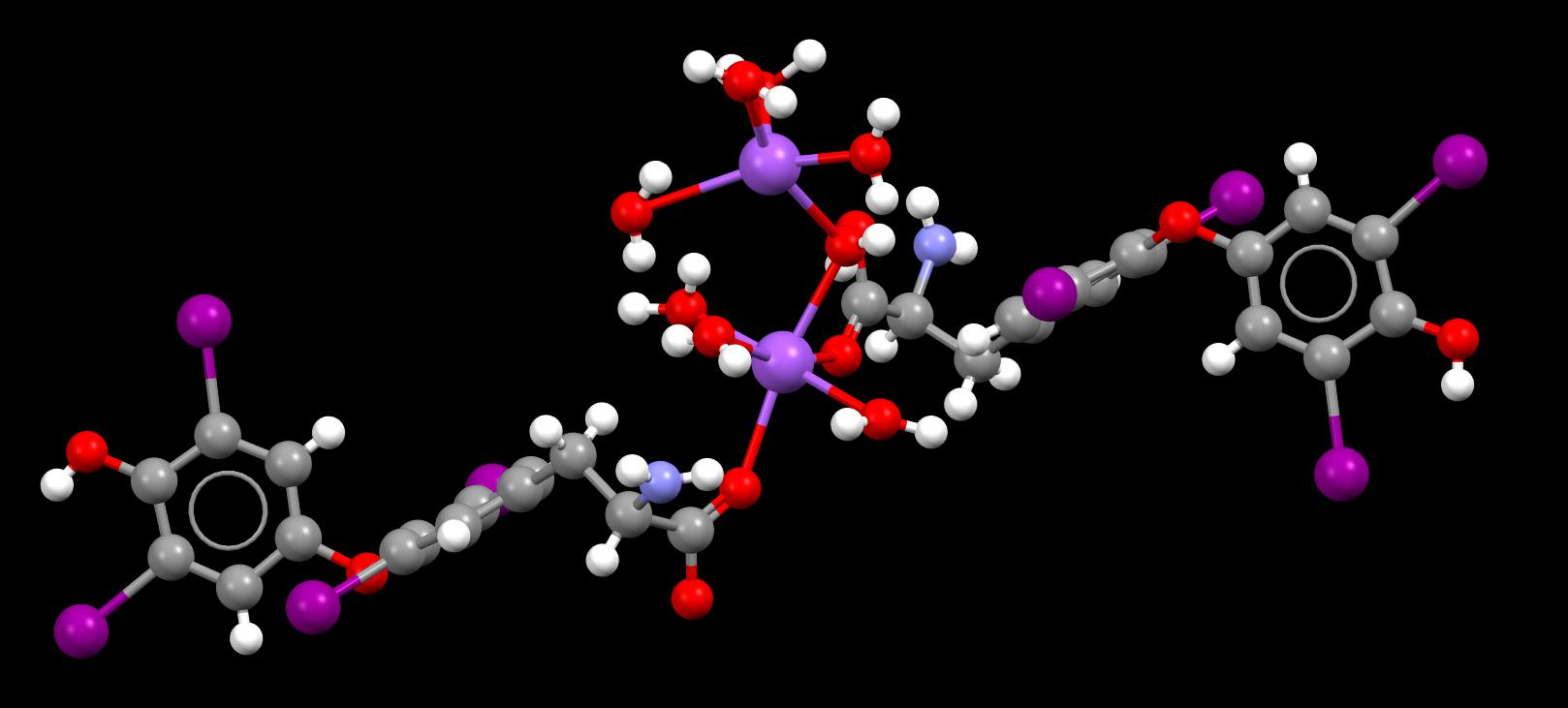 Visulisation of the sodium thyroxine pentahydrate (Levothyroxine) structure
Facts about this structure:
Formula:

C30H36I8N2Na2O16, 2(H2O)

Structure name:

sodium thyroxine pentahydrate (Levothyroxine)

Fun fact about the structure:

This is the crystal structure of the drug Levothyroxine, which is one of the most commonly perscribed drugs in the world

CSD refcode:

QQQETG01 (What's this?)
Associated publication: A.Katrusiak and A.Katrusiak. "Thyroxine revisited." Journal of Pharmaceutical Sciences, 93, 12(2004) 3066-3075., DOI: 10.1002/jps.20155
More info:
Our bodies need iodine for our thyroids (a small organ in our throats) to make thyroxine hormones. There are two types of thyroxine hormone, which are relatively simple molecules with either 3 or 4 atoms of iodine attached, and these work with our bodies to regulate our metabolism. If something goes awry with your thyroid then you may need to get your thyroxine hormones from another source, this used to be from eating desiccated pig thyroids. But we now can make thyroxine synthetically, and in the drug form it's usually formed as a salt with sodium atoms and water molecules. Structure QQQGET01 is the crystal structure of this thyroxine hormone drug and shows how the two hormone molecules are bound by the sodium and water. This does mean that the drug can be a little unstable, and those taking it in hot climates need to be careful how they store it.
More info about the International Year of the Periodic Table (IYPT) in crystals project:
This project (#IYPTCrystals) is part of the International Year of the Periodic Table celebration (#IYPT2019), read more about the project here. You can follow us on social media using #IYPTCrystals and learn more about the wonders of crystals by following the CCDC on Twitter @ccdc_cambridge on Facebook ccdc.cambridge, on Instagram ccdc_cambridge or on YouTube CCDCCambridge.
If you want to find out more about some of the terms and concepts we have a Frequently Asked Questions Page.
A visualisation showing the structure containing Iodine alongside other structures published in the same scientific article:
---