Indium: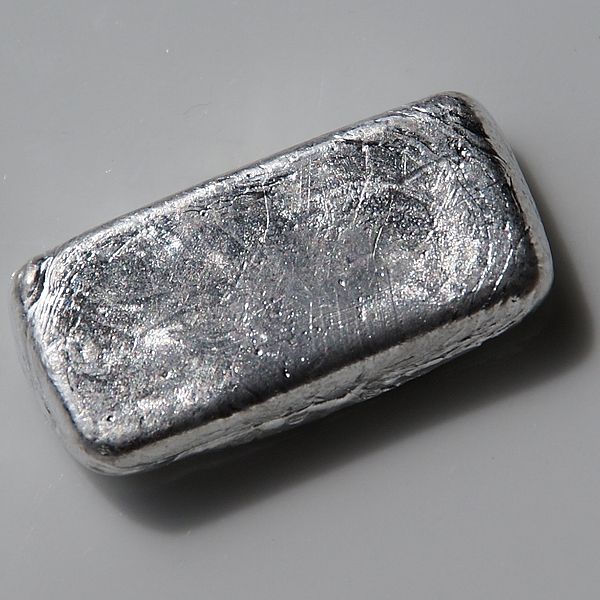 Image of a nugget of Indium metal.
Facts about Indium:
Indium:

A lustrous silvery white metal that is soft and malleable.

Fun fact about Indium:

Indium is commonly used in devices with touch screens as Indium Tin Oxide.

Chemical symbol:

In

Atomic number:

49
A crystal structure containing Indium: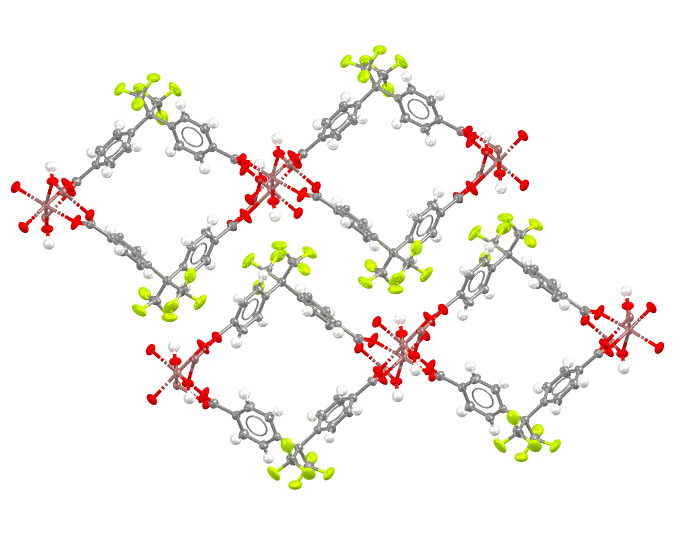 Image showing the channels of an Indium Metal Organic Framework structure.
Facts about this structure:
Formula:

(C

17

H9

F6

In

O5

)

n

Structure name:

catena-((μ

4

-4,4′-(Hexafluoroisopropylidene)bis(benzoato))-(μ

2

-hydroxo)-indium(iii))

Fun fact about the structure:

This structure is a reusable heterogeneous catalyst for acetalization of aldehydes.

CSD refcode:

CIXDUJ (What's this?)
Associated publication: F.Gandara, B.Gomez-Lor, E.Gutierrez-Puebla, M.Iglesias, M.A.Monge, D.M.Proserpio, N.Snejko, Chem.Mater. (2008), 20, 72, DOI: 10.1021/cm071079a
More info:
Indium was discovered in 1863 by Ferdinand Reich and Hieronymous Richter, who named it after the strong indigo band in its atomic spectrum. Indium has many technological uses both on its own and combined with other elements. It can be used in LCD TVs, solar panels and as a semiconductor in microchips.
More info about the International Year of the Periodic Table (IYPT) in crystals project:
This project (#IYPTCrystals) is part of the International Year of the Periodic Table celebration (#IYPT2019), read more about the project here. You can follow us on social media using #IYPTCrystals and learn more about the wonders of crystals by following the CCDC on Twitter @ccdc_cambridge on Facebook ccdc.cambridge, on Instagram ccdc_cambridge or on YouTube CCDCCambridge.
If you want to find out more about some of the terms and concepts we have a Frequently Asked Questions Page.
A visualisation showing the structure containing Indium alongside other structures published in the same scientific article:
---