Hydrogen: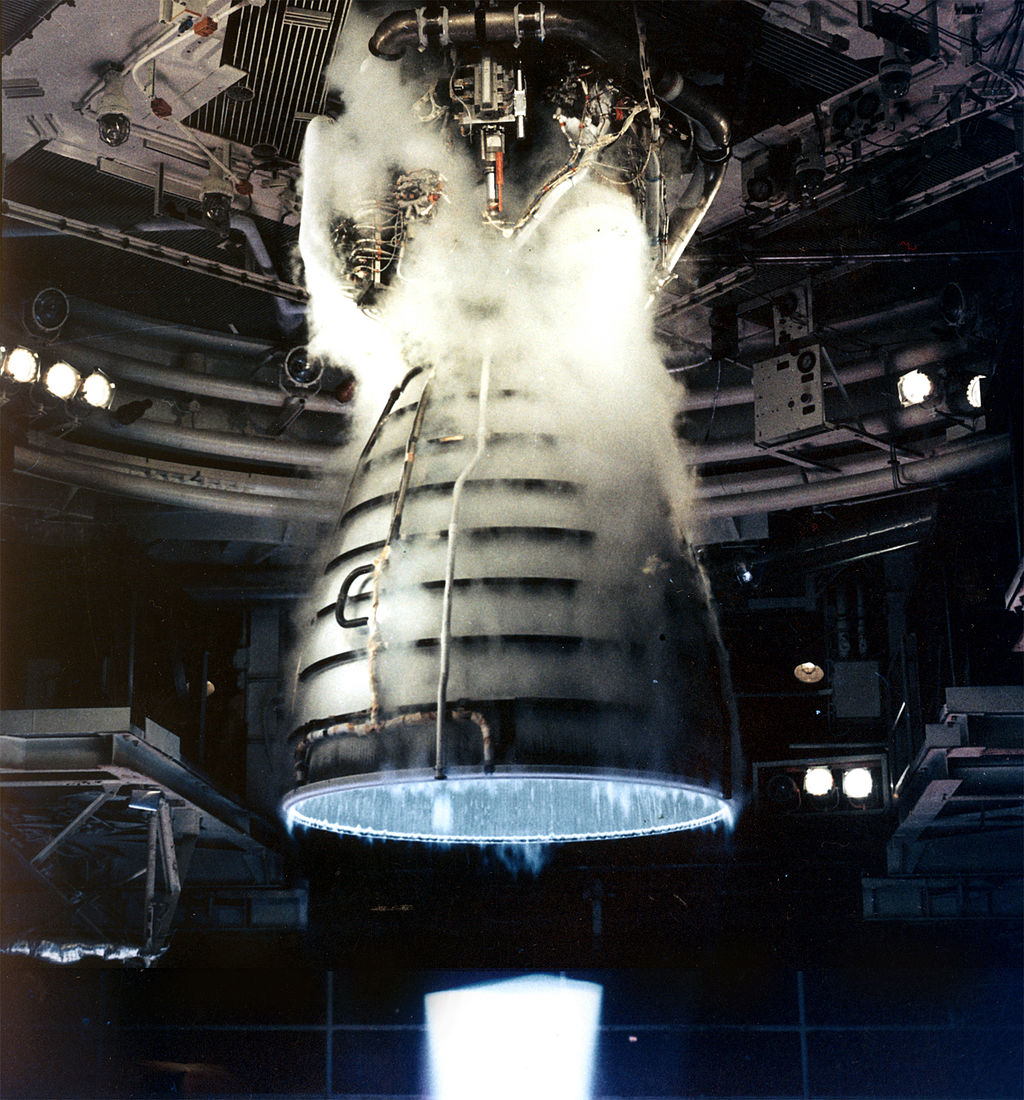 Image of a NASA rocket engine burning Hydrogen fuel. Scientists are working to harness the energy of Hydrogen fuels to power cars – though not quite this powerful!
Facts about Hydrogen:
Hydrogen:

Colourless, odourless, highly explosive gas at standard conditions, and burns with a nearly invisible flame.

Fun fact about Hydrogen:

Hydrogen is the lightest element in the periodic table, having only one electron and one proton. Yet, this tiny element can pack a big punch in the way of fuels for everything from cars to rockets!

Chemical symbol:

H

Atomic number:

1
A crystal structure containing Hydrogen: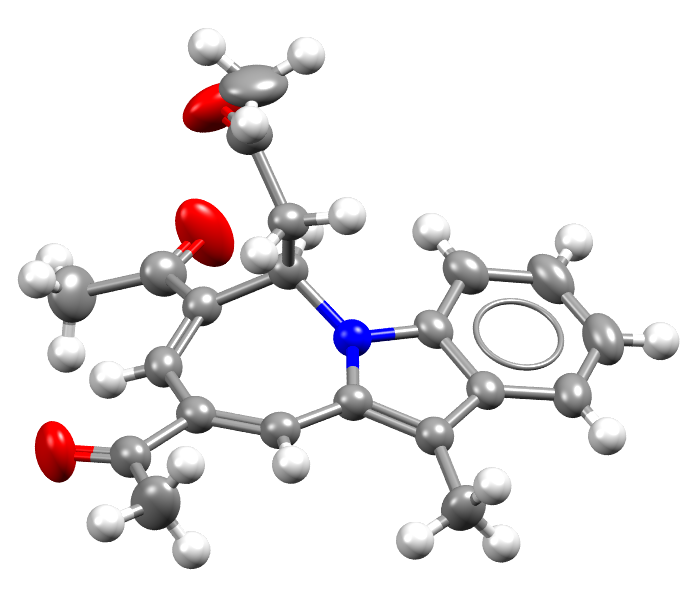 Image of the 1 millionth structure added to the CSD. Hydrogen atoms are drawn as white spheres.
Facts about this structure:
Formula:

C21H21NO3

Structure name:

1-(7,9-diacetyl-11-methyl-6H-azepino[1,2-a]indol-6-yl)propan-2-one

Fun fact about the structure:

Most every structure in the CSD includes Hydrogen. This one in particular is the millionth structure added to the CSD, and it was part of a study of organic catalysts.

CSD refcode:

XOPCAJ (What's this?)
Associated publication: Wei Wang, Haofu Zhu, ShuYa Liu, Zhiguo Zhao, Liang Zhang, Jingcheng Hao, Yao Wang, Journal of the American Chemical Society, 2019, 141, DOI: 10.1021/jacs.9b03806
More info:
Hydrogen is ubiquitous in the atomosphere, in the earth and in all living things. It readily forms compounds with other elements such as oxygen (water), carbon (methane), nitrogen (ammonia) and many others. Because elemental hydrogen is very reactive, specifically with oxygen, it is often used in rocket engines which require a tremendous amount of thrust. Hydrogen is a clean source of energy and doesn't contribute to pollution or greenhouse gases. This is why many scientists and automobile manufacturers are looking for ways to build safe, reliable vehicles which use hydrogen instead of petrol as fuel.
More info about the International Year of the Periodic Table (IYPT) in crystals project:
This project (#IYPTCrystals) is part of the International Year of the Periodic Table celebration (#IYPT2019), read more about the project here. You can follow us on social media using #IYPTCrystals and learn more about the wonders of crystals by following the CCDC on Twitter @ccdc_cambridge on Facebook ccdc.cambridge, on Instagram ccdc_cambridge or on YouTube CCDCCambridge.
If you want to find out more about some of the terms and concepts we have a Frequently Asked Questions Page.
A visualisation showing the structure containing Hydrogen alongside other structures published in the same scientific article:
---