Chromium: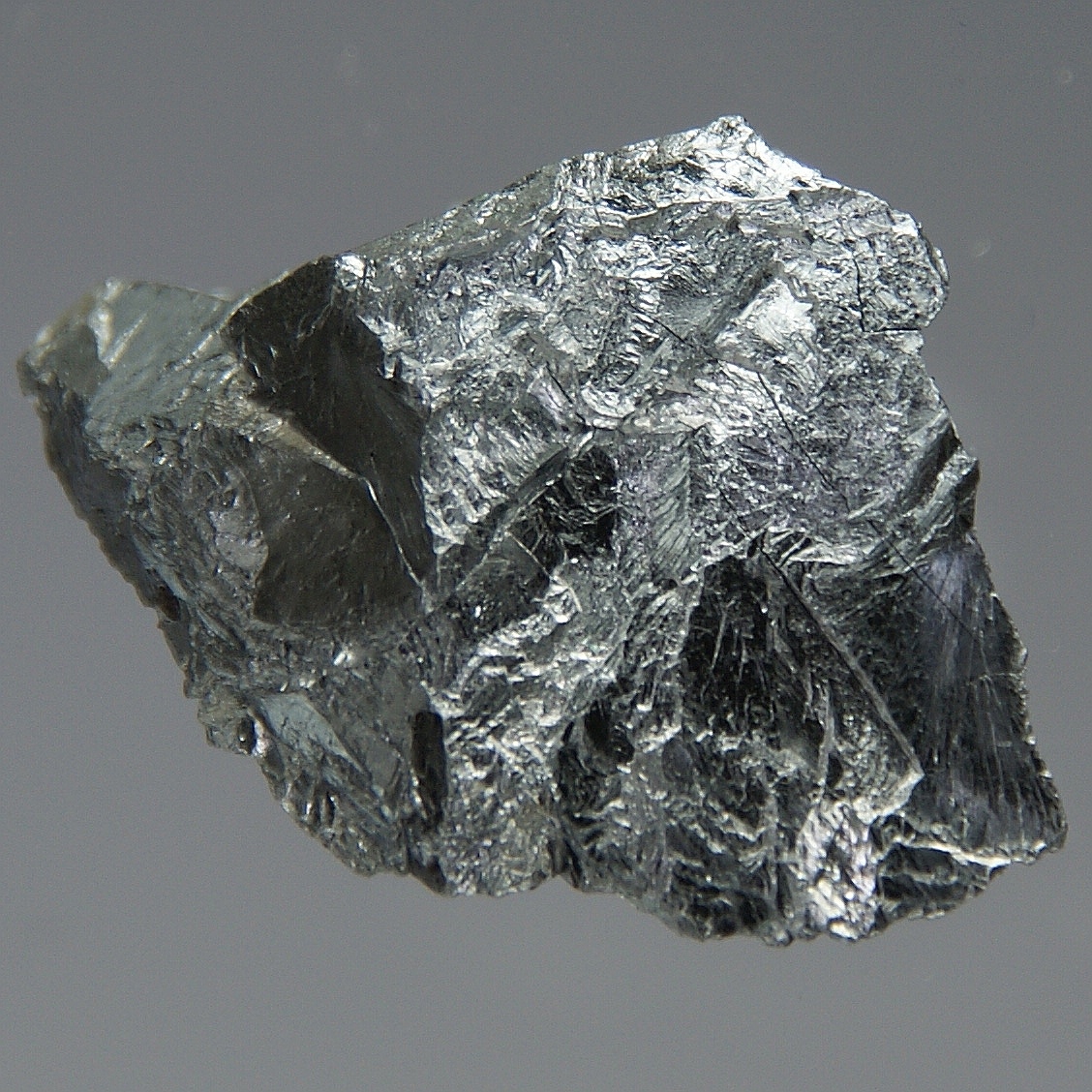 Elemental Chromium
Facts about Chromium:
Chromium:

Chromium is a transition metal (in the d block of the periodic table) with a silvery appearance.

Fun fact about Chromium:

Chromium is resistant to tarnishing and corrosion and can be readily polished. It is because of these properties, that Chromium is used to produce stainless steel, a steel alloy commonly used in a variety of products that benefit from the corrosion/tarnish resistant properties of Chromium (e.g kitchen utensils). The industrial production of stainless steel was initially developed in Sheffield in the 1910s under the brand name "Staybrite".

Chemical symbol:

Cr

Atomic number:

24
A crystal structure containing Chromium: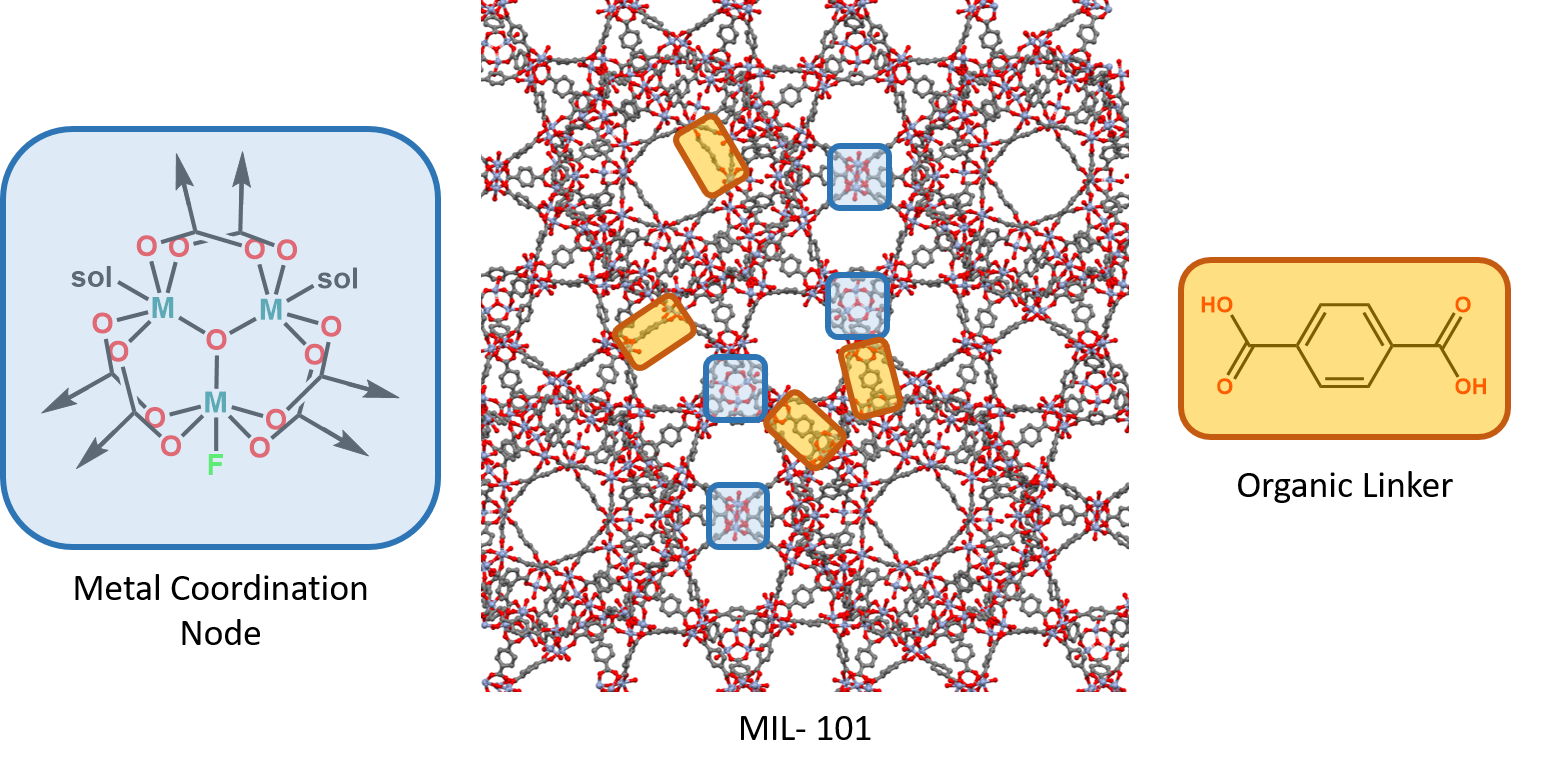 Image of MIL-101 (MIL- Matérials Institut Lavoisier), highlighting the metal coordination nodes (blue) and the organic linker (yellow) that connect together to produce the continuous polymer network
Facts about this structure:
Formula:

(C24

H16

Cr3

F

O15

)

n

,15n(H

2

O

)

Structure name:

catena-[tris(μ4

-Terephthalato)-(μ

3

-oxo)-diaqua-fluoro-tri-chromium pentadecahydrate]

Fun fact about the structure:

This framework material can be made with Cr, Fe and Al. The large void spaces has led to numerous research publications demonstrating the ability to functionalise the framework materials as well as utilise its porous properties in the application of gas storage, catalysis and drug delivery.

CSD refcode:

OCUNAC (What's this?)
Associated publication:

G. Férey, C. Mellot-Draznieks, C. Serre, F. Millange, J. Dutour, S. Surble, I. Margiolaki, Science, 2005, 309, 2040

, DOI:

10.1126/science.1116275
More info:
MIL-101 is one a growing number of materials known as coordination polymers (or Metal-Organic Frameworks). Coordination polymers consist of metal coordination nodes and connected organic linkers to produce an infinite multi-dimensional polymer network. The production of these framework materials leads to highly crystalline materials with large spaces within the framework. These large vacant spaces have resulted in a high level of interest in these materials for a variety of applications (e.g gas storage, catalysis and drug delivery). Despite the field of coordination polymers only being of interest within the past 30 years, currently polymer materials, like MIL-101, make up 8 % of the entire Cambridge Structure Database.
More info about the International Year of the Periodic Table (IYPT) in crystals project:
This project (#IYPTCrystals) is part of the International Year of the Periodic Table celebration (#IYPT2019), read more about the project here. You can follow us on social media using #IYPTCrystals and learn more about the wonders of crystals by following the CCDC on Twitter @ccdc_cambridge on Facebook ccdc.cambridge, on Instagram ccdc_cambridge or on YouTube CCDCCambridge.
If you want to find out more about some of the terms and concepts we have a Frequently Asked Questions Page.
A visualisation showing the structure containing Chromium alongside other structures published in the same scientific article:
---