Bromine: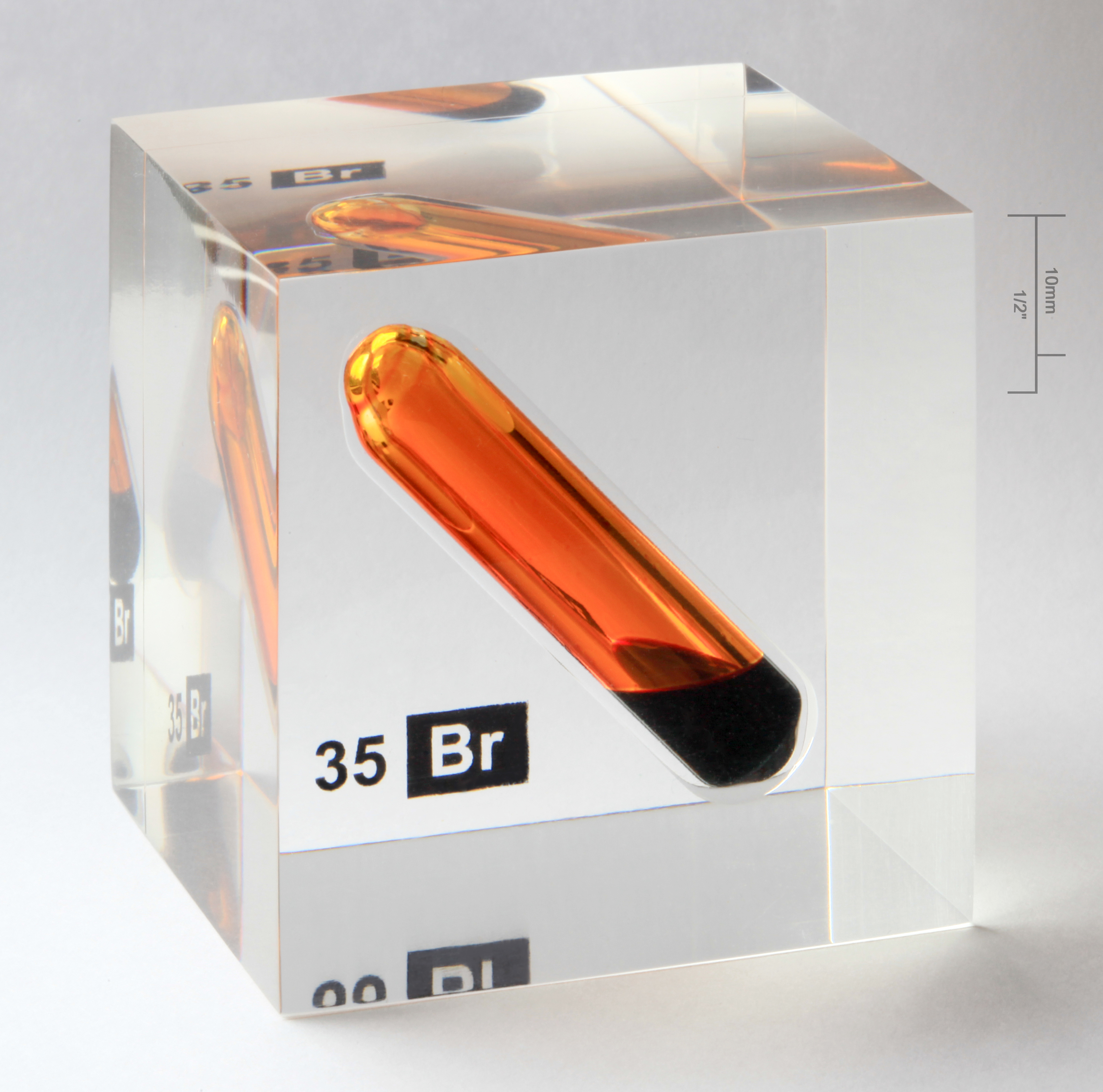 Image of Bromine: The third-lightest halogen atom with many applications (eg. pesticides)
Facts about Bromine:
Bromine:

Brown colour liquid. Pungent odour at standard conditions

Fun fact about Bromine:

Bromine can be extracted through sea water!!!

Chemical symbol:

Br

Atomic number:

35
A crystal structure containing Bromine: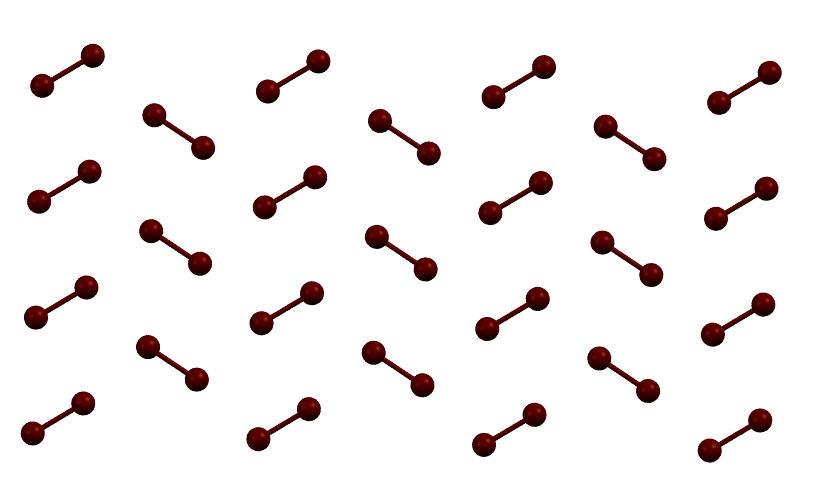 Image showing Bromine atoms (brown spheres) bonded together as Br2
Facts about this structure:
More info:
Bromine is a fairly abundant element and very harmful to the atmosphere. This element is found in sea water, natural brines and salt-lake evaoprates. It is the only non-metal element to exist in the liquid form at room temperature. Methyl-bromide (used as fumigant) is the largest source of ozone-depleting bromine. The first crystal structure of the Bromine (Br2) was published in the year 1936.
More info about the International Year of the Periodic Table (IYPT) in crystals project:
This project (#IYPTCrystals) is part of the International Year of the Periodic Table celebration (#IYPT2019), read more about the project here. You can follow us on social media using #IYPTCrystals and learn more about the wonders of crystals by following the CCDC on Twitter @ccdc_cambridge on Facebook ccdc.cambridge, on Instagram ccdc_cambridge or on YouTube CCDCCambridge.
If you want to find out more about some of the terms and concepts we have a Frequently Asked Questions Page.
A visualisation showing the structure containing Bromine alongside other structures published in the same scientific article:
---