Science is evolving – and so is the CCDC
Science is changing. The way that teams collaborate, the challenges faced, and the tools and resources available to scientists continue to change. At the CCDC several big changes are on the cards for 2021, to keep our data, software and services ready and relevant for our global user base.
Advancing structural science, is advancing.
New Science
The challenges and pressures on science are evolving, across all fields.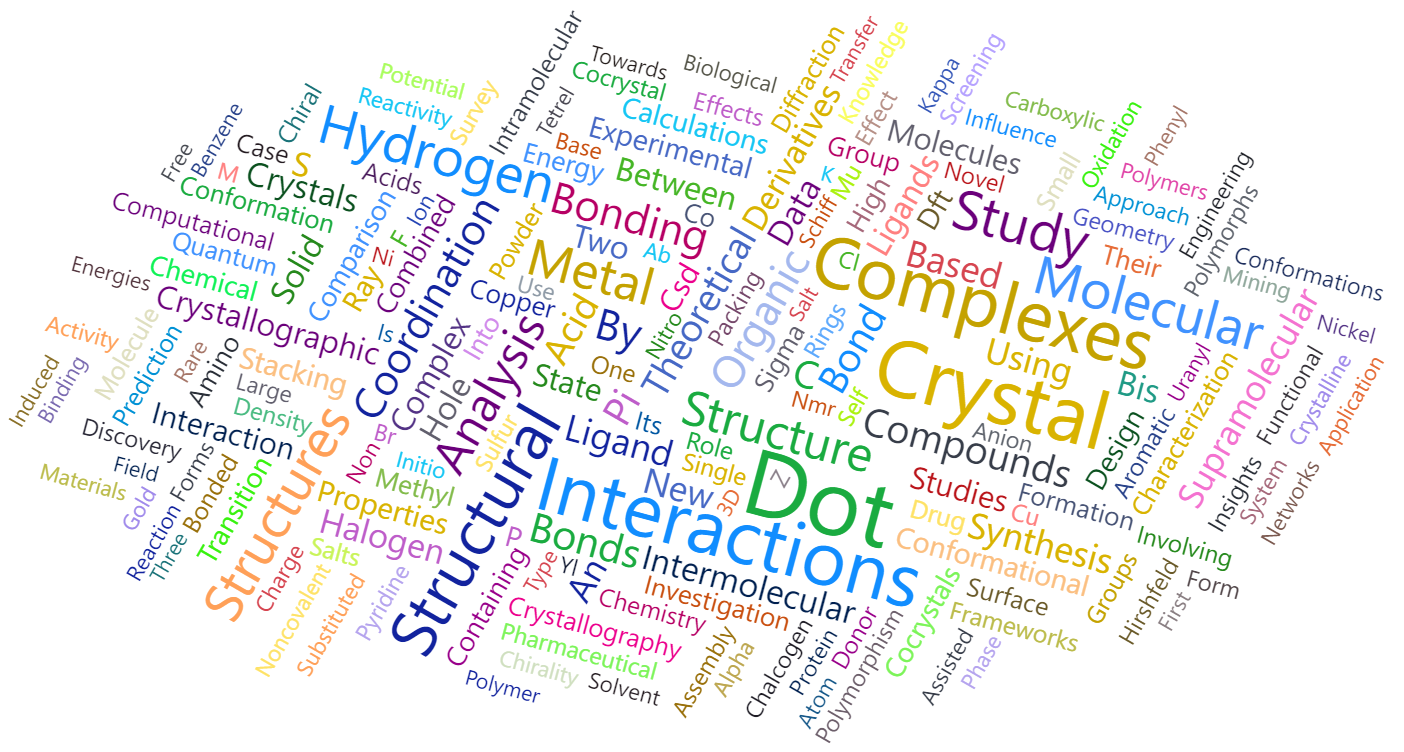 Common words in titles of publications from 2020 where "Cambridge Structural Database" is listed as a topic.
The diversity shows the many and varied challenges where structural chemistry can provide insights.
Biopharmaceuticals remain a key part of pharma strategy, as blockbuster products have proven their success in the past few years. A new wave of biosimilars is now on the horizon, as stars like Humira edge toward patent expiry (2023).
Computational and cheminformatics techniques are increasingly important as more fields go "digital first" – from agrochemicals, to fine chemicals, to chemistry teaching and education.
Beyond traditional methods, computational chemistry increasingly looks to predictive techniques – the widely publicised work by DeepMind in the CASP14 challenge last year is just one example. The opportunity digital tools bring to reduce risks and explore ideas at low cost is driving this advance.
The past year has also seen a shift in how scientists collaborate. Incredible crowd-sourced projects saw scientists around the world come together to understand and find solutions for the COVID-19 pandemic. This required work cross-disciplines, integrating diverse data and scientists.
New CCDC
To meet, fulfil and exceed these changing expectations in scientific research the CCDC is changing too.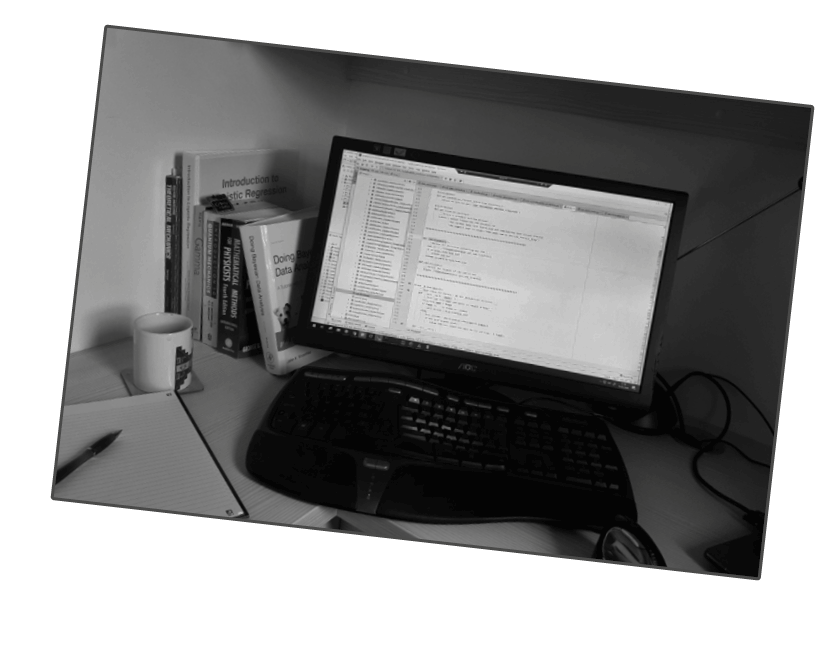 The CCDC continues to grow and change, to support new challenges and approaches in science.
Our charitable mission is always at the heart; advancing structural science for the public benefit.
New leadership: on 1st March 2021 we welcomed Dr Susan Reutzel-Edens, former Senior Research Advisor at Eli Lily and Company, as our new Head of Science, to provide strategic oversight of our research and development. This will also see our Scientific Advisory Board changing, with the opportunity to bring in expertise from new fields. Hear more from Susan in her blog post here, answering questions on her vision for the future of science at the CCDC.
New foundations: we are making fundamental changes to our database structure, which in time will allow us to support wider modalities beyond small molecules. The first release of the database evolution today is the first small step on this journey.
Learn more: Database Evolution – how the CSD is changing, and why.
New solutions for predicted structures: in addition to overseeing the 7th Crystal Structure Prediction Blind Test (the CASP of the small molecule world), we continue to lead the CSP consortium to define standards and develop solutions for crystal structure prediction data. This has culminated in the launch of CSD–Theory a new suite for predicted structural data management.
New ways to collaborate: we have embraced digital communication to work closely with academic and industrial users, as well as our strategic data and software partners. We continue to work with our Research Partners, the Crystal Form Consortium, and all users through our virtual meetings and workshops. We also continue to collaborate with partners like ChEMBL and the PDBe on the BioChemGraph project, and the ICDD and ICSD for better data integration.
Advancing structural science
Our mission, as a charity and as a trusted data repository, remains the same: advancing structural science for the public benefit. We continue to do so through data, software, services and education for science.
As the science and research environment changes, we will continue to grow – watch this space for more developments over the year.
We are truly excited for the new possibilities ahead of us.
Tags
CCDC (5)
Database Evolution (3)
News (11)