CCDC and Dassault Systèmes bring virtual screening to the cloud

Virtual drug design platform set to accelerate drug discovery
CCDC and Dassault Systèmes bring virtual screening to the cloud
Cambridge, UK — 16 February 2022 —
Complete structure-based docking screens of large compound libraries are vital in early-phase drug discovery. Today, the Cambridge Crystallographic Data Centre (CCDC) announced a strategic partnership with Dassault Systèmes to advance bioscience innovation with a cloud-based virtual screening solution. The collaboration integrates GOLD — CCDC's protein-ligand docking software for expert drug discovery — with Dassault Systèmes' BIOVIA therapeutics design software, now delivered on the cloud as part of Dassault Systèmes'
3D
EXPERIENCE platform. This brings together GOLD's scientific excellence with the flexibility and scalability of the cloud. "This partnership cements a long-established and productive relationship between Dassault Systèmes and its BIOVIA applications and CCDC," said Dr Jürgen Harter, CEO of CCDC. "GOLD on the
3D
EXPERIENCE platform will empower even more researchers with the best of science to accelerate discovery using their proven processes. We're excited to help advance the role of cloud-based, high-throughput virtual screening in the development of critical therapeutics."
---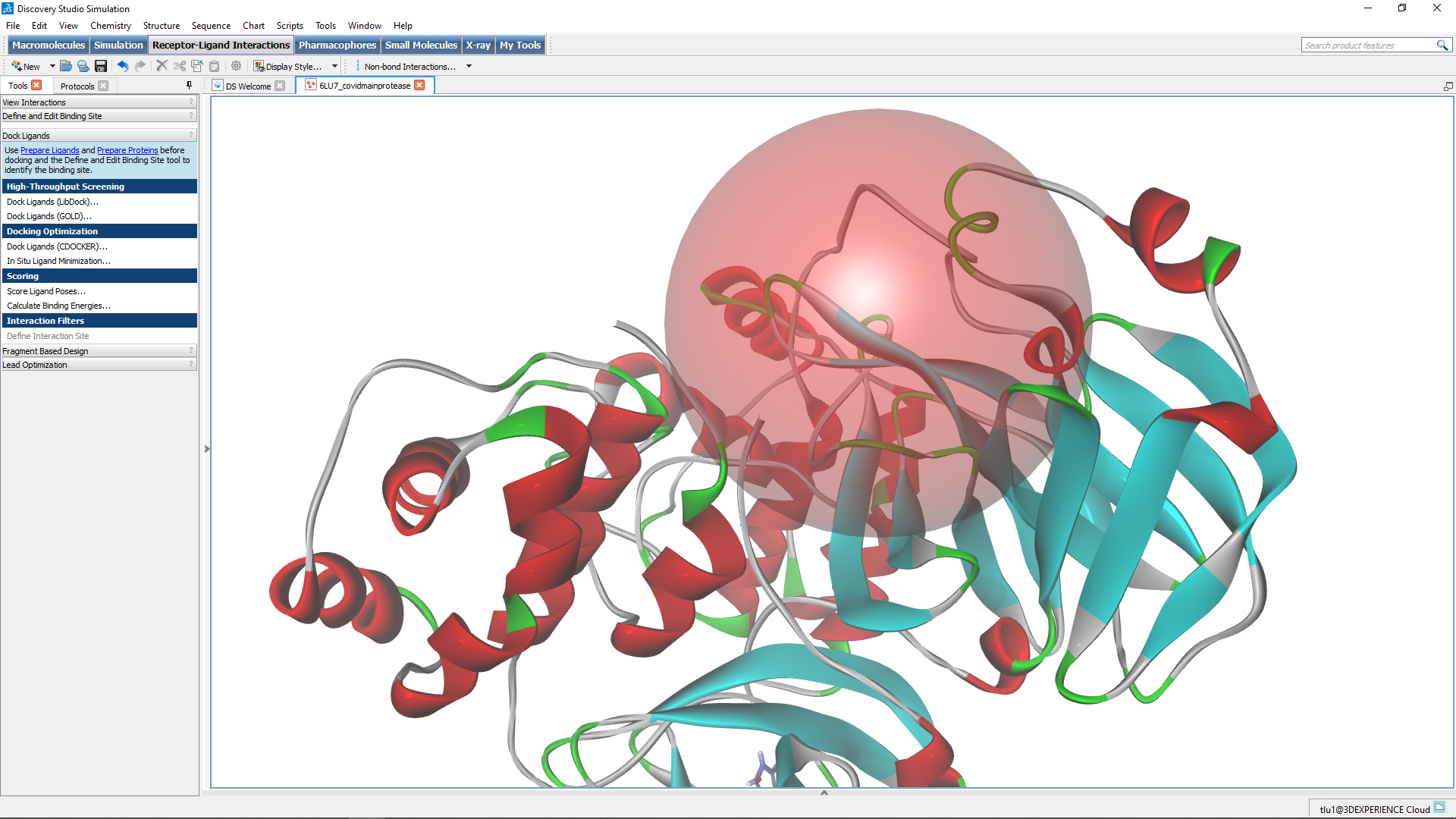 A preview of GOLD on the 3DEXPERIENCE platform showing the COVID-19 main protease and its defined binding site, ready for virtual screening.
---
"
In silico
drug design is moving from discrete, classical modelling applications to more complete and unified solutions," said Jason Benedict, Vice President of Research and Development, BIOVIA, Dassault Systèmes. "The
3D
EXPERIENCE platform brings it all together: the science of classical modelling, the predictive power of AI, and the connection to research labs. By bringing to the platform world-class partners such as CCDC, we are paving the way to the future of drug discovery." To learn more about how GOLD and the
3D
EXPERIENCE platform can help move your target molecules through the drug discovery pipeline, email .
Tags
CSD-Discovery (16)
Docking (9)
Drug Discovery (45)
GOLD (9)
Pharmaceutical Discovery (27)
Pharmaceuticals (29)
Virtual Screening (4)