Announcing the winner of the 2019 CSD 3D print contest
This year's 3D print contest was one of best so far with eight very impressive entries!
The winner is chosen from all the entries submitted via Twitter using the hashtag #CSD3DPrint, combining the number of social media engagements (likes and retweets) and scores from our expert panel of judges. The winner will receive a $50 gift card to Shapeways.
We had a great array of entries this year from a 3D printed molecule of threonine, to a hand-painted inclusion complex of carboxylatopillar[5]arene with pentamidine.
It's been a tough decision, but we are pleased to announce this year's winning entry is from @VaColomb of cubic octanuclear clusters in a pyrazolate-based Ni-fcu MOF.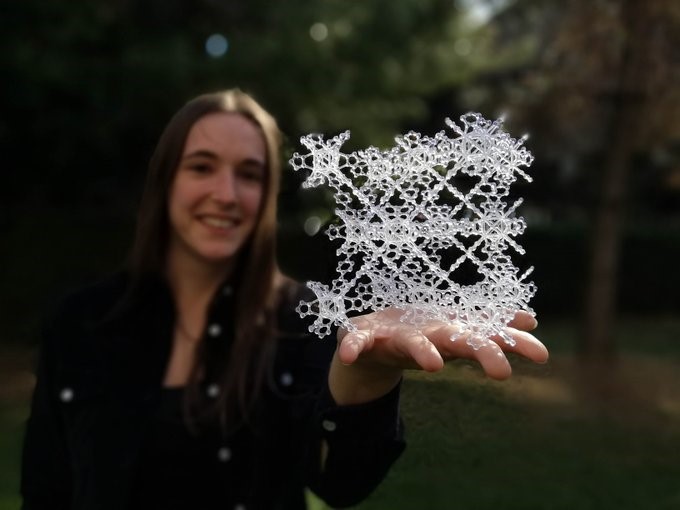 As well as having some great social media engagement on Twitter, our judging panel here at CCDC thought this 3D printed model of a nickel metal-organic framework was very impressive, incorporating a high degree of complexity and detail. The use of a transparent plastic for the printing media, along with the fine detail and porosity of the structure, results in a visually stunning model!
They even wrote a great blog explaining how they did it, read it here.
And of course, we'd like to say a big thank you to everyone that entered this year, here are all of the entries for this year's contest.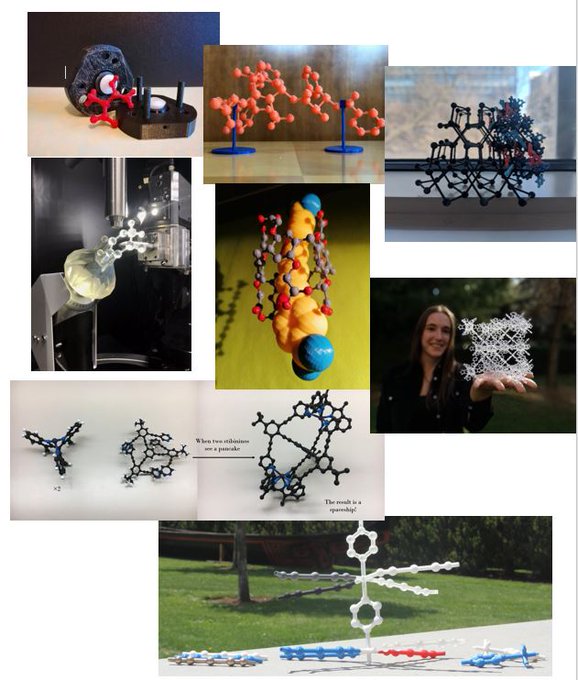 Be sure to keep an eye out for next year's contest and get involved to spread the word on how easy and fun it is to create an experimentally accurate 3D printed molecule of any part of a crystal structure using our visualisation and analysis tool Mercury.
Tags
Community (5)
CSD 3D Print (3)
Education and Outreach (24)