Thousands of New Structures Added to the CSD
The Summer 2023 Data Update
We are pleased to announce the release of the June 2023 data update of the Cambridge Structural Database (CSD). This data update delivers 16,068 new experimentally determined structures (16,798 new entries) to our desktop software and brings the total number of structures in the CSD to just over 1.24 million.
What Is in the June 2023 CSD Data Update?
With the addition of 16,000 new structures, this data update has structural chemistry information that appeals to a wide range of disciplines. As always for structures added to the CSD, every new entry has been curated by a scientific editor to ensure the data is both accurate and findable and provide users with data they can trust. Below are some highlights of the interesting and exciting chemistry available in the June 2023 data update.
Of the new data, 54 % of structures (9141 entries) are classified as organic only and include small molecules ranging from drug molecules and pesticides to pigments and explosives. In this data update, there is also an example of a porous organic crystal reported in Nature by Alan C. Eaby et al. (https://doi.org/10.1038/s41586-023-05749-7). The nanoporous crystal structure is made up of trianglimine molecules with channels that can reversibly absorb water, changing between red and yellow in the process. The hydrated form of the crystal can also undergo dehydration at temperatures as low as -70°C.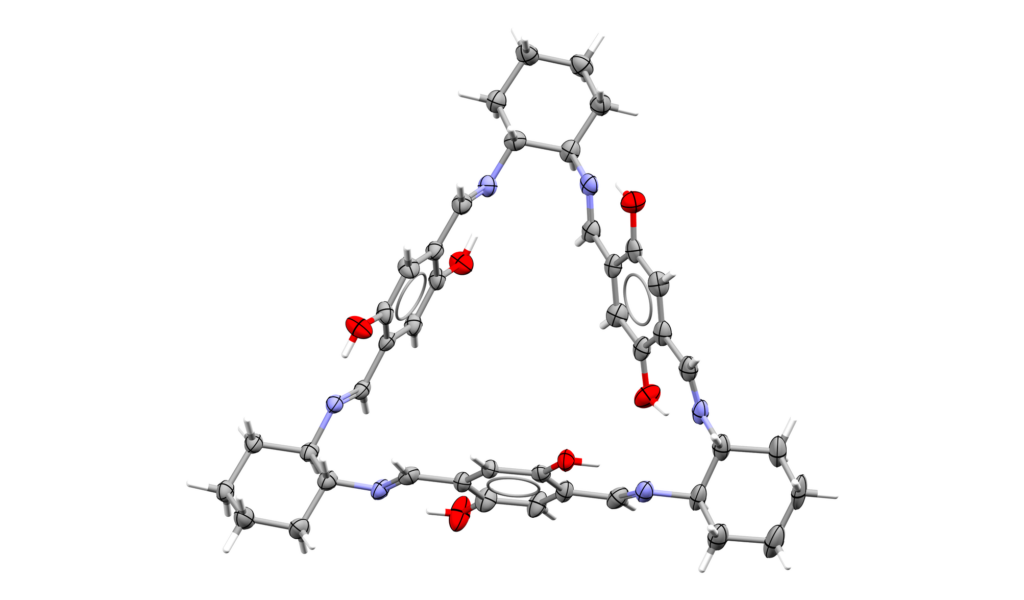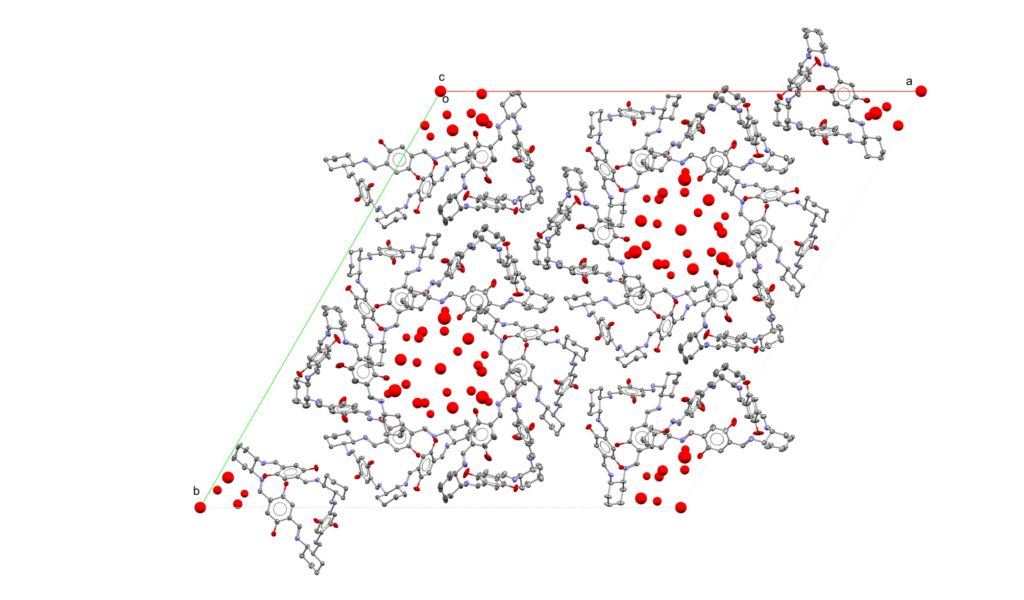 CSD Entries BIJLUF: dehydrated form (top, https://dx.doi.org/10.5517/ccdc.csd.cc29d22w); BIJLIT hydrated form viewed along c axis, hydrogen atoms not shown (bottom, https://dx.doi.org/10.5517/ccdc.csd.cc29d20t).
The remaining 46 % of structures (7657 entries) are classified metal organic, ranging from discrete metal complexes to polymeric metal organic frameworks. Featured in this update is a study from Griffin L. Perry and Nathan D. Schley in the Journal of the American Chemical Society (https://doi.org/10.1021/jacs.3c00885). They have investigated the design of phosphine ligands, preparing tris(bicyclo[1.1.1]pentyl)phosphine and demonstrating several metal complexes featuring this new ligand. The homoleptic palladium(0) complex was shown to be active in cross-coupling reactions.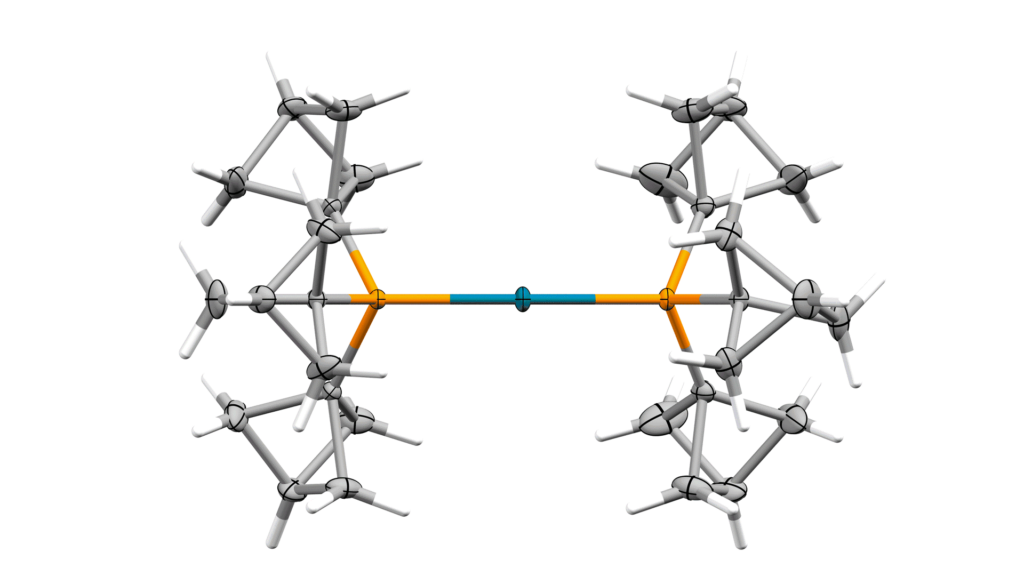 CSD Entry YIGYOG: diphosphine palladium(0) complex (https://dx.doi.org/10.5517/ccdc.csd.cc2f3gmn).
This update also includes two new structures featuring the less common element of Californium. Published in Nature Chemistry (https://doi.org/10.1038/s41557-023-01170-9), Todd N. Poe et al. have reported two californium(ii) crown ether complex (CSD Entries DIZEF and DIJZIJ), bringing the total number of Cf complexes in the CSD up to 13.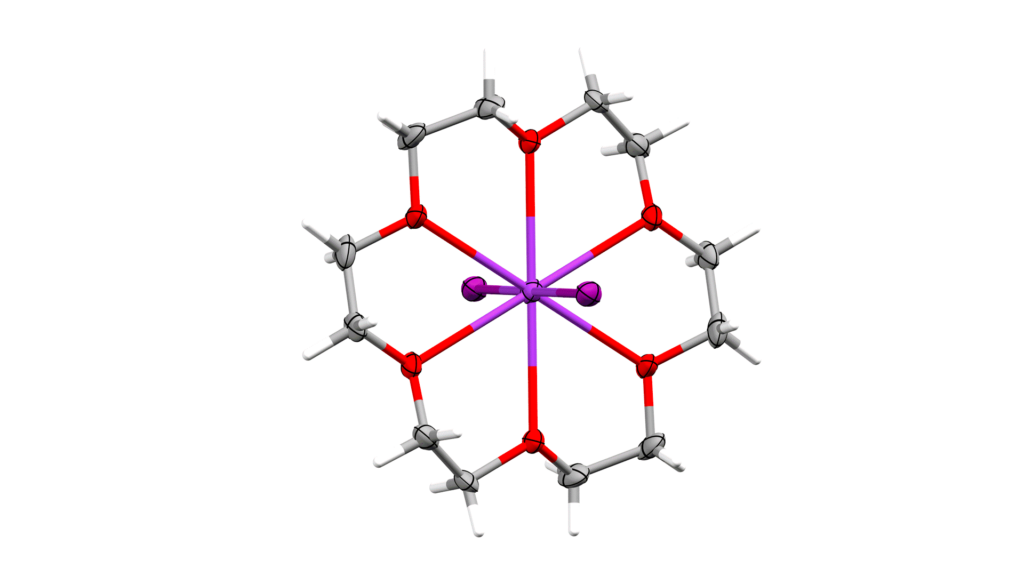 CSD Entry DIJZEF: crown ether californium(ii) complex (https://dx.doi.org/10.5517/ccdc.csd.cc2c5m39).
The majority of the new structures (93%, 15,634 entries) represent data published in a scientific journal. The remaining entries are published directly through the CSD as CSD Communications. These publications offer the opportunity for the community to share crystal structures which might not have otherwise been released. In this update, Guillaume Berionni and co-workers have shared two polymorphs of a phosphine oxide (CSD Entries PIBYIM and PIBYIM01).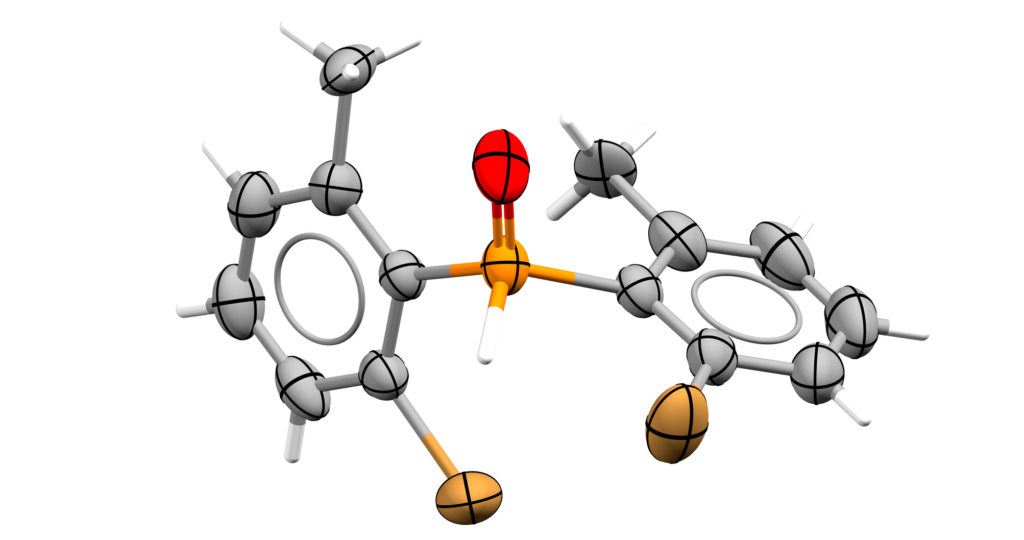 CSD Entry PIBYIM: Polymorph I of a phosphine oxide (https://dx.doi.org/10.5517/ccdc.csd.cc2dr97q).
Next Steps
Tags
Cheminformatics (8)
CSD (132)
CSD Database (36)
CSD System (49)
Data (20)