New Data and Improvements – 2020.3 CSD Data Release
We are delighted to announce the launch of the 2020.3 CSD Data Release containing 1,097,619 entries and 1,076,290 unique structures. This is an increase of over 63,000 entries this year and alongside the new data around 35,000 existing entries have been improved and enhanced through our annual CSD Improvements programme.
Used by scientists worldwide, the Cambridge Structural Database (CSD) provides the complete crystal structure database for chemists working with organic and metal-organic compounds. Crystallographers worldwide contribute data to this rich database and their ability to publish over 60,000 new structures during a pandemic is really quite remarkable. With the majority of datasets deposited pre-publication structures are curated into the CSD at the point of publication through a combination of automated and manual processes to ensure the quality of the database is maintained. Curation efforts focus on enriching entries with chemical representations as well as additional metadata to ensure the structures are as discoverable and re-useable as possible. This year our efforts to provide trusted stewardship and access to data also saw the CCDC being approved for CoreTrustSeal certification.
What Can You Expect to Find in Our New Data Release?
Once again we have been helping researchers share more of their data through the CSD and this year over 6,500 entries have been published directly through the CSD as a CSD Communication taking the total number of CSD Communications available through the CSD to over 37,000. We have also added over 100 new thesis structures and over 600 entries were converted from hardcopy format through our annual data sharing initiative.

CSD Entry AHALED, a ruthenium complex authored by W.Clegg and R.W.Harrington and one of the 6,000+ CSD Communications added to the CSD this year.
The new structures that have been added to the CSD this year are diverse in chemistry and origin and we are pleased to see the release includes the first structure from the X-TechLab in Benin that was determined during the Sèmè city OpenLab last year, CSD Entry MULWIC. Also in the update is CSD Entry CABPOO, a rare metal–metal bonded oxido-carboxylato bridged mixed valence tetraruthenium cluster which revealed an unprecedented butterfly core exhibiting a planar configuration.

CSD Entry MULWIC, the first structure from the X-TechLab in Benin.
The new structures are of interest to a number of different research areas and CSD Entry CUWWEZ shows how N‑heterocyclic carbene-copper catalysts have been developed to simultaneously incorporate both a cyano group and a boryl unit into the C=C double bonds of allenes in a regio- and stereoselective fashion. Each individual structure helps further our understanding of structural chemistry and CSD Entry TUSYAK was the first structurally characterized di-cobalt complex with a bridging methyl group. This discovery helps the understanding of the pathway of C–C bond breaking and the role of the di-cobalt macrocycle.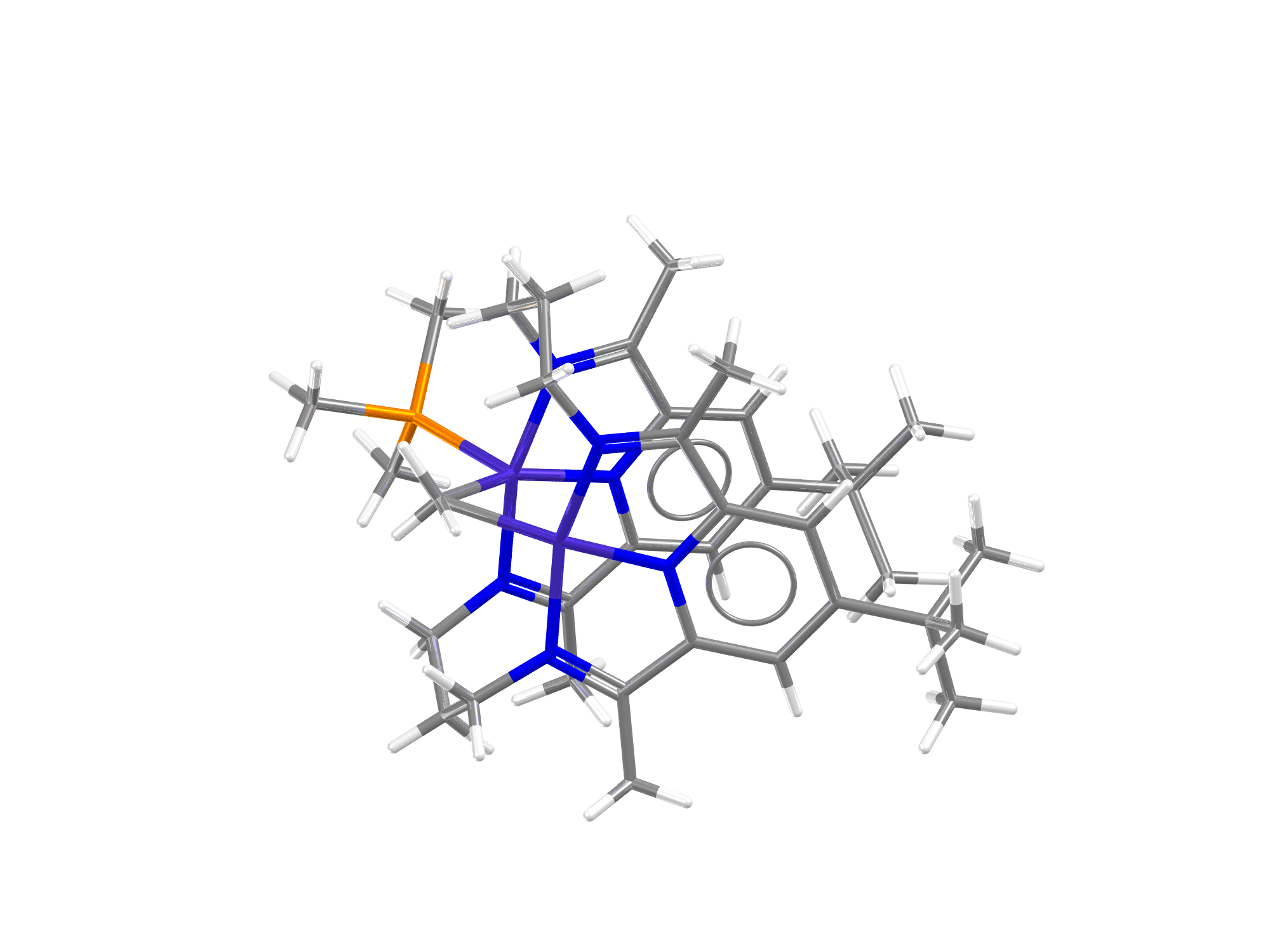 CSD Entry TUSYAK, the first structurally characterized di-cobalt complex with a bridging methyl group.
CSD Improvements
The 2020.3 CSD Release also contains targeted enhancements to existing entries with a particular focus on data integrity. Around 35,000 entries have been updated to give additional information and ensure more consistent search results.
Enhancements this year include: