New and Notable Structures Added to the CSD, Additional Improvements, and Data Integrity Update
The Spring 2023 Data Update
With great pleasure we announce the launch of the 2023.1 Data Release of the Cambridge Structural Database (CSD) and update on our ongoing investigations that have been carried out on structures associated with a pre-print on papermills in crystallography.
The CSD now contains 1,241,941 entries and 1,214,288 unique structures. The latest addition of over 75,000 structures further expands and diversifies our knowledge in chemistry and its applications. Here we present several highlights.
Notable Structures
CSD entry JEXDID reported in Journal of the American Chemical Society by Guo-Xin Jin and co-workers is a rectangular carborane-based metallacycle designed to selectively capture n-pentane from a mixture of other pentane isomers, this reversible process makes these metallacycle structures highly recyclable. Researchers are hoping by changing the substitutes on the carboranes and the organic linkers, systems that separate other isomers and chemical product mixtures can be developed.
A number of 'the first' structures are included in this release; such as the square-planar configurated silicon(iv) structure CSD entry OWECAX and the one-component chiro-organosilicon ferroelectric crystal CSD entry NELPIH.
A new addition to our MOF subset: CSD entry FATSIG is the first Sulfate-Pillared Hybrid Ultramicroporous Material reported in Angewandte Chemie by M. J. Zaworotko and co-worhers, this material uses earth-friendly sulfate anions to selectively capture C2H2 from C2H2/CO2 mixtures.
Over 520,000 organic structures cover vast range of research interests. J. Fraser Stoddart and colleagues reported in Nature that electron catalysis can expanded into fields of supramolecular non-covalent chemistry. CSD entry TESLIQ is identified as the key intermediate during an electron-catalysed molecular recognition process.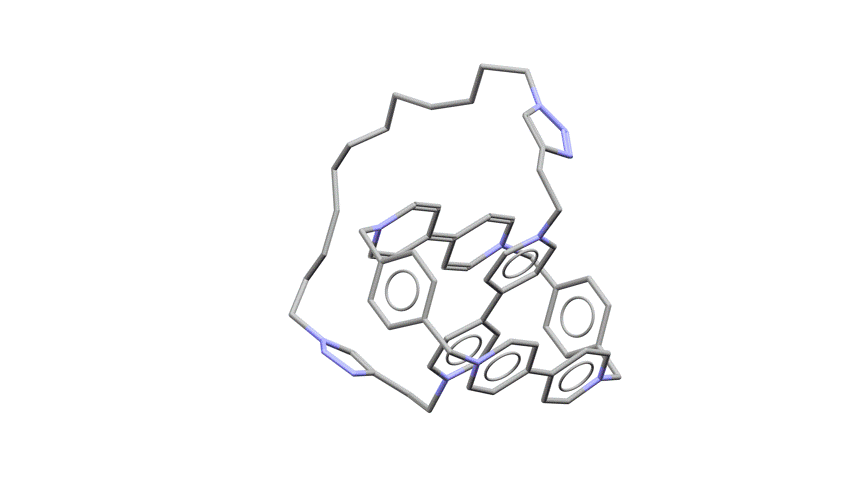 Improvements to the CSD
As well as great new structures there have been over 54,000 improvements made to existing CSD entries in 2022. This includes over 2,000 edits to standardise the units used to record pressure in the CSD, which should make it easier for data mining, such as the ruthenocene structure CYCPRU17. Some of the other areas that have been improved in the last year are the capture of structures that have been determined at a synchrotron facility and enhancing entries with information about bioactivity and oxidation states to more entries.
Data Integrity
Our investigations continue on structures associated with a pre-print on papermills in crystallography. Previously, all structures were updated to contain an editorial comment that was visible in WebCSD. With this release this comment will now be visible on implicated structures in our desktop software.
Since being made aware of the pre-print, all implicated publishers have been contacted. We are aware of 125 publications that have been retracted as the result of investigations by the publishers. Therefore, 209 of the implicated structures have now been retracted from the CSD. The existing editorial comment on a further 39 structures has been updated to reflect where publishers have investigated and confirmed no issues have been identified (in agreement with CCDC integrity investigations).
We will continue to collaborate with publishers on the remaining structures following COPE guidelines and extend these new integrity checks out more widely in the CSD. More information can be found here in our FAQ on retracted datasets.
Next Steps
Tags
Cheminformatics (8)
CSD (140)
CSD Database (40)
CSD System (49)