Insights into Application Usage
Using data driven insights to inform the future of the CSD
With the Cambridge Structural Database (CSD) reaching a million structures earlier this year, there is now, more than ever, the opportunity to harness the power of this data through effective visualisation, analysis and extraction.
To help maximise the value of this data for users, we want to ensure that here at CCDC we focus our resources on delivering software functionality that our users really value. However, despite the CSD being used in almost every chemistry department in the world, and within many pharmaceutical and chemical companies to drive drug discovery projects and materials development, we've had limited visibility on the intensity of demand for individual tools within our software suites. Therefore, to help us make better data-driven decisions to inform the direction of our software, we would like to record some basic, anonymous diagnostic data on the user frequency of CSD components across our software.
As part of our upcoming December release, we've implemented an entirely opt-in Product Telemetry system in our software which is able to capture information about which components have been used and on what kind of operating system.
This data is anonymous, so we don't capture information such as user names, IP addresses, site information or e-mail addresses, and we don't analyse what the user is doing, only which software component has been used.
As mentioned previously, our Product Telemetry system is also entirely opt-in, so you have complete control over whether you choose to send us back this telemetry information or not.
Our Product Telemetry system was first introduced into the portfolio in the 2019.2 CSD Release, which was made available in May 2019, but the system is further extended in the 2020.0 CSD Release to allow easier opt-in at the point of installation, or the first use of the software, as well as allowing users to volunteer what type of user they identify as (such as academic or industrial).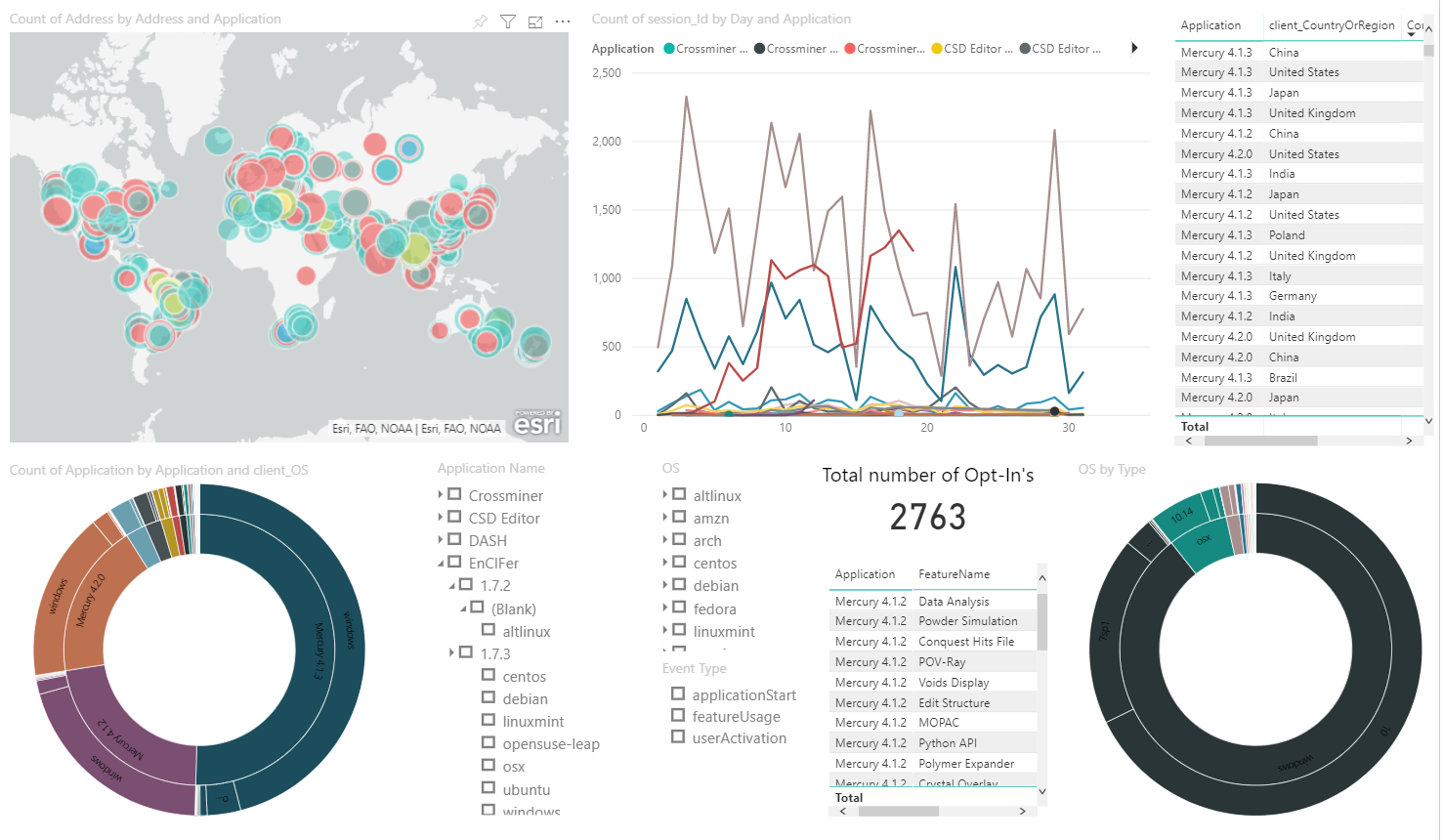 This information is already helping us to better understand our breakdown of users across different operating systems, the popularity of our various product components, and our geographical spread for each of the products. More details about how this works, including what kind of information is captured, can be found on the CCDC website under Product Telemetry.
We hope you feel comfortable choosing to opt in by clicking 'Yes'. A range of common questions are addressed in our FAQs on Product Telemetry, but if you have any further comments or concerns, please don't hesitate to contact us at