H-bond Coordination Quick-View
Quick and easy hydrogen-bond likelihood analysis
We are excited to announce that we will be launching H-bond Coordination Quick-View in Mercury as part of our upcoming 2020.0 release in December! This latest development will enable quick and easy hydrogen-bond likelihood analysis using coordination numbers for the observed structure.
The H-bond Coordination Quick-View feature will enable users to quickly assess the likelihood of hydrogen-bonding behaviour purely on coordination numbers for the loaded model. Calculated likelihoods are displayed for allowed coordination numbers for each donor and acceptor observed in the current structure, and are computed using CSD-derived models.
The coordination numbers for each atom are highlighted based on their likelihood.  Green highlighting indicates a maximum likelihood is observed whilst red highlighting indicates there is a more likely alternative coordination number for that atom.
Results can be saved by hovering over the table and copy-and-pasting into your preferred text editor.  Alternatively you can save the coordination likelihood in HTML format.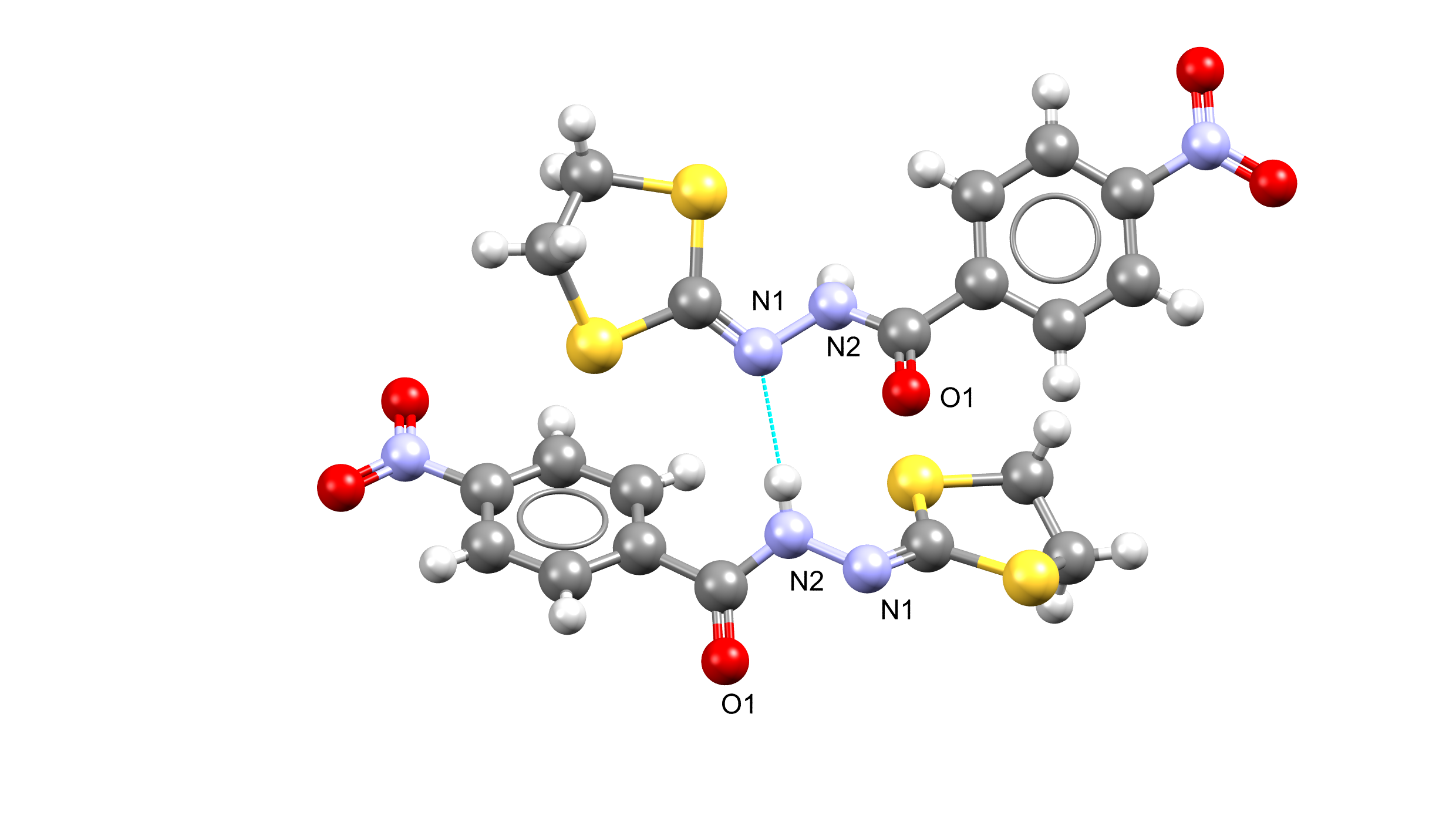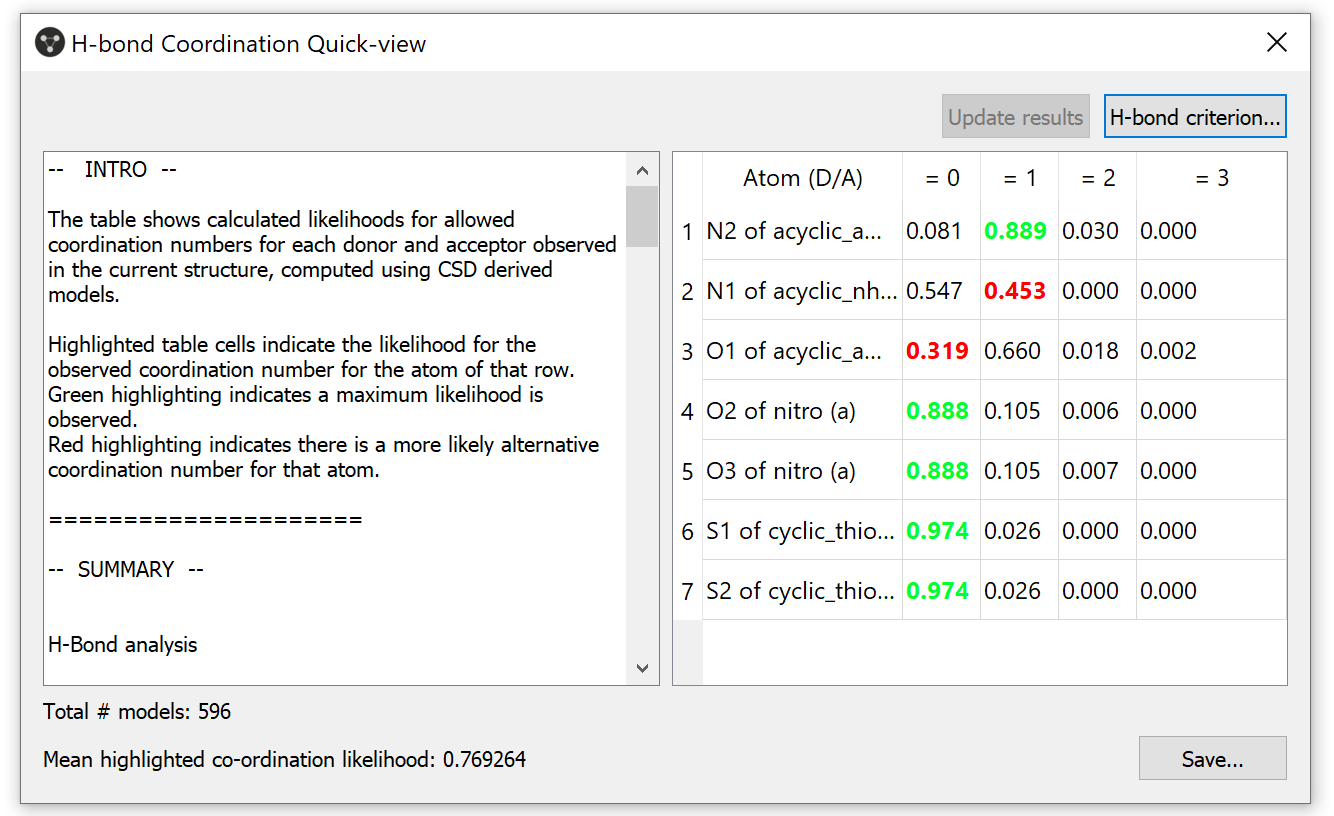 H-bond Coordination Quick-View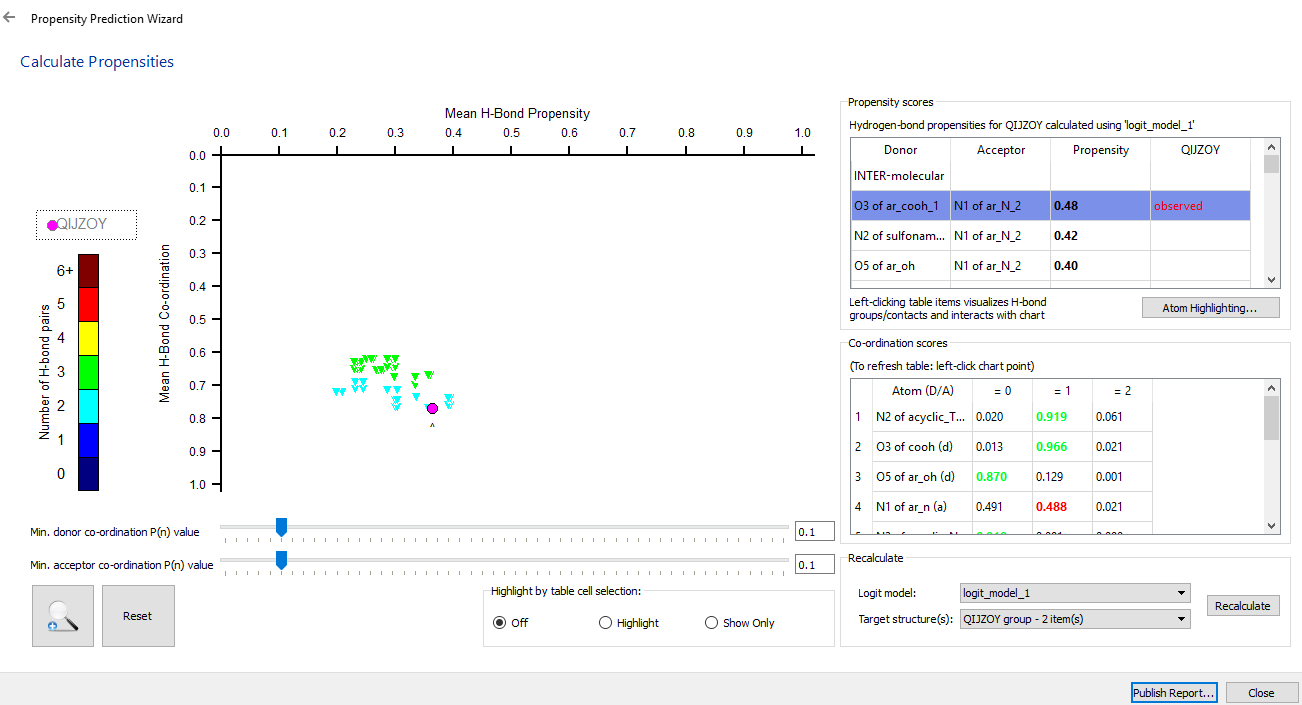 Hydrogen Bond Propensity (HBP) Chart
A new enhancement of the Hydrogen Bond Propensity (HBP) chart is also now on its way. The display of the points on the chart is now colour based which allows you to quickly distinguish between numbers of different hydrogen bond pairs.
if you would like any more information about the H-bond Coordination Quick-View tool, please don't hesitate to get in touch, email us at .
Upcoming webinar
Be the first to see what else is coming up in our December 2020.0 release! Register for our upcoming webinar on Thursday 21st November.