Greater structural insight and clearer visualization for metal-organic structures
We are excited to announce the addition of a polyhedral display style to our Mercury software!
Mercury offers a comprehensive range of tools for 3D structure visualisation, the exploration of crystal packing and the statistical analysis of CSD search data, providing an extensive array of options to aid the investigation and analysis of crystal structures.
This latest addition offers users of the Mercury software a simple, intuitive option to visualise metal-organic structures using polyhedral representations for the metal-organic coordination centres.
The polyhedral display style can be customised to choose exactly which elements to treat as possible polyhedron centres and which to treat as polyhedron corners. Users can also choose whether to show polyhedral edges and control the opacity of the polyhedra. This flexibility allows users to carefully tailor the display to produce exactly the impactful graphic that is needed.
The inclusion of a polyhedral display style, partnered with Mercury's structure exploration features and high-resolution image output using POV-Ray, make generating high-quality graphics for metal-organic structures effortless.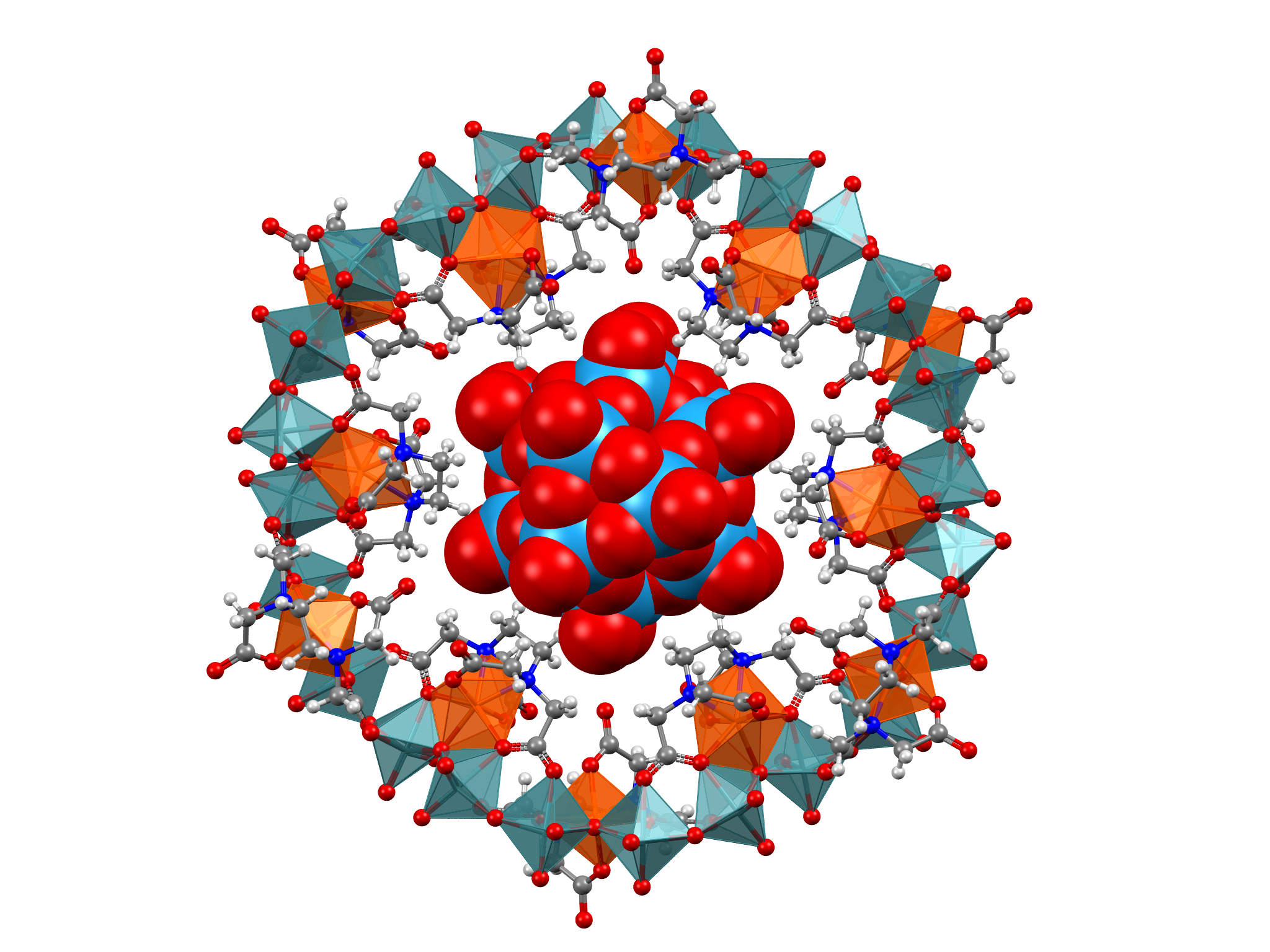 Refcode ASETEZ, an iron-molybdenum inorganic ring (shown with orange and blue polyhedra, respectively)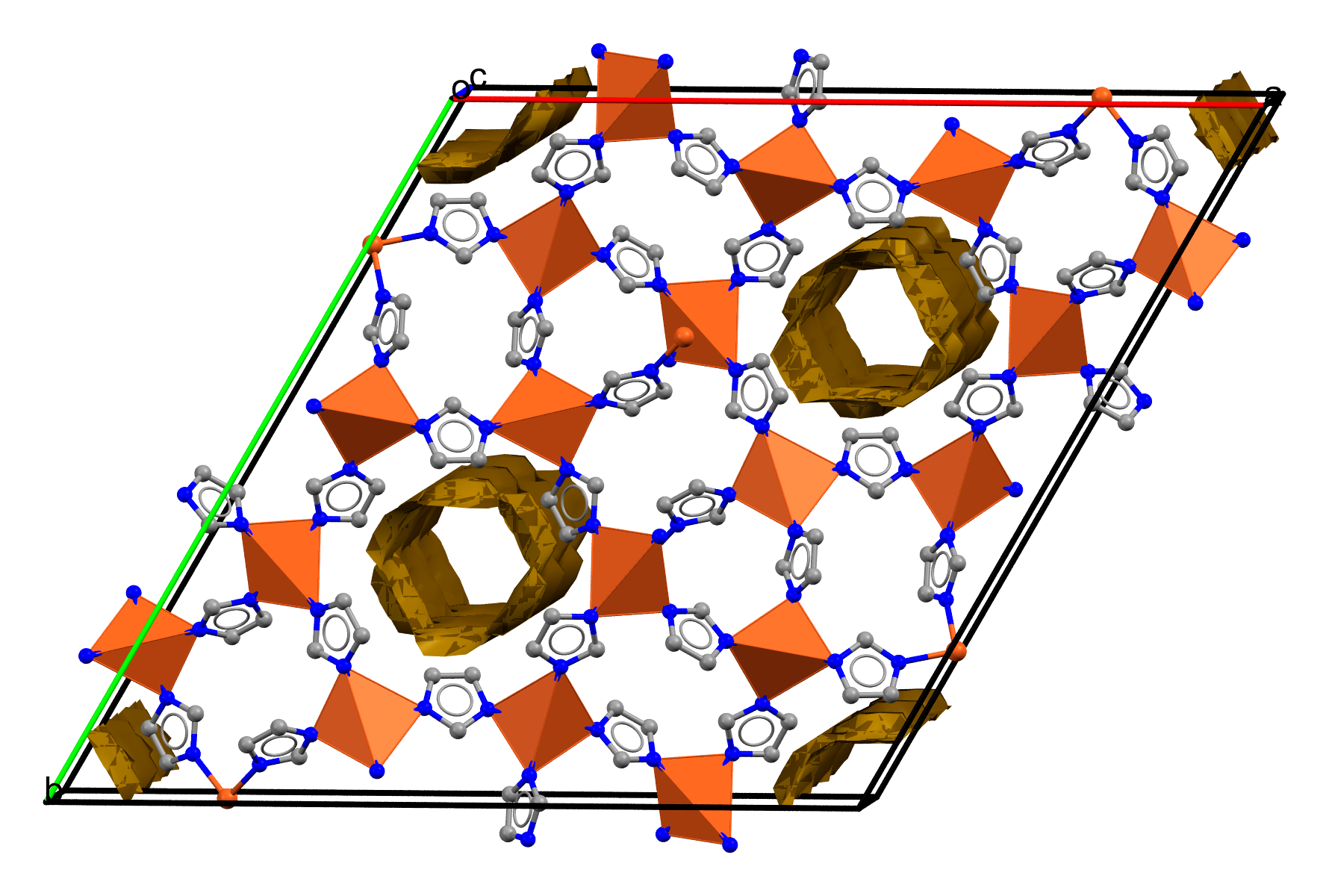 Refcode CUIMDZ01, a polymorph of a copper zeolitic imidazolate framework (often called a 'ZIF') that shows the copper polyhedra and channel structure of the void space
The CSD currently contains just under one million structures, and metal-organics constitute more than half of the data, with the percentage of metal-organics having risen steadily over the years from around 40% in the 1970s to over 57% now. We've therefore recognised the need for further investment in software features targeted towards this area of the CSD.
The CCDC's product development roadmap is fed by our users' feedback and questions.  Using our strong relationships and commitment to our user base we are able to continue to build more efficient and consistent search capability, search analysis, and high-quality visualisation tools. This latest release is just one in an exciting development plan for 2019 so keep an eye out for the next update!