CSP Blind Test Structure Reveal-Target XXXI
Here we reveal the 2D chemical structure of target compound XXXI, some surprising facts about agrochemicals, and how this Blind Test challenge tests CSP methods.

Revealing the target compound structures
For the first time since the initial CSP Blind Test in 1999, we are releasing the 2D chemical structures of the target compounds to the public through our website and social media platforms. We hope that this will showcase to the wider community the types of systems that CSP methods are applicable to, but more importantly, expose the challenges that CSP currently faces in terms of both computational hardware limitations (due to molecular size) and chemical complexity, and encourage wider participation for finding suitable solutions.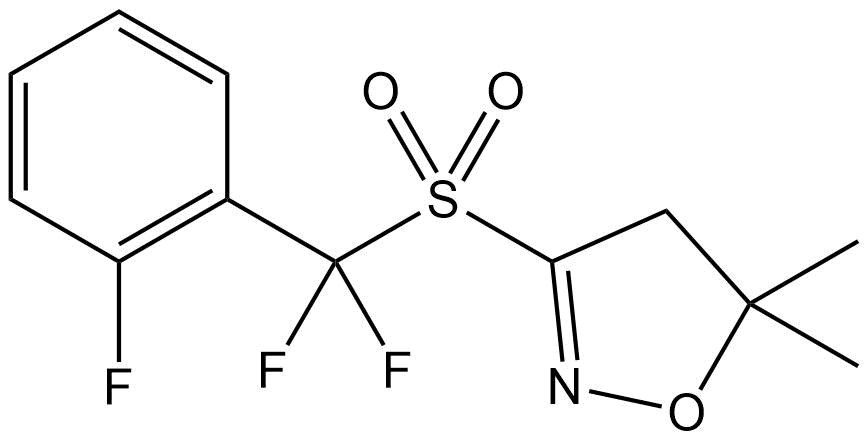 Target compound XXXI is an anhydrous, polymorphic, agrochemical compound.
---
Agrochemicals – did you know…?
Comprised of insecticides, fungicides, fertilisers, and herbicides (among many other agricultural chemicals), agrochemicals not only share development and risk management processes with pharmaceutical compounds, but also have some crossover in applications with several pesticides reported to act against certain diseases (some of the reasons leading to the defined 'pharma-agrochem' category in the Blind Test). For example, glyphosate, the main chemical component of the popular weed-killer known commercially as 'Roundup' has been shown to act against Malaria.[1,2]
---
The challenge
This target compound is included in the 'Pharma-agrochem' category, aimed at testing the capabilities of CSP to accurately describe pharmaceutical or agrochemical-type systems.
For this target, participants are asked to submit a landscape of up to 1500 predicted structures in which the CCDC will analyse whether the experimentally observed form(s) are predicted.
Participants will also be given a prepared list of 100 structures, one or more of which represent the experimentally observed form(s), and asked to rank the list using their own method in order of relative stability. The CCDC will analyse whether the experimentally observed form(s) are ranked within the most stable of the submitted list.
---
How does this test CSP methods?
Target XXXI may not be the largest or most flexible system featured in the 7th CSP Blind Test, but it will still prove a challenge for computational hardware. You could argue that, when comparing the complexity of this system with those in the previous (6th) CSP Blind Test, this system does not provide an increase in complexity. One of the objectives of the CSP Blind Test initiative is to encourage development of new CSP methods, and so this system provides a more 'manageable' challenge for those CSP methods that are new and under development, or participants who may not have access to the most powerful HPC clusters.
---
What's next?
Participants will be submitting their results before the submission deadlines (27th October 2021 for submission 1, 31st May 2022 for submission 2). Since the full results won't be publicised until after the final deadline, we've got a long wait ahead to find out how CSP methods handle this challenge. In the meantime, be sure to follow our next blogs where we reveal more of the 7th CSP Blind Test target compounds which introduce new challenges, and new chemistry to the test!
Missed out on previous CSP Blind Test updates? Take a look at the other revealed target compounds featured in the current Blind Test, or read through the rules and entry information to see what challenges have been set for participants.
---
References:
[1] Roberts, Fiona, et al. "Evidence for the shikimate pathway in apicomplexan parasites." Nature 393.6687 (1998): 801-805.
[2] Roberts, Craig W., et al. "The shikimate pathway and its branches in apicomplexan parasites." The Journal of infectious diseases 185.Supplement_1 (2002): S25-S36.