A new year brings greater accessibility
Collaborations with publishers help simplify deposition processes for authors, ensure structural data is freely accessible immediately at the point of publication and help increase integrity and quality of structural data for journal readers and CSD users. These workflows also support our continued efforts to increase our adoption of the FAIR Guiding Principles to ensure the data we hold is as findable, accessible, interoperable and re-useable as possible. To this end we have already established partnerships with all the major publishers of structural data and our new workflow with JACS follows on from new workflows with the JOC (another ACS Publications journals) and Hindawi last year which are the latest additions to a portfolio of established publisher collaborations.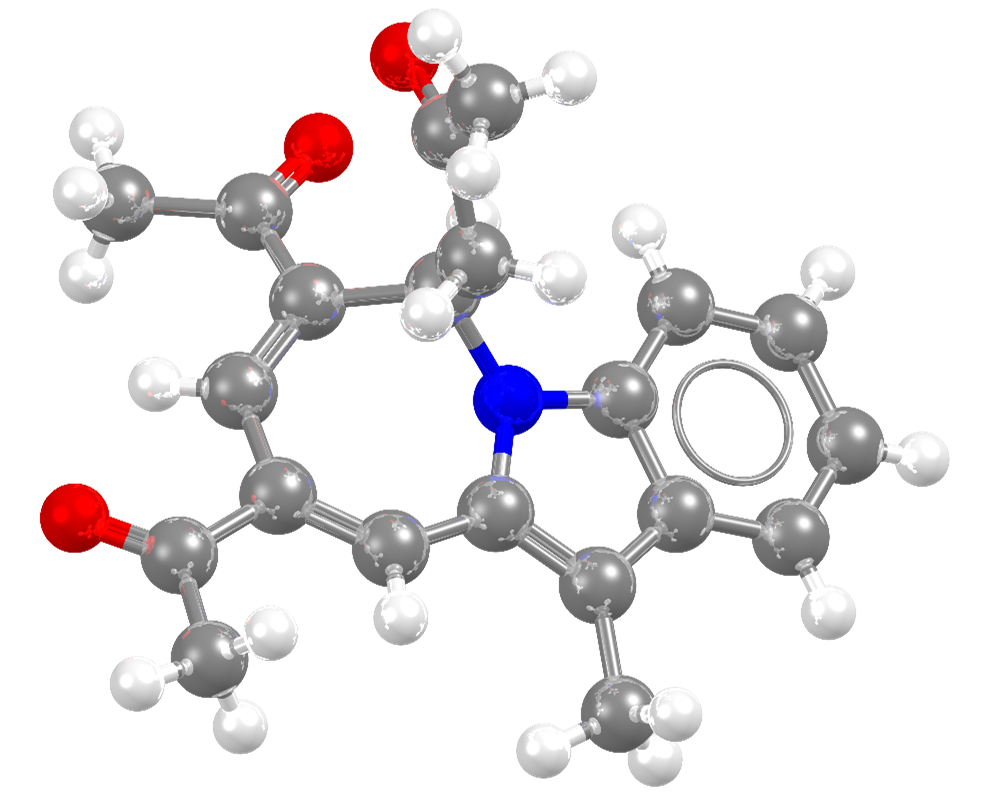 CSD Refcode XOPCAJ (DOI 10.5517/ccdc.csd.cc20vdhs) published in JACS in 2019 and the millionth structure added to the CSD
The workflows and partnerships we have with publishers enable us to provide a single place for the deposition of chemical structural data through our joint deposition service with FIZ Karlsruhe. This deposition process allows researchers to check the validity and integrity of their data pre-publication and provides them with the opportunity to improve and enhance their data if appropriate. Journal editors and peer reviewers can also easily access and assess data pre-publication and, if required, depositors can revise data prior to publication. Once articles are published, readers can access and visualise the data immediately through our free Access Structures service and there are links from the publication to the dataset and vice-versa.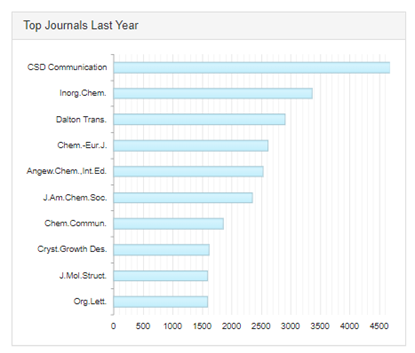 Chart showing JACS 6th in the journals ranked by number of associated CSD structures published in 2020
JACS is an important and significant journal at the CCDC so extending our workflow to JACS is an exciting development for us and we hope you will enjoy the many benefits this launch brings. In 2019 the millionth structure added to the CSD was published in JACS, and the journal was the 6th most prolific journal for CSD structures in 2020 and the 4th most prolific over all time. We look forward to extending our collaboration with ACS Publications further in 2021 and we hope you will enjoy the new links between JACS and the CSD that this launch brings.
Tags
CSD (132)
CSD Communications (20)