CSD Heroes: A huge thank you to Seik Weng Ng
In the year that the CSD hit one million structures we wanted to highlight and thank some of the most prolific contributors to the database. The first person in this series we would like to recognise is Seik Weng Ng. He is currently 10th in our annual CSD author statistics and so we wanted to thank him for his contribution by doing what we do best – exploring the CSD!
About Seik Weng Ng
Seik Weng Ng, FASc received his PhD from Oklahoma University in 1983 and then worked at the University of Malaya, Malaysia from 1984 to 2015. Initially, he worked on his own organometallic compounds and later, he collaborated with researchers in China and elsewhere.
His amazing contribution to the CSD
Seik Weng Ng is currently 10th in our annual list of most prolific authors in the CSD and has shared over 2,000 entries. One of his first structures in the CSD, published in 1982 (CSD Entry: BENFOP) is shown below. Seik Weng Ng has publications covering at least 74 different journals with over 1,600 different co-authors. He has published 29 CSD Communications between 2002 and 2013. In 2010, Seik Weng Ng published an impressive 299 structures.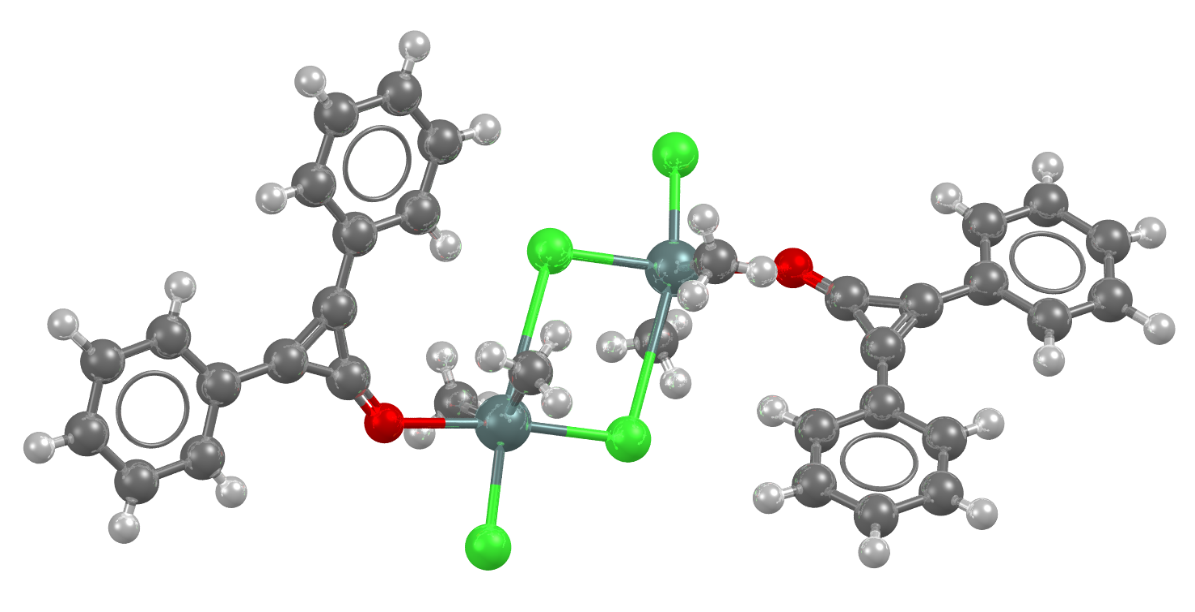 One of Seik Weng Ng's first structures in the CSD – CSD entry BENFOP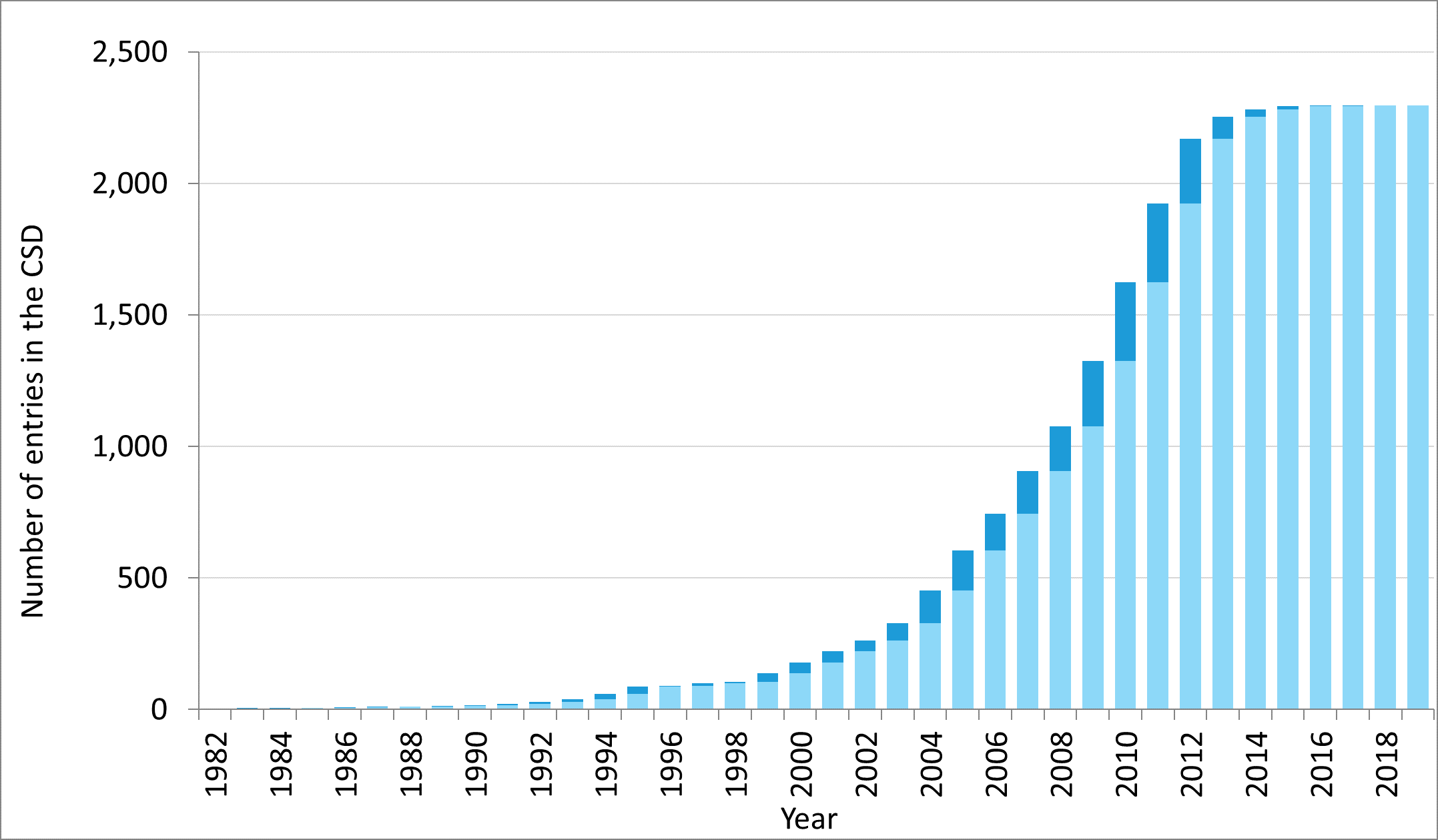 A graph showing the growth of Seik Weng Ng's entries in the CSD with new additions that year shown in darker blue
Seik Weng Ng's structures include 68 different element types, 148,299 atomic coordinates, and cover 74 different space groups. His structure with the most atomic coordinates (471), CSD Entry: ASAYOI was published in 2004 is shown below.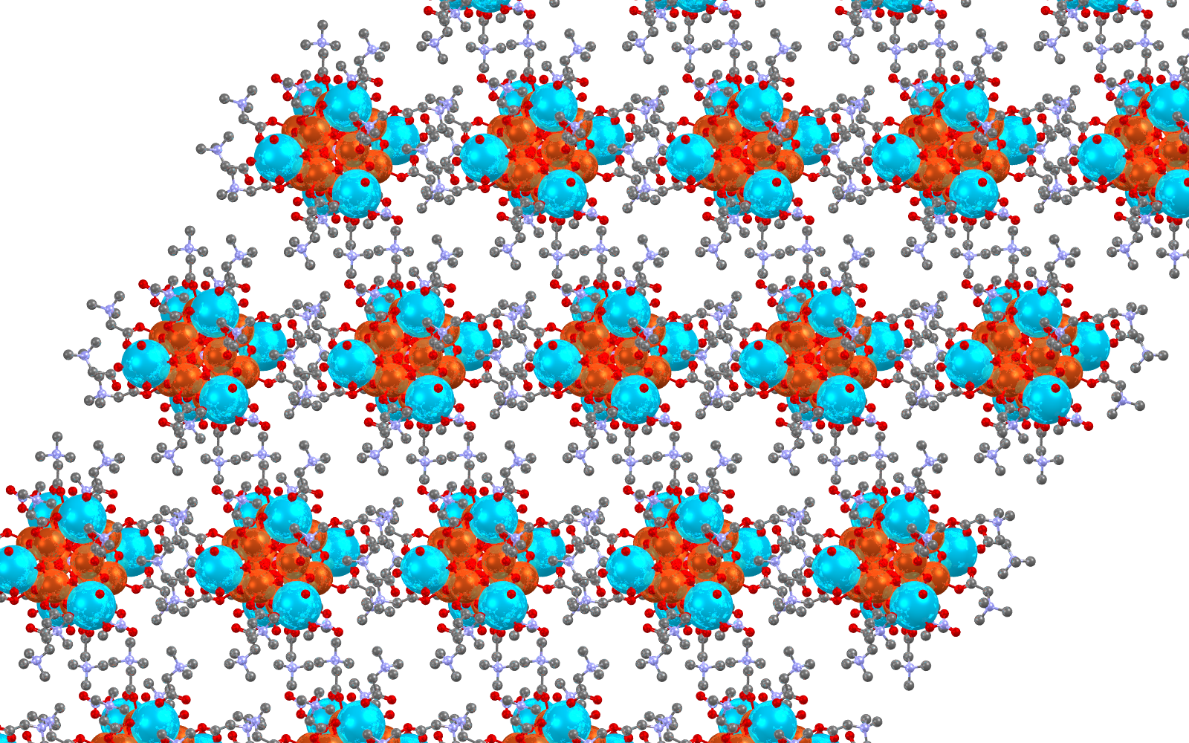 A structure with 471 atomic coordinates – CSD Entry: ASAYOI
Seik Weng Ng's structures have a fairly even spread between the organic and metal-organic disciplines with 45% (1,044 entries) being organic and 55% (1,252 entries) being metal-organic. His structures have an average R-factor of 4.38 and 25% of his structures have modelled disorder.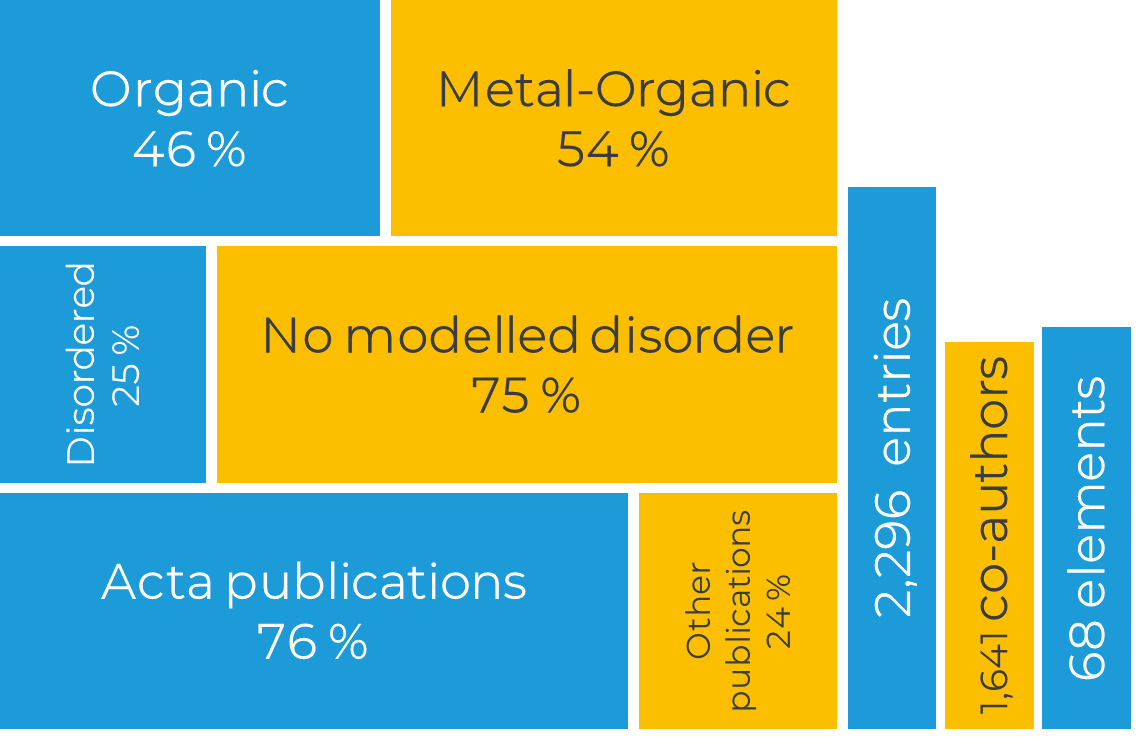 Infographic showing a breakdown of Seik Weng Ng's structures
Each structure is valuable individually and collectively they contain a wealth of data that can be used by scientists worldwide. Thank you, Seik Weng Ng, for all your efforts and for all your wonderful structures!
Get involved
This is the first blog in our CSD heroes series featuring the most prolific authors in the CSD which highlight some statistics and structures to celebrate their achievements and thank them for their phenomenal contribution. If you would like to share stories about these crystallographers, some of their fascinating structures or tell us about your heroes of the CSD you can tweet us on @ccdc_cambridge.
Want to receive more content and news like this? Subscribe to our mailing list to receive the latest content, free resources, news, events and more.