November 2022 CSD Data Update
We are pleased to announce the November 2022 data update of the Cambridge Structural Database (CSD) is now available. This update brings 8,256 new experimentally determined structures (8,638 new entries).
What is in the November 2022 CSD data update?
What will you discover among these fresh scientific discoveries and expertly curated data? Dive in to explore our newest additions to the database, which add to the collective knowledge of the CSD and give a range of insights into a variety of different subject areas. To get you started with the new release, we've selected a few highlights from this data update.
Just over half of the new entries are organic molecules (4,346 entries), ranging from small molecules with interesting physical properties to naturally sourced bio-active molecules.
Langton and co-workers have reported a range of functionalised azobenzenes photoswitches in Chemical Science, systematically investigating the effect of incorporating chalcogen and halogen groups into the phenyl ring (CCDC 2196083 – 2196092).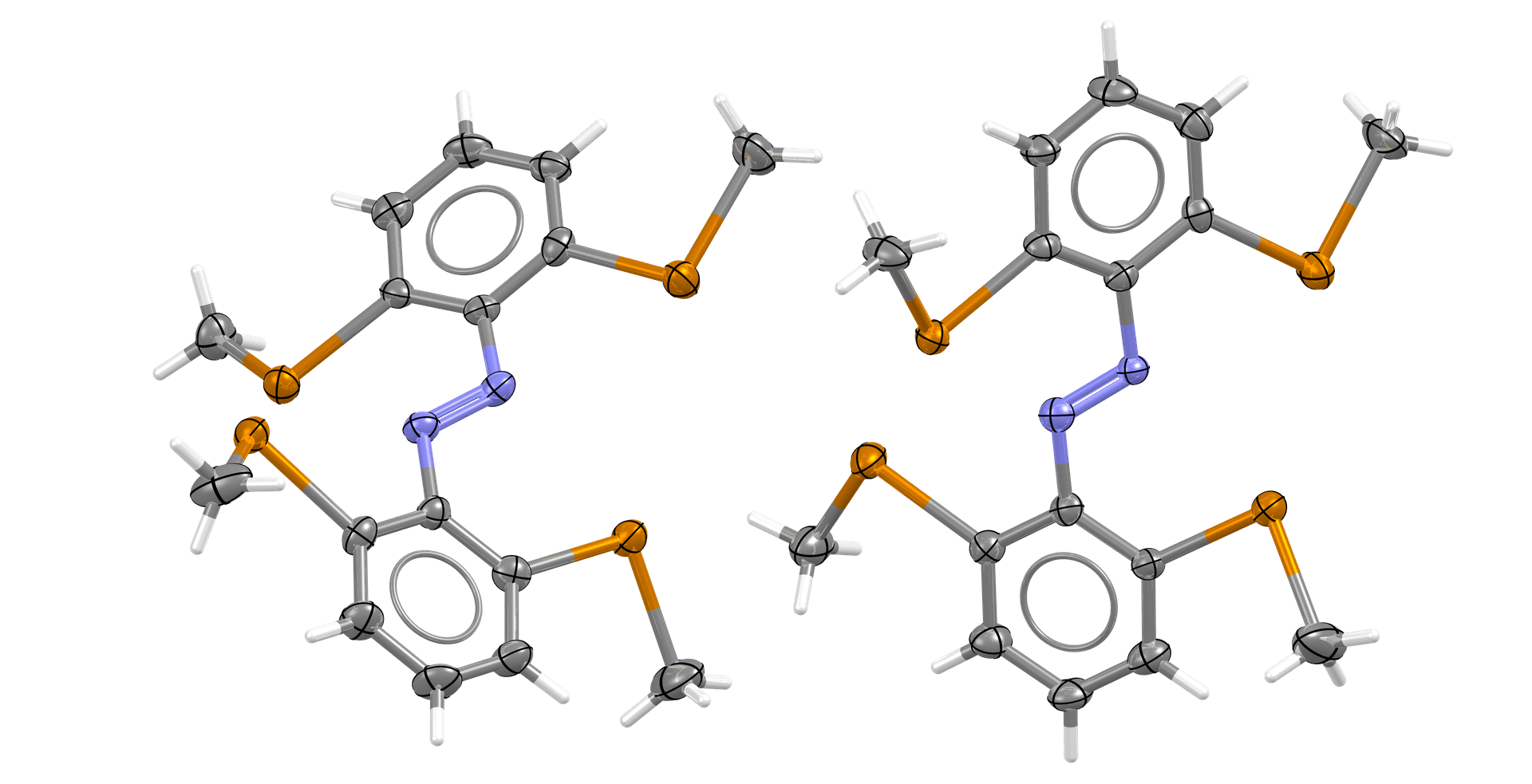 CSD Entry TETSIY, methyltellanyl functionalised azobenzene molecules.
This update also includes a structure that is out of this world. Researchers publishing in ACS Earth and Space Chemistry have performed a series of powder X-ray diffraction experiments on 1,3-butadiene between 85 – 165 K to assist investigations into the surface of Saturn's largest moon, Titan.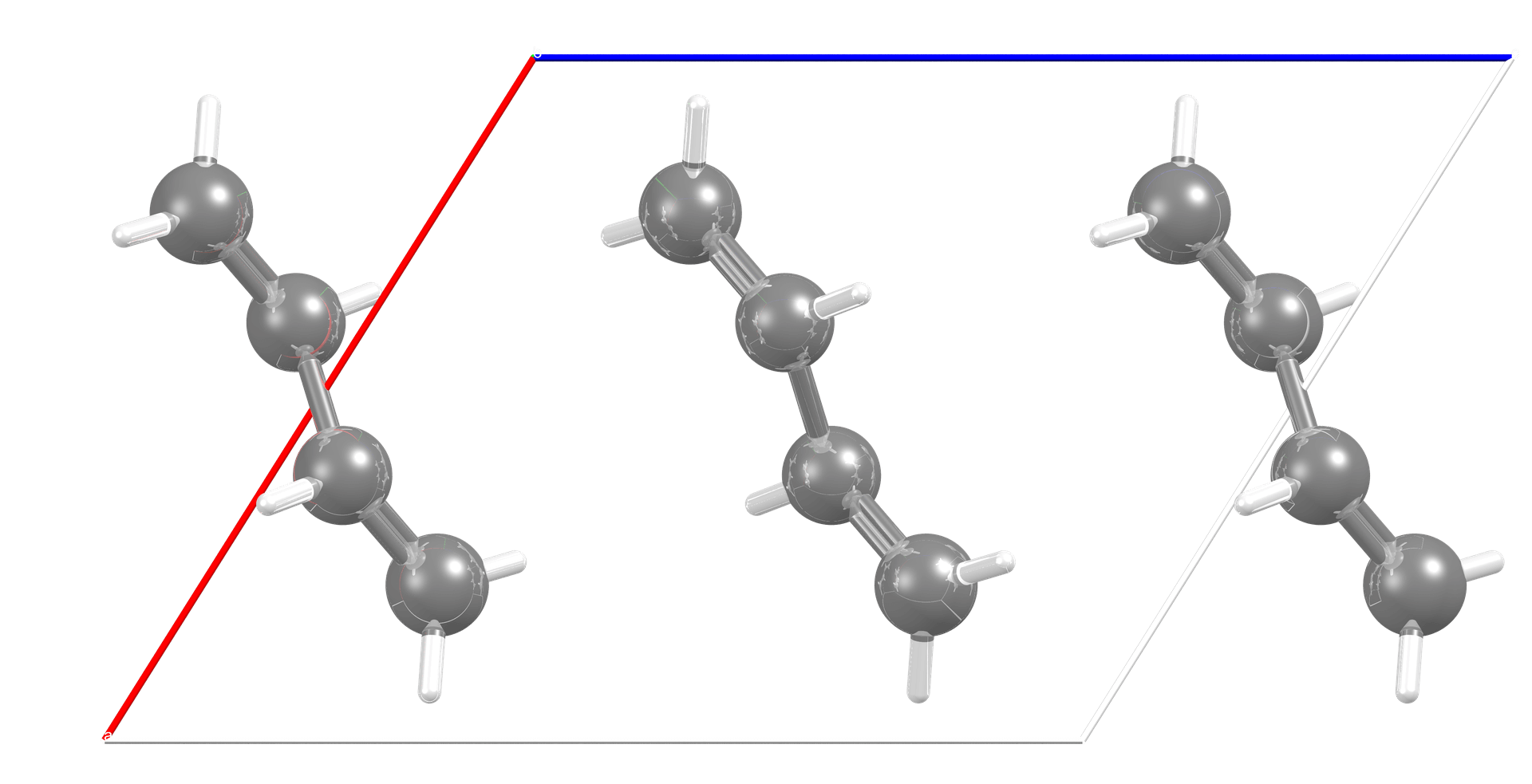 CSD Entry ZZZUPG01, unit cell of 1,3-butadiene.
The remaining 4,200+ structures in this update are metal-organic, covering the landscape from discrete metal complexes to polymeric metal organic frameworks.
From the Journal of the American Chemical Society, researchers have demonstrated the preparation and reactivity of an unprecedented planar nickelaspiropentane structure. This complex facilitates H2 activation and was demonstrated as a hydrogenation catalyst, with intermediate and tetrahydride complexes also being isolated (CCDC 2189561 – 2189563).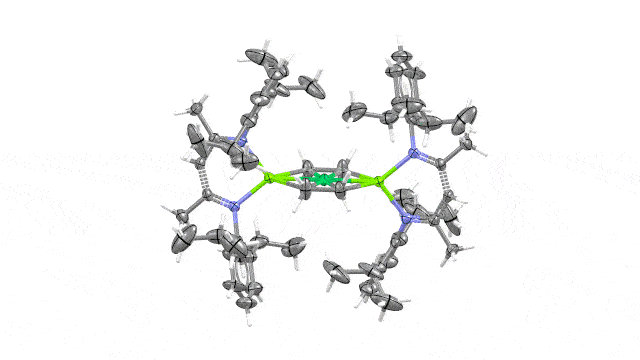 CSD Entry XETKOA, magnesium nickelaspiropentane complex
A series of new zeolitic imidazolate frameworks have recently been reported in Angewandte Chemie. Named ZIF-1001-1004, these frameworks are based upon benzotriazolate and benzimidazolate units with tetrahedral zinc(ii) units and a NPO type topology (CCDC 2125937 – 2125939, 2125943). The ability of these frameworks to selectively capture CO2 was demonstrated.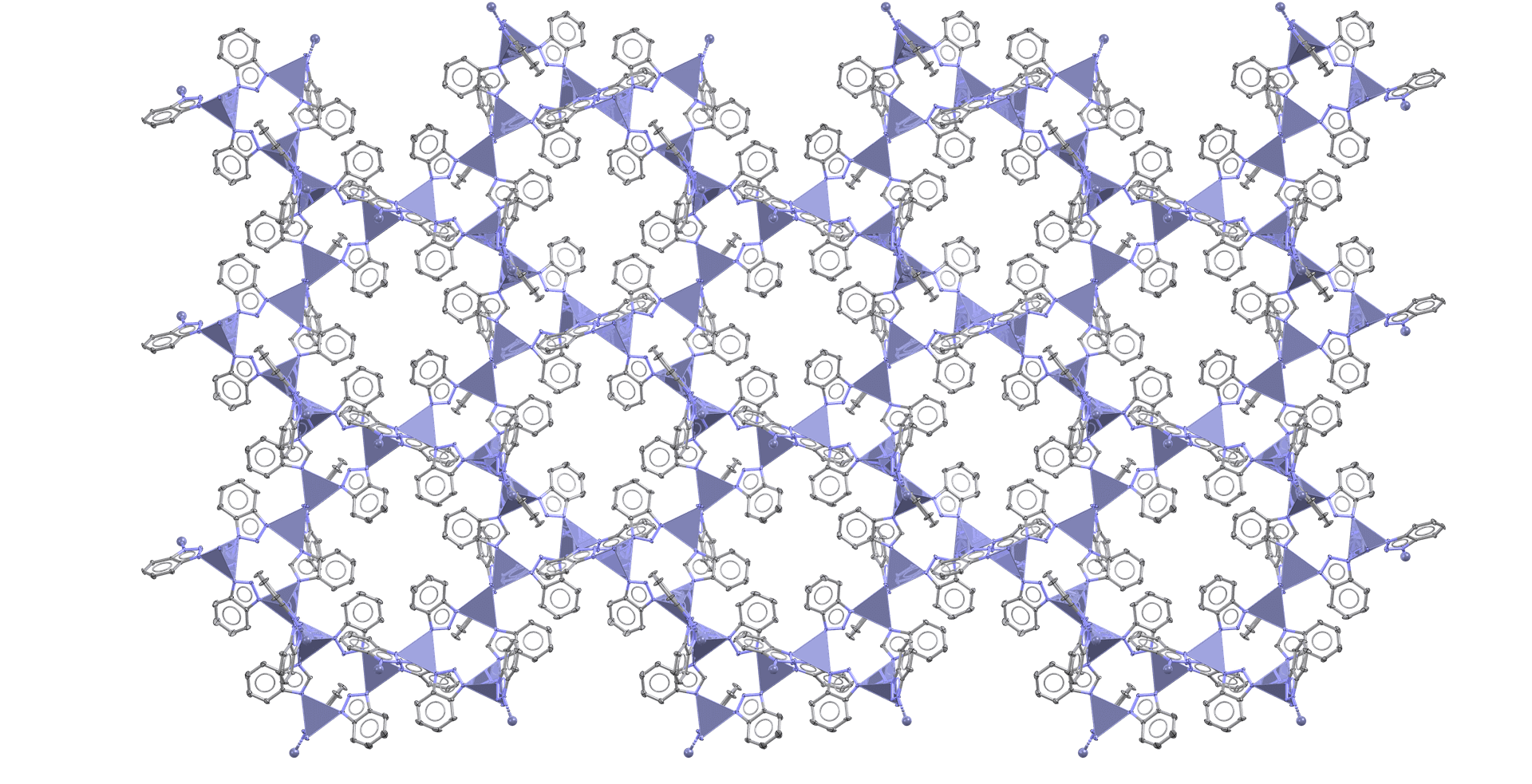 CSD Entry KEJCOV, ZIF-1001
This update also adds 842 new entries from CSD Communications, which represent crystal structure data which might not otherwise be disseminated to the community. Included in this update is an entry from Clegg and Harrington featuring a tri-manganese cluster.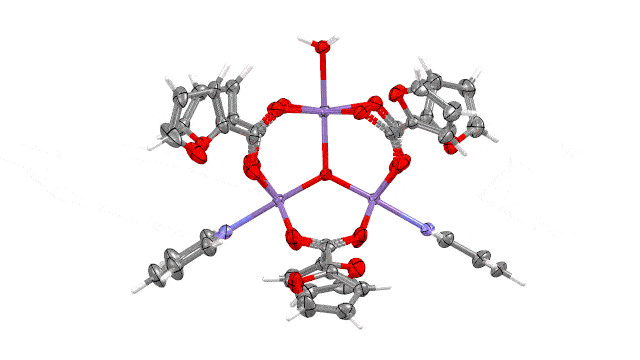 CSD Entry CEJYUP, CSD Communication entry
New subsets
In addition to providing the latest data this update also includes two new CSD subsets, created to help you gain further insights into your search results when dealing with disordered crystal structures.
The structures below are examples from the two subsets. The left-hand side shows the structure of the anti-HIV drug Abacavir (CSD entry MUBPAB) from the Minimal disorder subset. The structure is disordered, with additional methanol solvent not being located, however the molecule modelled in the entry does not show any positional disorder; in this case the crystallographic data could potentially be used for structural insights into the molecule.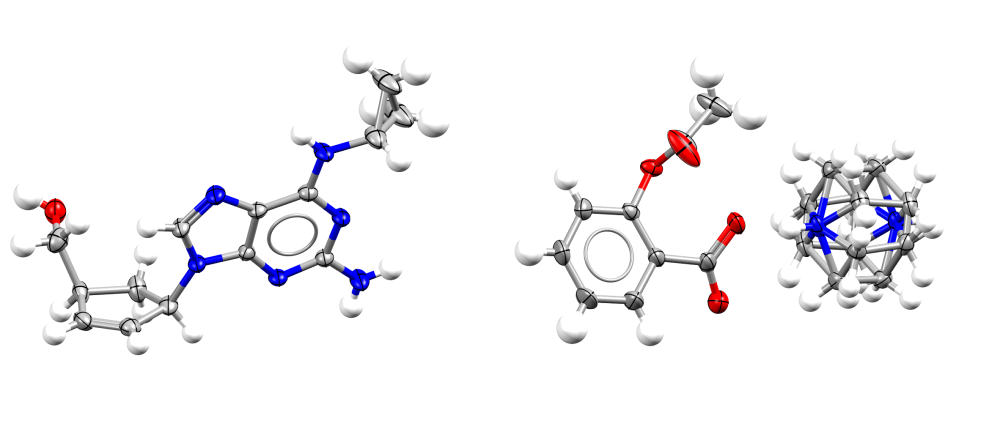 CSD entries MUBPAB (left) and NUKXOH (right) from the new disorder subsets
This structure can be contrasted with the right-hand side image of the DABCO-aspirin co-crystal (CSD entry NUKXOH). In this example, from the Significant disorder subset, the DABCO cation is disordered by symmetry, meaning any data derived from measurement of this cation is likely to give unusual results.
These subsets, used in addition to the existing filtering options available within ConQuest or the CSD Python API, will help you to extract the most useful information from your search results; we do hope you find them useful!
Installing the update
The CSD software suites have a built-in auto-update mechanism that makes updating the data and software easy and will also notify you if an update is available. To use this auto-update mechanism you need to have already installed the 2021.3 version of our software. More information is available in this FAQ.
If you would prefer to download and install an update manually or you are unable to run the auto-update mechanism through your computer, then all of our updates are also made available via the 'Data & Software Updates' section of our Downloads page and you can install them manually. If you are having problems installing the updates please see our FAQ for more details and other options.
Tags
CSD (132)
CSD Database (36)
CSD Subsets (8)
CSD-Core (19)
Data (20)
Data Update (11)