An international Affair – CCDC holds second Virtual User Group Meeting!
A few weeks ago we held our second virtual CCDC User Group meeting. While it was timed to best accommodate our community in the Pacific time zone, it was open to all.
Our two primary themes revolved around:
Innovation in science education, with an emphasis on the remote learning strategies due to Covid-19
Data sharing and collaboration in drug discovery and development, whether down the hall or across the world
The day saw:
>50 attendees from across the USA, Canada, Argentina, Brazil, Venezuela, Colombia, Venezuela, with dedicated souls from Spain, Poland and the UK!
Fantastic big-picture presentations from our keynote speakers Rommie Amaro (UCSD) and Katherine Kantardjieff (Cal State Monterey Bay)
Highly pertinent presentations on both tracks from Louise Dawe, Evan Feinberg, Huifen Chen, and David3 – David Goodsell, David Mobley and David Slochower
Unveiling of the new virtual Leader Board. Jeff Lengyel ran attendees names through the engine, declaring Louise Dawe the winner with 241,000 points – nearly 100K more than the rest of the pack!
Our conference app by Yapp offered fun and interactivity along the way with polls and instant messaging, as well as a platform for disseminating all necessary conference info before, during and after the event. It was accessible on mobile devices, as well as via a desktop browser.
All the available recordings and slides have been made available to the attendees.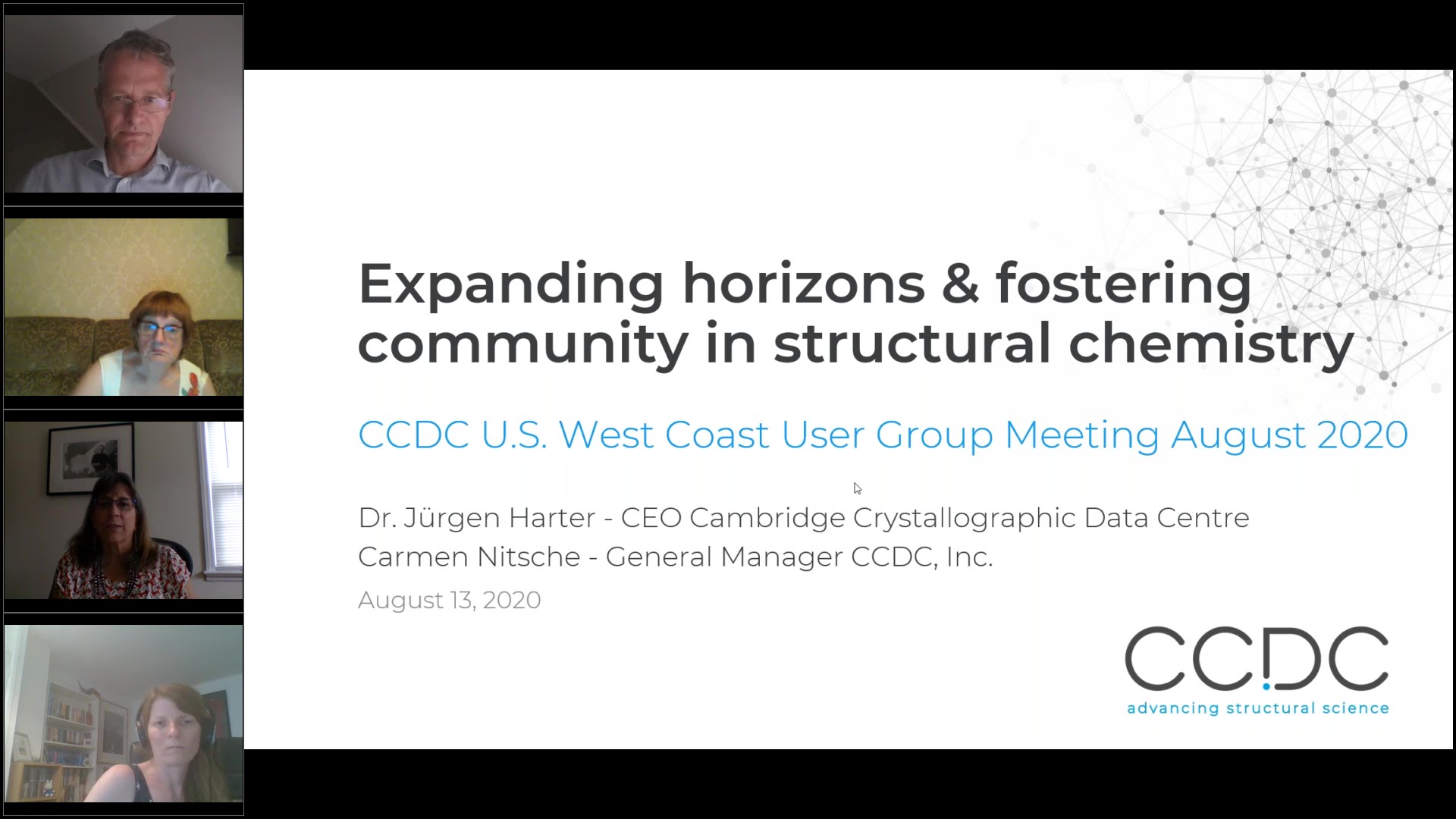 I would like to thank all of our attendees, who took time out of their busy schedules to share their insights and interests with us. I am also grateful to our UK colleagues who hung in there until midnight to help me and the whole US team out.
If you missed this, do not despair. The next CCDC UGM will be held in October, and you can already sign up here.
We hope everyone is well and we look forward to seeing you next time!