The #CSD3DPrint Contest is Back
We're happy to announce the start of our 4th Annual #CSD3DPrint Twitter contest. Just in time for the start of summer, our popular 3D printing contest kicks off again today. To participate, simply create a 3D printed model using Mercury and your 3D printer of choice. Snap a photo of the model and tweet it with the hashtag #CSD3DPrint.
Last year's winner, @Canageek posted this picture of his 3D model getting out of the lab for some much-needed downtime. For inspiration, check out the models from previous years' contests here: https://twitter.com/hashtag/CSD3Dprint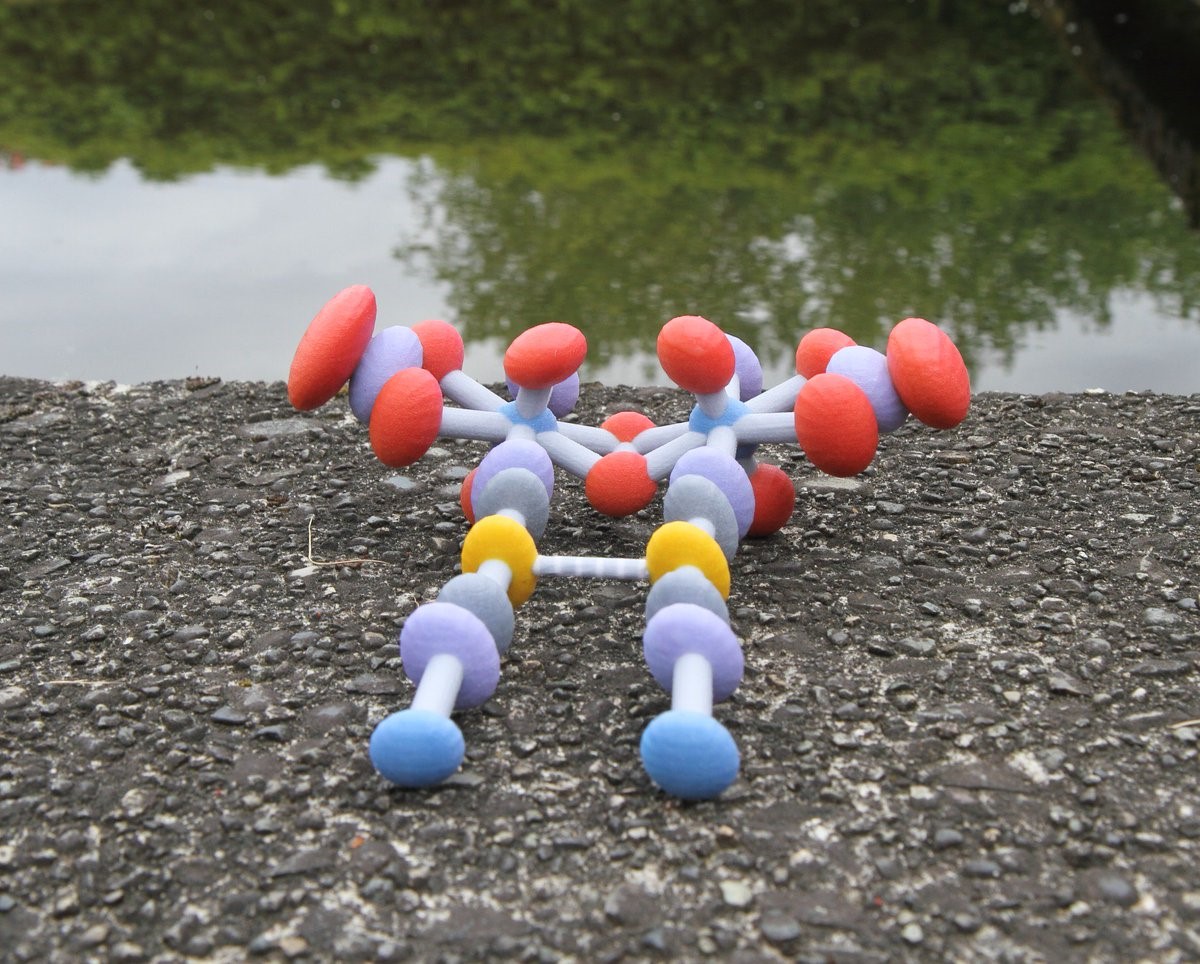 The 2017 winner, by @Canageek relaxing by the water.
Remember, the model must be yours, designed using Mercury, and can't be resubmitted from prior years. The winner will receive a $50 gift card from Shapeways.
Good luck – we can't wait to see all your great models!
The complete contest rules are as follows:
A successful tweeted entry must contain a picture of a 3D printed model of a crystal structure, designed using the program Mercury, as well as the hashtag #CSD3DPrint. The model really does need to be the property of the account owner who posts the tweet. The tweet can contain any other text, hashtags, mentions or links that the poster feels are appropriate.
Entries containing inappropriate language will not be considered.
Entries with no pictures, without the #CSD3DPrint hashtag, or with only links to other sites with pictures cannot be considered – so make sure you include it.
Tweets that are "lost" due to failure to include the hashtag or misspelling of the hashtag won't enter the competition – so make sure you include it correctly!
Only tweets posted before or on September 28th 2018 will enter the contest.
New stuff, please. Last year's entries will be spotted and won't win!
Judging will take place by a panel of the CCDC's expert structural chemists and the winner will be chosen by a complicated combination of the judgement of the panel and the number of engagements obtained by the entry tweets; (and once they've made up their collective mind, their decision is final).
The winner will be announced on or after October 8th through our social media channels, and will be contacted by the CCDC for address details in order to receive his/her prize.
The CCDC reserves the right to use pictures, images and text included in tweets with the #CSD3DPrint hashtag in our promotional materials in print, on-line and in presentations without further permission from the author or account owner of the tweet. We will cite and otherwise give credit to the owner of the account that generated the image, when appropriate in the context of the use.
The CCDC reserves the right to cancel the contest without warning and without compensation to individuals who have entered, but we don't expect this to happen.