August 2020.2 CSD Data Update
We are pleased to announce the August 2020 data update of the Cambridge Structural Database (CSD) is now available! This third data update of the year brings you an additional 12,269 new structures (12,694 new database entries) and increases the total size of the CSD to over 1,060,000 structures (1,080,000 entries), with 27,298 entries from journal articles published in 2020.
With the 2020.2 CSD Release including four new CSD Subsets which provide collected lists of drugs and pesticides structures within the database. The additional data of this update includes 199 entries that are also part of the CSD Drug subset, including the febuxostat piroxicam co-crystal published by Sheela Modani, Anilkumar Gunnam and co-workers with CSD refcode RUNSUR ( https://dx.doi.org/10.5517/ccdc.csd.cc23vjcw) shown below. This co-crystal of two active drugs shows improved physical properties over the individual pure drug crystals, having potential as a gout treatment.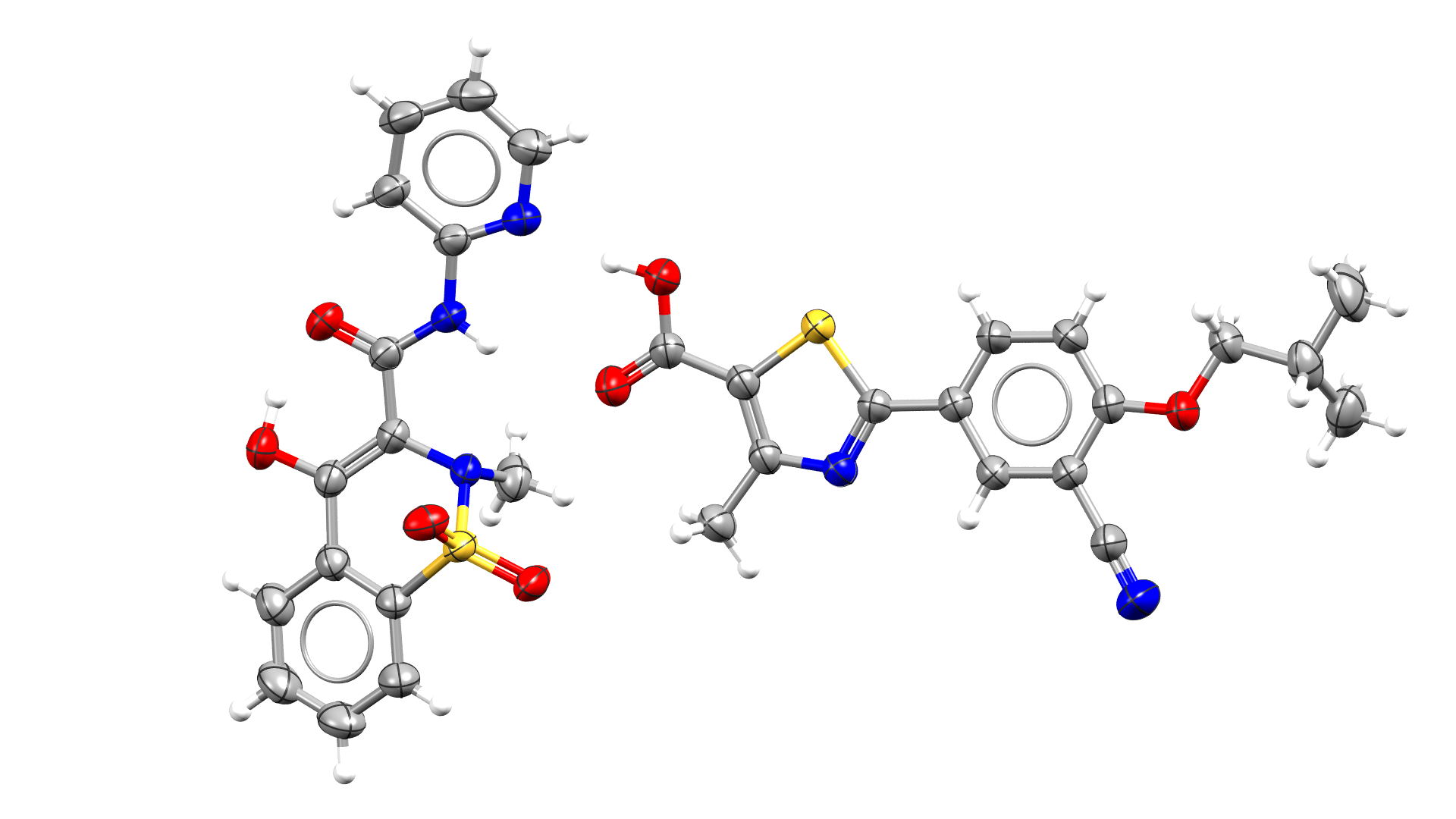 Image of CSD entry RUNSUR (https://dx.doi.org/10.5517/ccdc.csd.cc23vjcw)
As well as small molecules, the new release also contains almost 1,000 new MOF structures which expand the previously released MOF subsets. A newly released MOF structure is the Eu-framework with CSD refcode VUMQEC, https://dx.doi.org/10.5517/ccdc.csd.cc24pz94 shown below. The structure is one of a series of lanthanide frameworks given the codes JXNU-7 and JXNU-8 by Meng-Ye Xu, Qing-Yan Liu and co-workers from Jiangxi Normal University which show good proton conductive properties.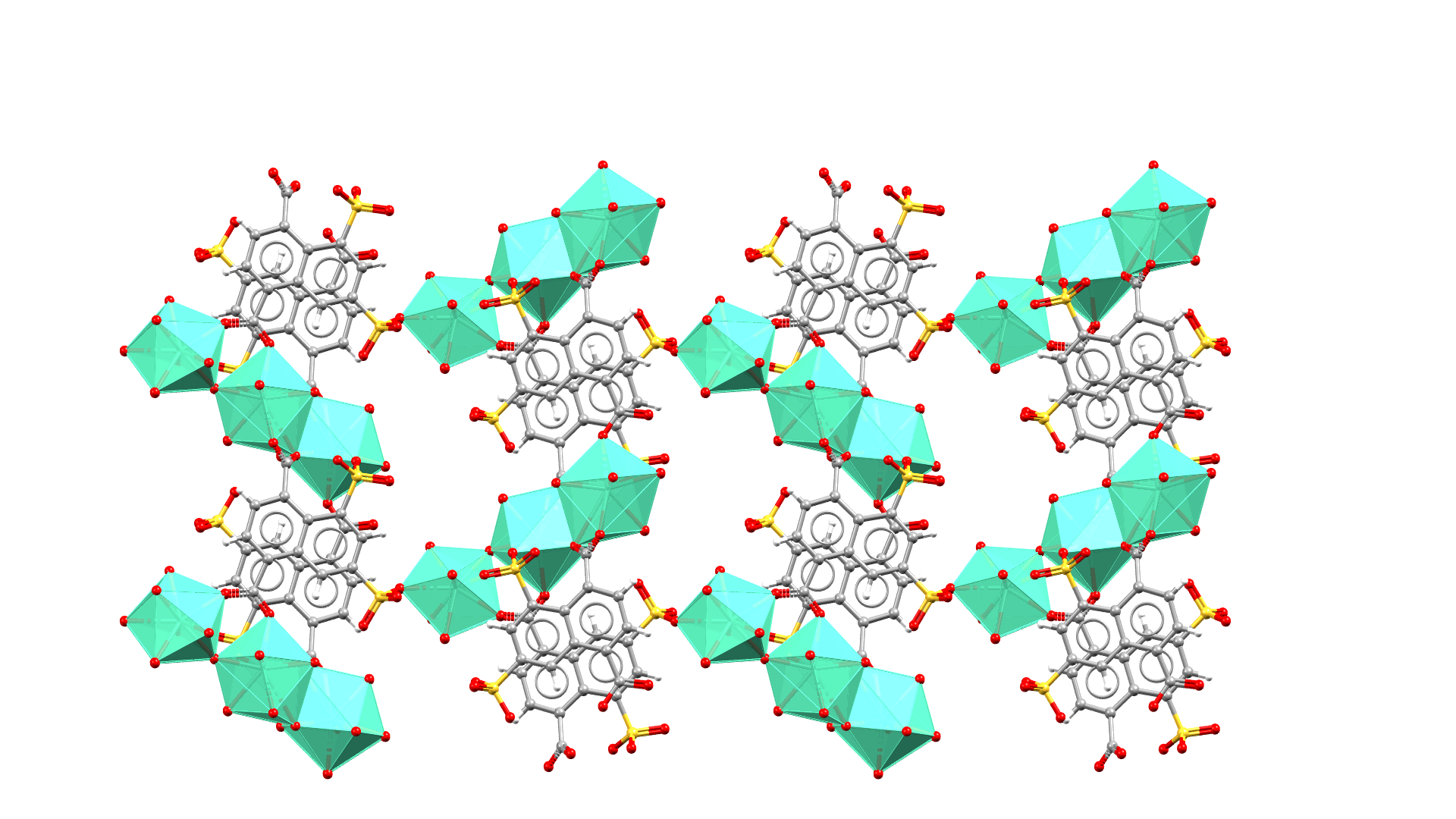 Image of CSD entry VUMQEC (https://dx.doi.org/10.5517/ccdc.csd.cc24pz94), solvent molecules omitted for clarity
One of the more unusual structures in the new data update is the macrocyclic structure NUSBAH (https://dx.doi.org/10.5517/ccdc.csd.cc252kvp) – a precursor to cyclo[18]carbon, a molecular carbon allotrope. The structure was published by Lorel M. Scriven, Kirsten E. Christensen and co-workers last month in a much-viewed article in the Journal of the American Chemical Society, and converted to the C18 ring by dehalogenation using atomic manipulation with atomic force microscopy.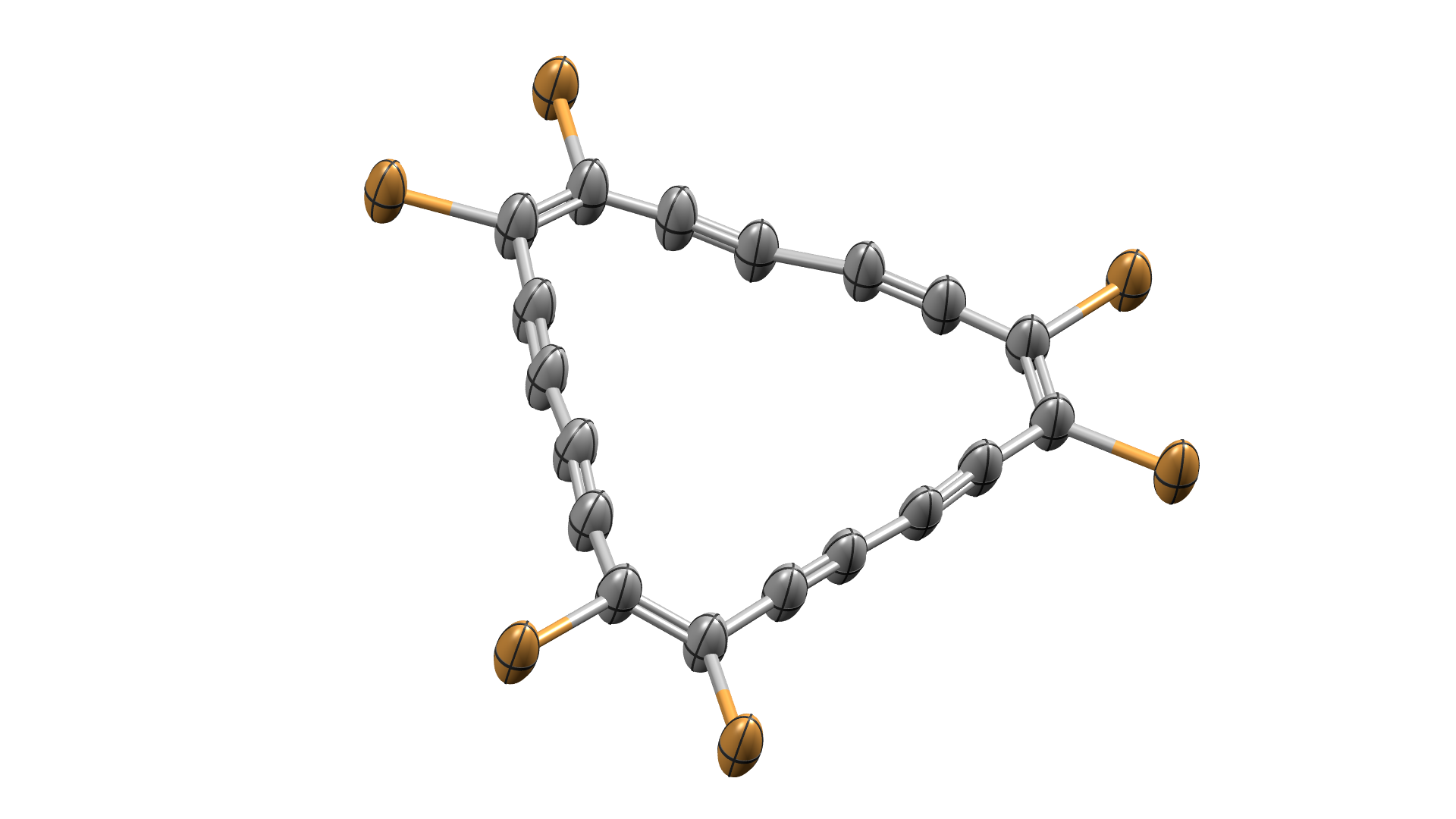 Image of the cyclo[18]carbon precursor CSD entry NUSBAH (https://dx.doi.org/10.5517/ccdc.csd.cc252kvp)
Installing the updates
The CSD software suites have a built-in auto-update mechanism that makes updating the data and software easy and will also notify you if an update is available. More information is available via our Support section.
If you would prefer to download and install an update manually or you are unable to run the auto-update mechanism through your computer, then all of our updates are also made available via the 'Data & Software Updates' section of our Downloads page and you can install them manually. If you are having problems installing the updates please see our FAQ for more details and other options.
Tags
CSD (132)
CSD Communications (20)
Data Update (11)
Release 2020.2 (3)