We are delighted to announce that the first data update of 2020 is now available to users. In the March 2020 data update there are 23,006 new entries and 22,089 new unique structures. This brings the total of the Cambridge Structural Database (CSD) to 1,057,180 entries and 1,038,250 unique structures.
In this recent update there's an impressive 2,633 new entries which are CSD Communications, out of a total of 33,614 CSD Communications in the whole database. If you'd like to learn more about depositing your data as a CSD Communication, please click here.
You might not know that we have electron diffraction data in the CSD too, in fact 57 entries in total, 12 of which are in our most recent data update. One of these structures is CSD Refcode KULTUJ, shown below. This structure was published by Xiaodong Zou & co-workers in J. Appl. Cryst. The crystal structure is an open-framework gallogermanate.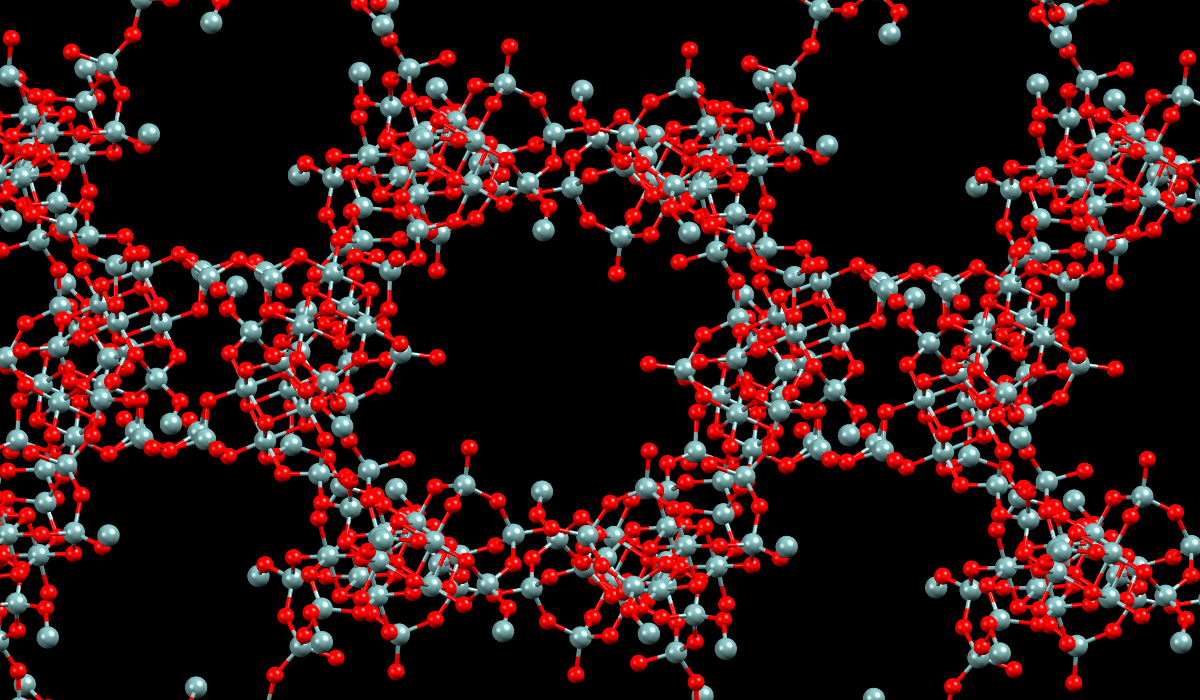 Image of packed structure of CSD Refcode: KULTUJ, with germanium atoms shown as green spheres and oxygen atoms shown as red spheres. Cations and solvent molecules have been omitted for clarity.
Another impressive structure in this latest update is CSD Refcode: JOZMIX (https://dx.doi.org/10.5517/ccdc.csd.cc2216v6), published by Bin Li, Banglin Chen & co-workers in J. Am. Chem. Soc. in 2020. This structure is a Hydrogen-bonded Organic Framework (HOF) that can separate ethane (C2H6) from ethylene (C2H4).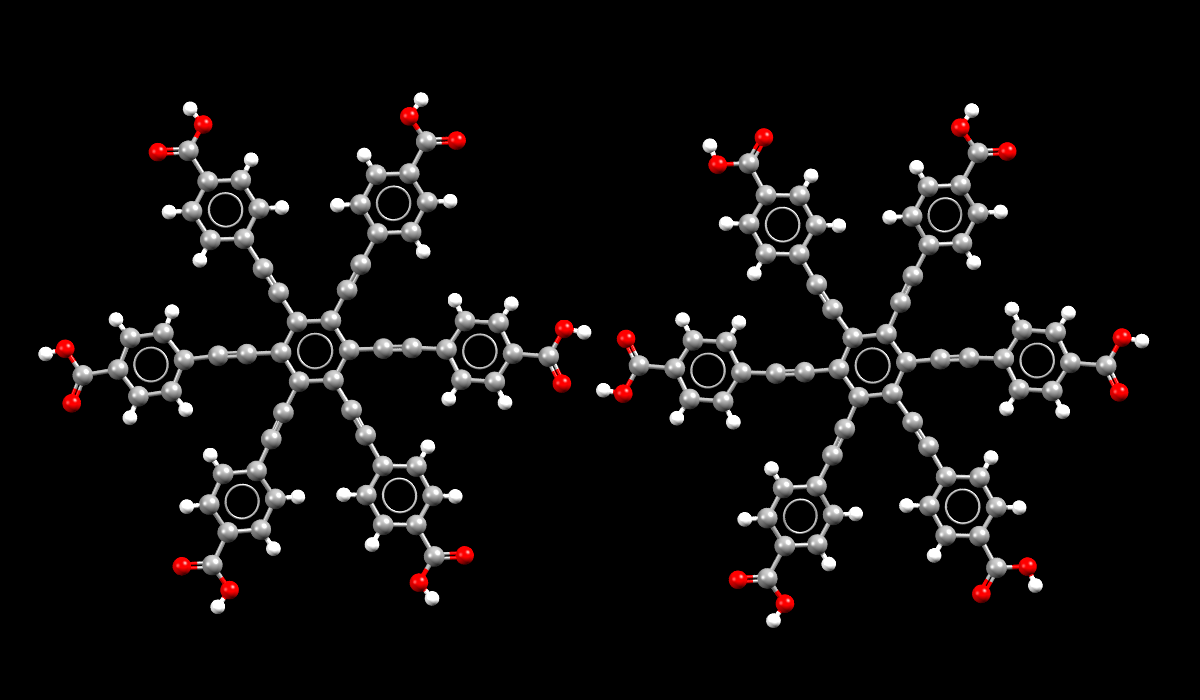 Image of the structure of CSD Refcode: JOZMIX.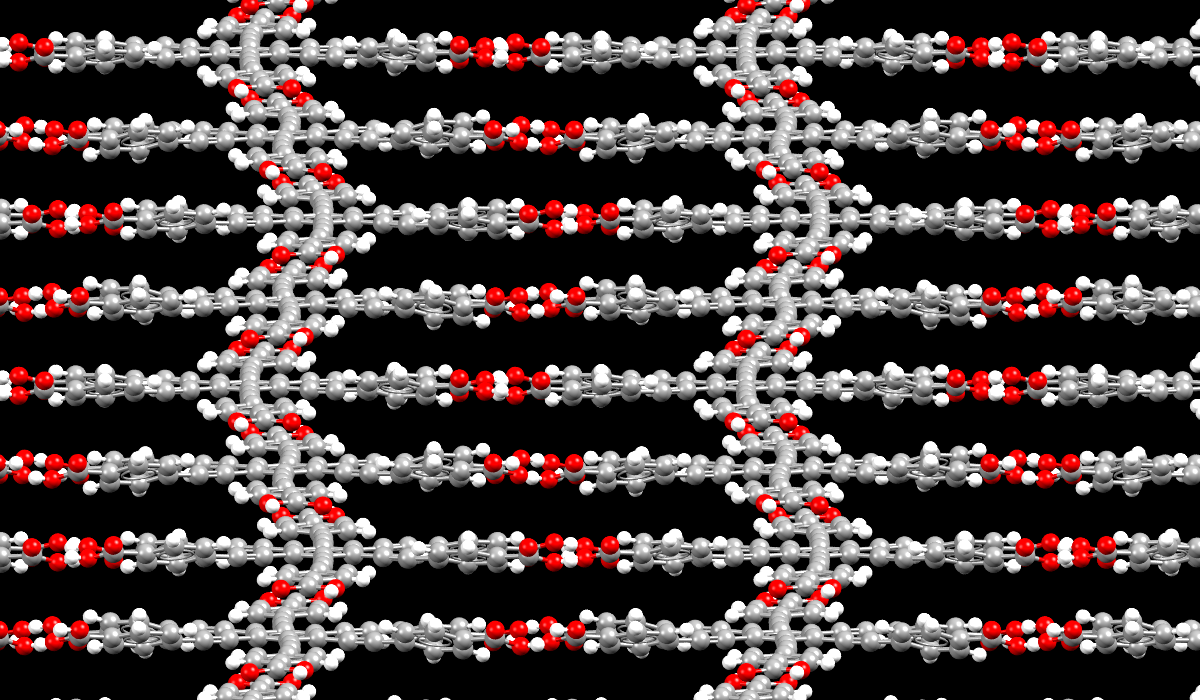 Image of the packed structure of CSD Refcode: JOZMIX.
Another amazing new structure is CSD Refcode: LOYRAV (https://dx.doi.org/10.5517/ccdc.csd.cc21kf79) one of the four S-shaped p-oligophenyls published by Toru Amaya & co-workers. This [3]spirobifluorenylene is a curved structure with distorted benzene rings.
Video showing the curved structure of CSD Refcode: LOYRAV.
Installing the updates
The CSD software suites have a built-in auto-update mechanism that makes updating the data and software easy and will also notify you if an update is available. More information is available via our Support section
If you would prefer to download and install an update manually or you are unable to run the auto-update mechanism through your computer, then all of our updates are also made available via the 'Data & Software Updates' section of our Downloads page and you can install them manually. If you are having problems installing the updates please see our FAQ for more details and other options.