What happens at a CCDC User Group Meeting (UGM) ?
Each year we hold User Group Meetings, or UGMs, as a chance to meet with scientists from all areas of industry and academia who are using our software. This quick summary outlines what happens on the day, and why you should attend if you haven't before.
We hold UGMs a few times a year in different locations around the world. They're a great forum for exchanging ideas, with talks and sessions by both users and the CCDC team as well as time available for open discussion.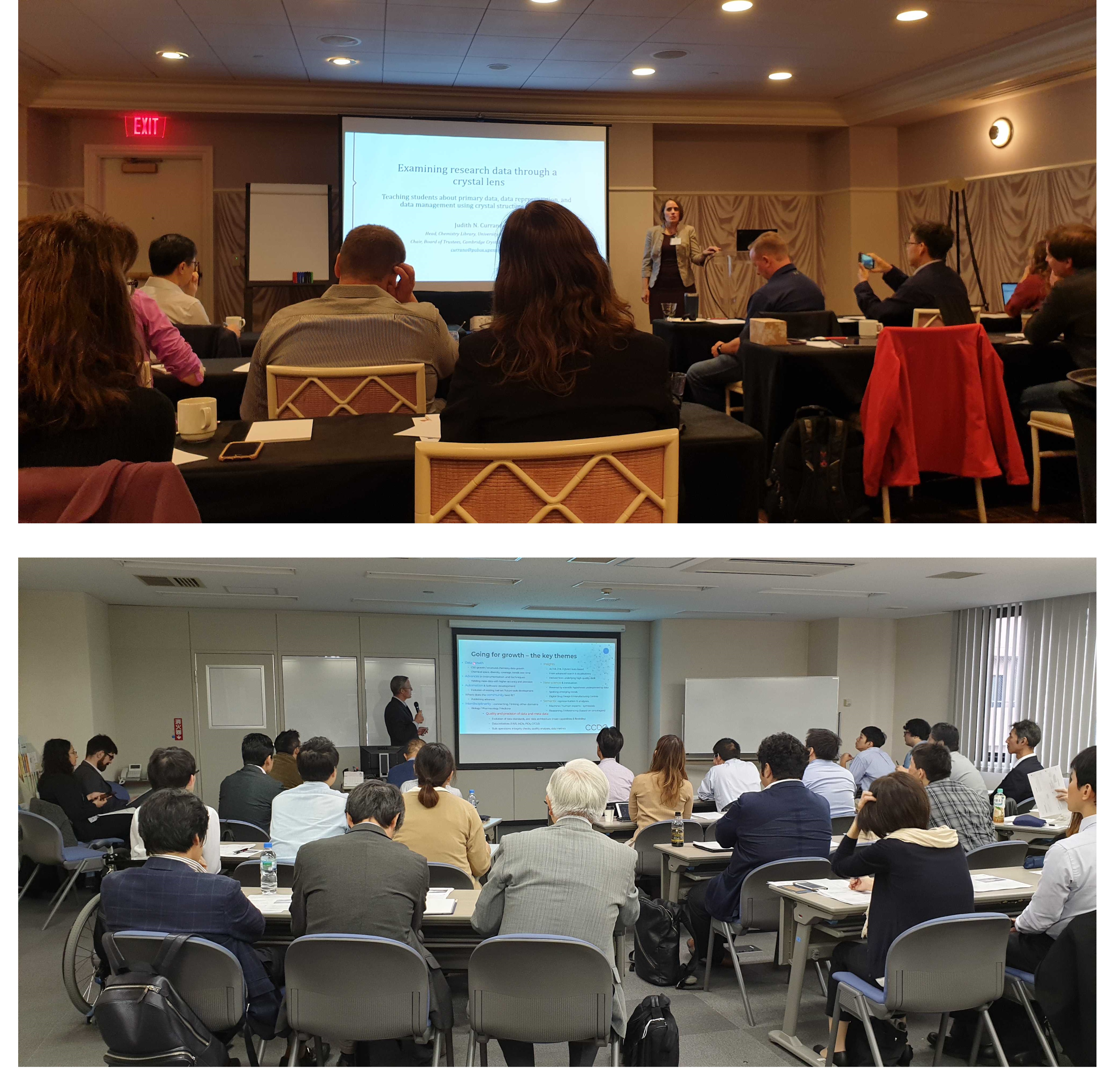 .
What happens at a CCDC UGM?
Usually the meeting lasts a day and includes a mix of presentations and interactive sessions.
After registration and a quick ice breaker to start the day, you can expect to see sessions including some or all the following:
User presentations –scientists from across academia and industry highlight their recent work. They offer an insight into how others are using the tools and are followed by a Q&A to learn more from the speaker.
Workshops and showcases – these interactive sessions give the CCDC team time to demonstrate specific features or updates. Generally, these include a practical "show and tell" where we walk through an example – with time for interaction and questions along the way.
Keynote speaker – sometimes one speaker with greater experience or an especially poignant piece of work is given a longer presentation time, to provide greater depth on their work. Again, a Q&A follows to allow everybody to interact and learn more.
CCDC roadmap – here the CCDC team outline their plans for upcoming developments. We'll explain what projects we are expecting to work on, why and the timescales we expect with time for users to ask questions and make comments.
User feedback session – these lively and interactive sessions are an open forum for everybody to make suggestions, learn from one another and share their thoughts from the day and from their experience of CCDC software and services. Usually we will split into small groups so that everybody has a chance to be heard effectively.
Of course, there is also time put aside for breaks and informal networking – often including an evening reception to continue discussions in a relaxed atmosphere.
.
Who attends?
  Anybody who uses any software within the CCDC packages is welcome to attend. From academic or industrial organisations and at any level of experience – everybody can take something valuable away from attending.
.
Why should I attend a CCDC UGM?
   As well as learning from peers and hearing from the CCDC team – the most important reason to attend is to have your voice heard.
Community and customer-centricity are core values of the CCDC, and we strongly believe that the customers we serve should have a say in the products we make for them. It's your CSD, this is your chance to shape it!
From previous UGMs we have taken great suggestions that are now in development, such as;
Making molecular intermolecular map data (IsoStar & SuperStar) available in a quantitative form – available through the CSD Python API in the 3 CSD Release.
Building more AI/ML models to get extra insights – in early trials now.
Moving ConQuest functionality to WebCSD – planned for review in 2020.
.
Open discussion and feedback are central to UGMs, and we value every idea or comment.
.
How can I register to attend a CCDC UGM?
   Check our events page to see when and where the next UGMs are planned for.
If you can't make these, sign up to our newsletter here to make sure you hear about future UGMs.
As always you can ask us questions or make suggestions anytime to