4th Annual #CSD3DPrint Contest Winner Announced
I think it's safe to say that 2018 marked our best #CSD3DPrint contest ever. We had a record 8 entries involving some fairly impressive printing and photography. The winner is chosen from all entries submitted through Twitter with the hashtag #CSD3DPrint using a complex formula combining the number of social media engagements (likes and retweets) and scores from our expert panel of judges. This year's winner will receive a $50 gift card to Shapeways.
While we had quite an array of entries, from packing models to multi-coloured prints, the favourite across all platforms was this entry from @SKaabel of a hemicucurbituril inclusion complex featuring a chiral guest molecule. Details of the complex shown in the model can be found in this 2017 RSC publication.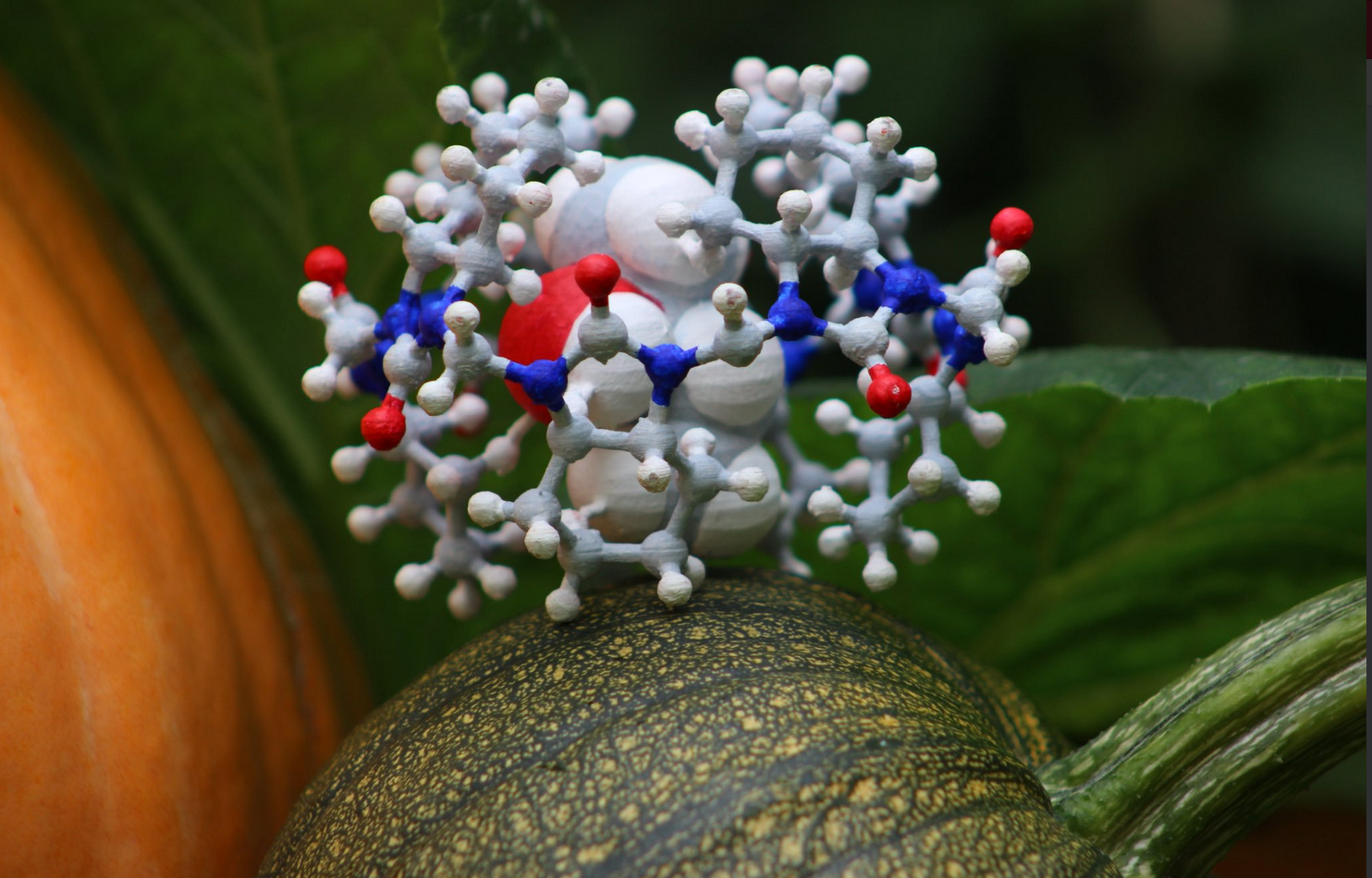 The CCDC panel of judges enjoyed the visual pun of placing a cucurbituril compound atop a pumpkin which is a member of the genus Cucurbita.
We also wanted to give a special honourable mention to Anton Savchenkov (@SavchenkovAnton) who expanded on our paper about 3D printed models for educational purposes by tweeting his expanded set of 42 models showing different point groups of symmetry. The best part about Anton's entry, is that he's made it available through the Shapeways store!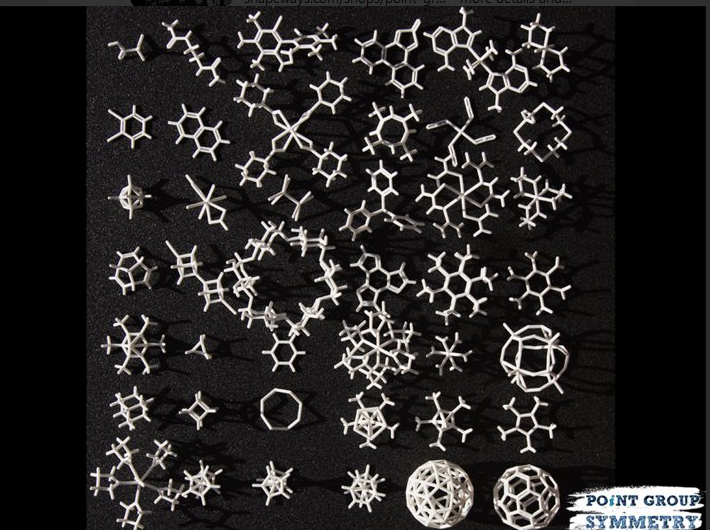 A set of 42 small molecule models from the CSD showing different point group symmetries. Can you identify them all?
Be sure to check out all the fantastic entries for this year's contest by searching #CSD3DPrint on Twitter. We can't wait to see what the community has in store for us next year!