Webinar: Deriving a General Force Field by Machine Learning on Experimental Crystal Structures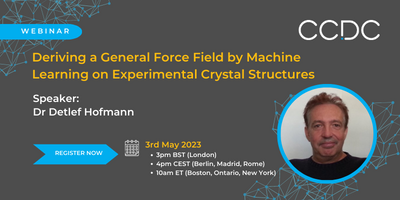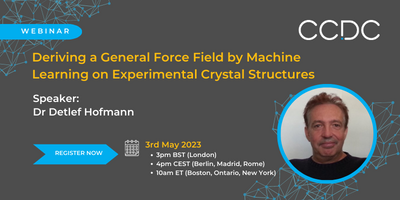 The impact of intermolecular interactions are vital across many fields from drug formulation, materials design, and crystal engineering. Despite this, the calculation of Gibbs free energy (lattice energy) is often a challenge.
In this work, Hofmann and Kuleshova used experimentally determined crystal structures from the Cambridge Structural Database to train a machine learning model and create a general force field.
The method shows good accuracy, and presents a means to predict chemical and physical properties of crystals (including co-former screening, polymorph stability, and solubility), in a computationally affordable manner.
In this webinar we hear direct from the author Dr Detlef Hofmann on the details of the work.
You will learn;
The improvements to force fields required
Planning the work and the choice to use experimental data
Methods and results
Conclusions and future work
Who should attend?
Computational chemists
Drug formulation scientists
Cheminformatics scientists
Materials design scientists