Webinar: Advanced Searching for Hit Identification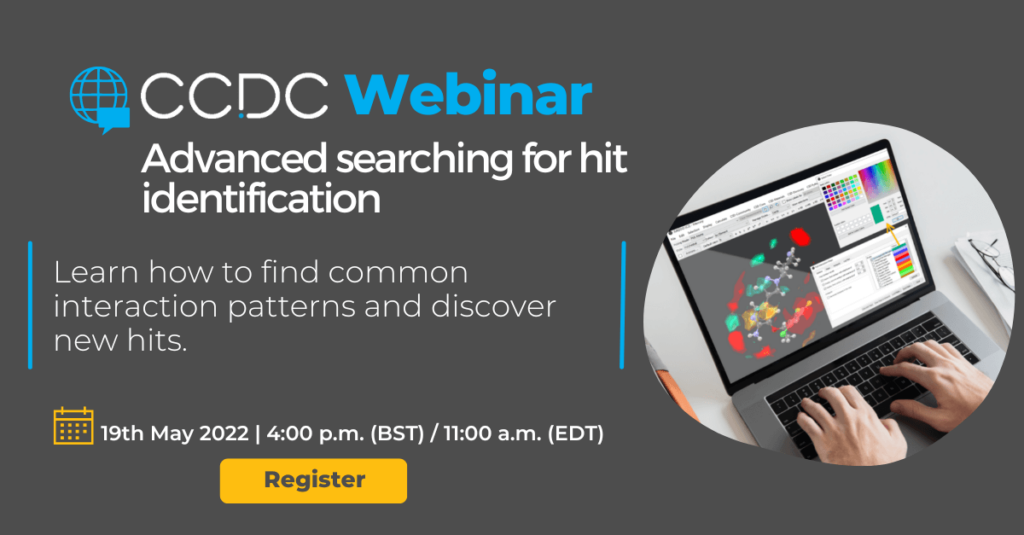 Hit identification, finding compounds with confirmed activity against the target, is a crucial stage in early drug discovery. Because it is so early in the process, mistakes or missed opportunities in hit identification can increase the risk of significant loss of time and resources later on. Conversely, employing data-driven, digital approaches here can save time; quickly highlighting opportunities with minimal cost.
In this webinar, we demonstrate two tools to improve in silico hit identification. You will learn how to find common interaction patterns and discover new hits.
Interactions: mine the CSD and PDB databases to identify repeat patterns and find alternative compounds.
Searching: fast substructure searching to find ligands with specific/similar structures; investigate interaction patterns between protein binding sites, waters, metals, and small molecules; understand geometric patterns within small molecules bound to proteins.
Who Should Attend:
Computational chemists working in drug discovery
Medicinal chemists
The Cambridge Structural Database (CSD) software is trusted by Pfizer, Roche, Novartis, AstraZeneca, Syngenta, and many more to derive data-driven insights that advance their R&D.
This webinar was live on 19th May 2022.
Not for you? Explore our other events and webinars here.