Webinar: The CSD Data Curation Process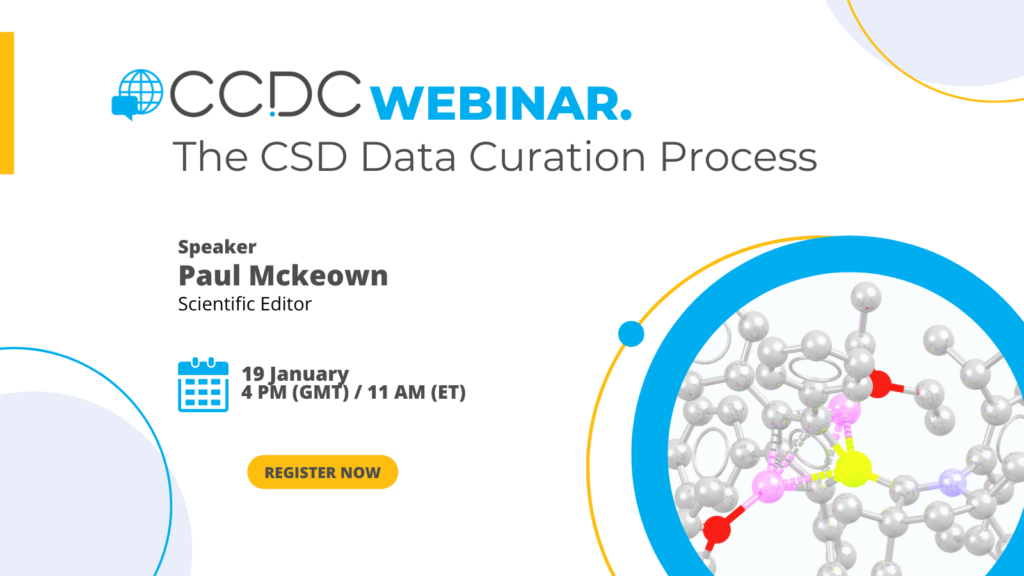 The Cambridge Structural Database (CSD) contains over 1.2M experimental 3D structures with data from X-ray and neutron diffraction analyses. Researchers across the pharmaceutical, agrochemical, and fine chemical industries use the database to predict and guide future discoveries. It's a trusted scientific resource that gives big-data insights using powerful algorithms for molecular analysis.
During this webinar, you will learn:
How the experimental data is further curated to enhance the discoverability of the data and increase the knowledge that can be gained from the collection;

How to search and access structures;

The benefits of assigning data citations and DOIs to deposited data sets and how some data is shared directly through the CSD.
Who should attend:
Industrial Chemists – Looking to learn more about industrially relevant data and curation targeted at industrially relevant applications.

Industrial drug discovery scientists

Industrial drug formulators

Crystallographers

Scientists in pharmaceutical or functional materials

PhD students and chemistry educators
The live webinar was held on 19th January 2023.
Not for you? Explore our other events and webinars here.