Webinar: Analysing the World's Structural Chemistry Data with the CSD Python API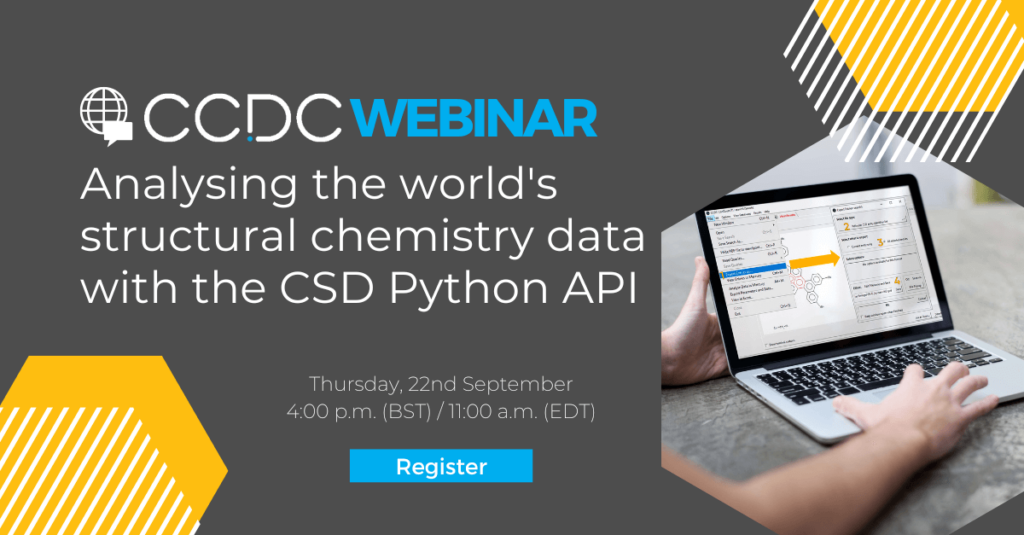 Scientists want quick, precise, reproducible results, which can be achieved only with the best tools — and full flexibility. With the CSD Python API, you can construct custom, tailored scripts to perform advanced searches and analyses on the world's structural chemistry data. By using the CSD analyses through the CSD Python API you can fully customize and automate analyses in a reproducible way, even integrating them with other tools.
Across the literature, researchers have analysed chemistry with the CSD Python API to:
Search and prepare molecules of interest for their study
Design custom advanced workflows
Visualize and analyse the binding site interactions of proteins
Construct a network and cluster related data to examine co-crystal formation
Perform virtual screening of materials
Automate analyses
Who Should Watch:
Computational chemists
Data scientists
Cheminformatics scientists
Scientists who want to automate reproducible in silico analyses
Researchers who need to search, filter, and prepare structural chemistry data in bulk ahead of machine learning or AI applications
This webinar was live on 22nd September 2022.
Not for you? Explore our other events and webinars here.