CCDC Crystal Adventures – Cambridge Festival 2023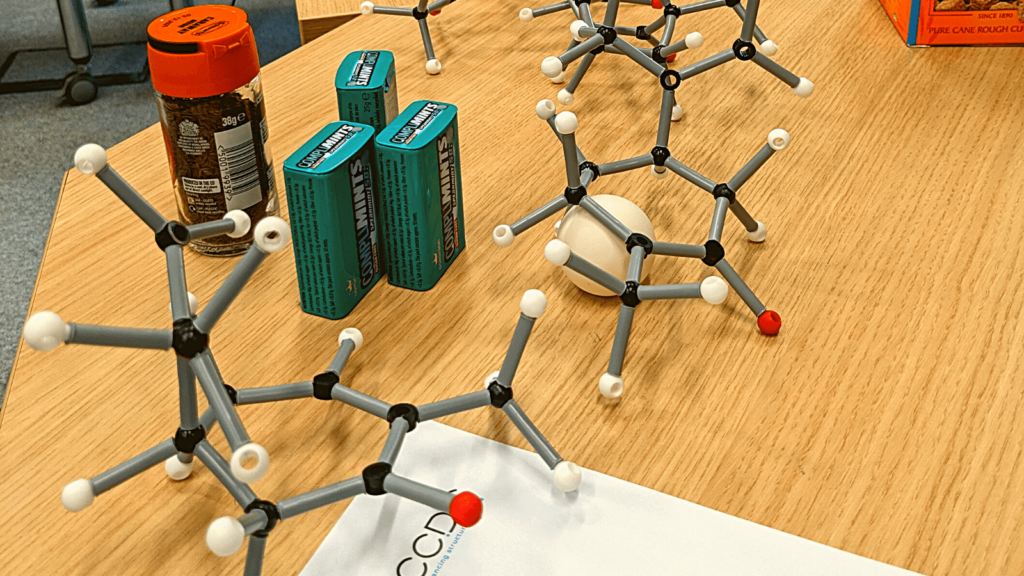 Saturday 18 March 10:00 am–4:00 pm
Department of Chemistry, Todd-Hamied Room, Lensfield Road, CB2 1EW
Free entrance
What is a crystal? Which crystals are hiding in plain sight in our homes? Why isn't old chocolate as good as new chocolate?
If you are curious to find out the answers to these and many more questions, then get ready for an adventure to discover the wonders of crystals and structural chemistry! In the Crystal Adventures, you can expect impressive visualizations, fun hands-on guided activities, tasty examples, and games for all the family. You can also expect to learn about chocolate, sugar crystals, and how drugs work – and along the way, you will get to be a crystal explorer and model builder and also use Lego! And, of course, there's the opportunity for discovery! You will need to observe the world around you, become detectives and find examples of crystals and molecules in your houses. Have fun!
These activities are aimed at learners aged 8+ years and supervised by an adult. The curators of the Cambridge Structural Database (CSD), a resource created in Cambridge and shared worldwide for education and research, will be guiding you through the fun activities on the day. The CSD is a collection of data that contains information about over 1 million crystal structures.
Find out more about the Cambridge Festival program.